Florida sheriff's office: Stop calling the cops on manatee sex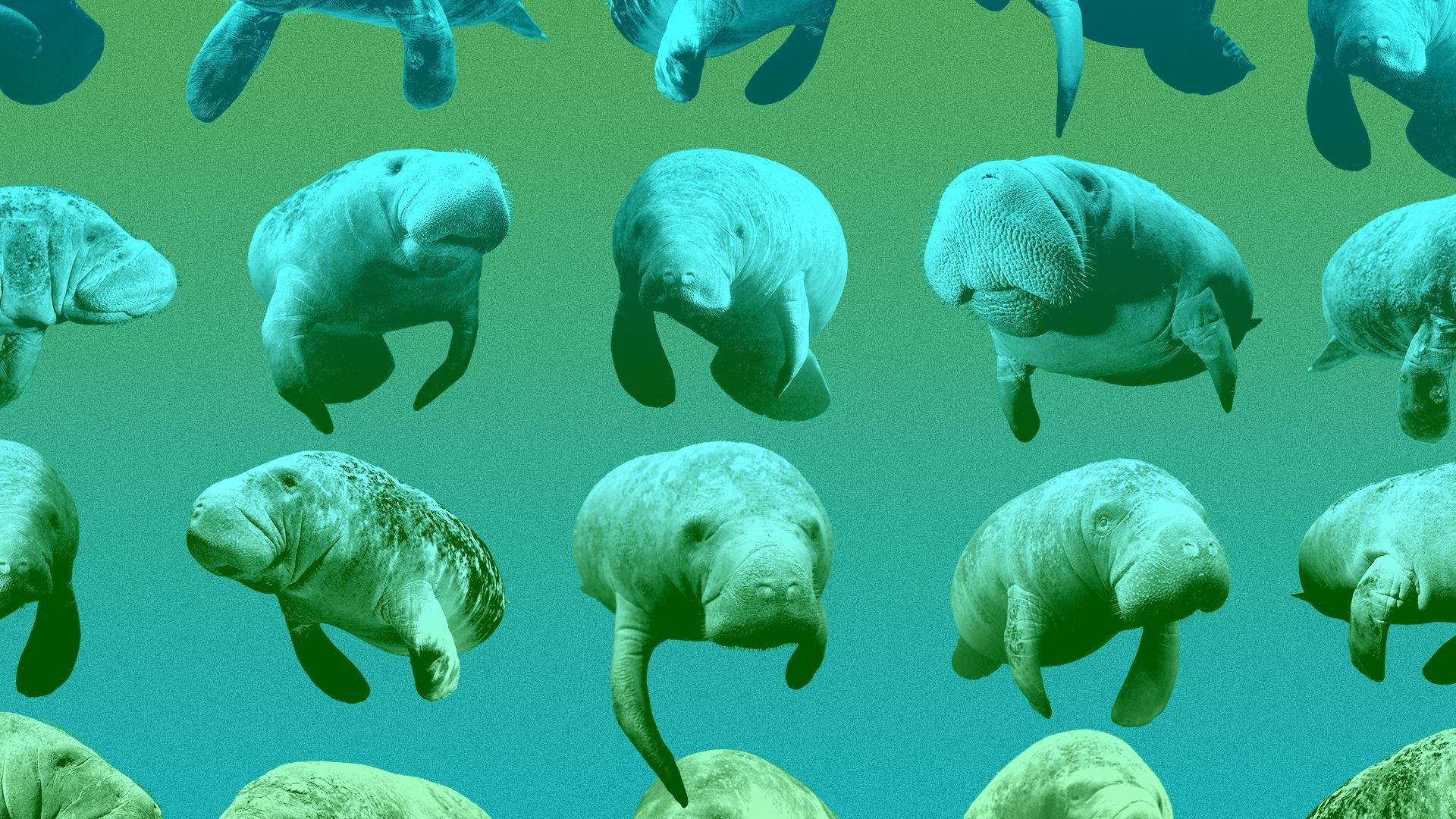 Give the manatees some privacy, folks!
Driving the news: It's manatee mating season, and the Pinellas County Sheriff's Office posted on social media during the weekend with a reminder: If you see them going at it, don't call us.
The agency shared a video of a herd of manatees close to the shore engaged in The Deed paired with Marvin Gaye's "Let's Get It On."
"We get calls all the time from citizens when they see this, believing the manatees are in distress," the agency wrote. "We can assure you they are more than fine."
Plus: Don't go near them either, says the Florida Fish and Wildlife Conservation Commission. It's dangerous — manatees are large, strong and focused on mating, so getting too close could end in some serious injuries for humans — and it can interrupt nature taking its course.
Why it matters: Nearly 400 manatees have died this year, per FWC data, and we're just a couple years off an Unusual Mortality Event that saw more than 1,000 of the beloved sea mammals die in 2021. Mating time is crucial.
Be smart: Manatee mating consists of a bunch of male manatees stumbling over each other to get under a female manatee, according to FWC. The female manatee usually hangs out in shallow water while the males come and go throughout the day.
Peak mating season is in the summer.
If a female manatee gets pregnant, she'll carry the baby for about 13 months. Manatee calves stay with their mom for about two years, per FWC.
Yes, but: If you are concerned about a mating group or see an injured or dead manatee, you can call FWC's Wildlife Alert Hotline at 800-404-3922.
More Tampa Bay stories
No stories could be found
Get a free daily digest of the most important news in your backyard with Axios Tampa Bay.