A potential new treatment for Florida's deadliest drug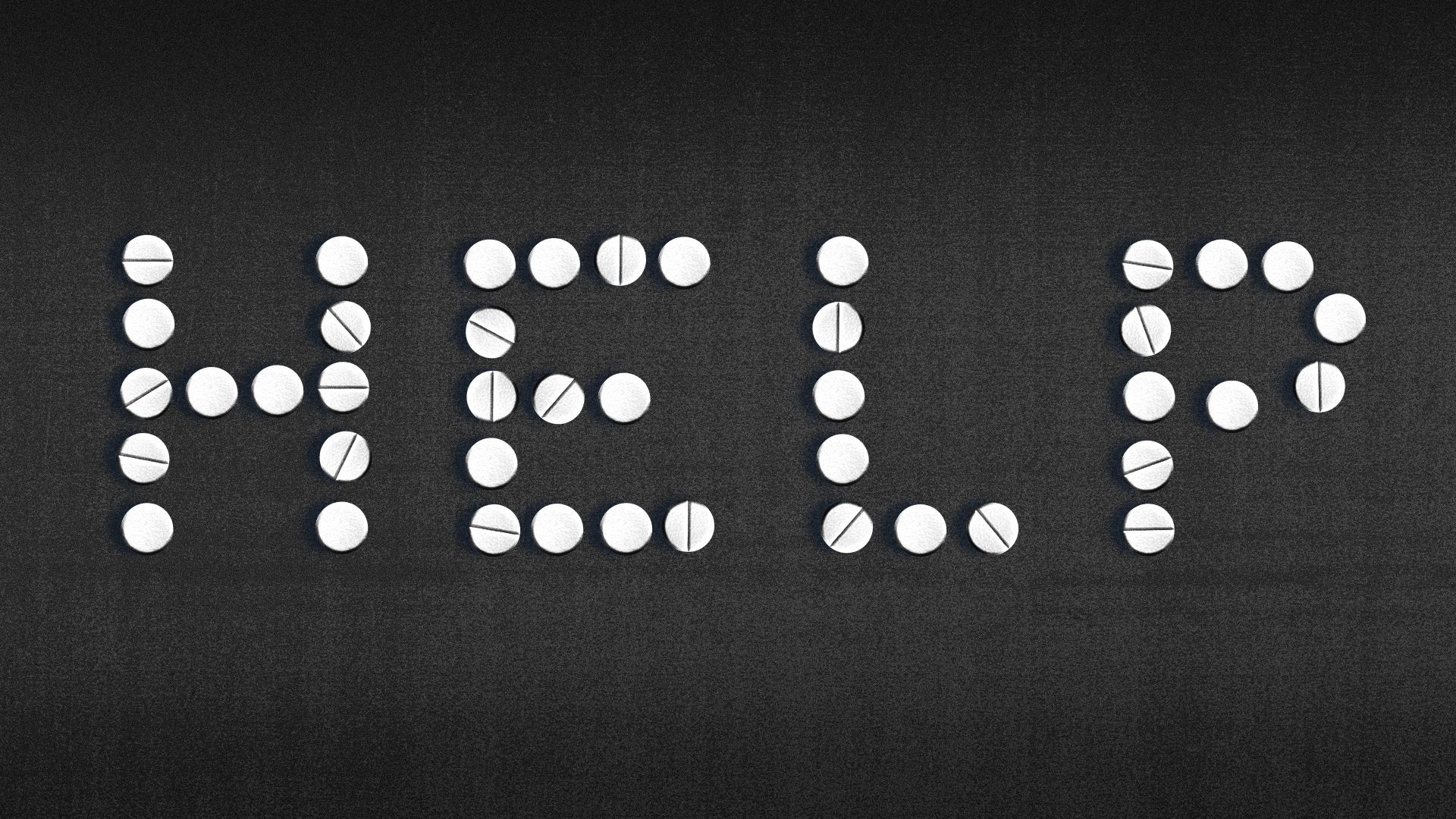 The Food and Drug Administration gave the green light to a biotech company to test whether an antibody treatment can help prevent fentanyl overdoses, Axios' Sabrina Moreno reports.
Why it matters: Fentanyl remains the deadliest drug in Florida, killing 2,744 people in the first half of 2022, according to the most recent state Medical Examiners Commission report, released this month.
While that's 35 fewer people than the previous six-month period, deaths caused by similar drugs known as fentanyl analogs were on the rise, killing 77 more people.
How it works: The monoclonal antibody treatment, which North Carolina biotech firm Cessation Therapeutics will begin testing on humans in August, works for both fentanyl and fentanyl analogs, Asa Oxner, an associate professor at the University of South Florida Morsani College of Medicine, told Axios.
The lab-engineered antibody is designed to recognize and bind only to fentanyl and fentanyl analog molecules, Oxner said. The drug attaches to molecules floating in the bloodstream before they can reach the brain and cause potentially fatal effects.
The treatment would be administered preemptively in order to prevent overdoses.
Of note: Monoclonal antibodies may sound familiar because they've been used as a treatment for COVID.
Between the lines: The treatment wouldn't replace the overdose reversal drug naloxone, better known by the brand name Narcan. But that drug wears off in about half an hour, Oxner said, and there could still be enough of the drug in your system to cause another overdose.
The effects of monoclonal antibodies last about 30 days, said Scott Coon, an assistant professor at USF's Taneja College of Pharmacy.
Because the treatment targets just fentanyl and fentanyl analogs, it can be used in concert with methadone or buprenorphine, which can treat opioid use disorder, Coon told Axios. That adds an extra layer of protection if a patient relapses during treatment.
"The fact that it's compatible with our first-line therapies instead of working against them is a really nice additional option to consider," he said.
Yes, but: Monoclonal antibodies are expensive, "like, new-mortgage expensive," Coon said, so they may be cost-prohibitive for some patients and organizations combating substance use disorder.
The treatment also raises ethical questions, Coon said, like whether someone coming out of an overdose can consent to medication that lasts for a month.
By the numbers: The medical examiner's district that covers Pinellas and Pasco counties had the highest number of fentanyl deaths in the first half of 2022 — 356 — of the 25 districts statewide, according to the state report. Fentanyl analogs killed 58 people.
Of note: This report was the first to include a breakdown of deaths caused by xylazine, a potent animal sedative that can be lethal when mixed with heroin or fentanyl. The drug's prevalence is on the rise in Tampa Bay, Oxner said.
More Tampa Bay stories
No stories could be found
Get a free daily digest of the most important news in your backyard with Axios Tampa Bay.