Last Meal with Rocca's Chef Bryce Bonsack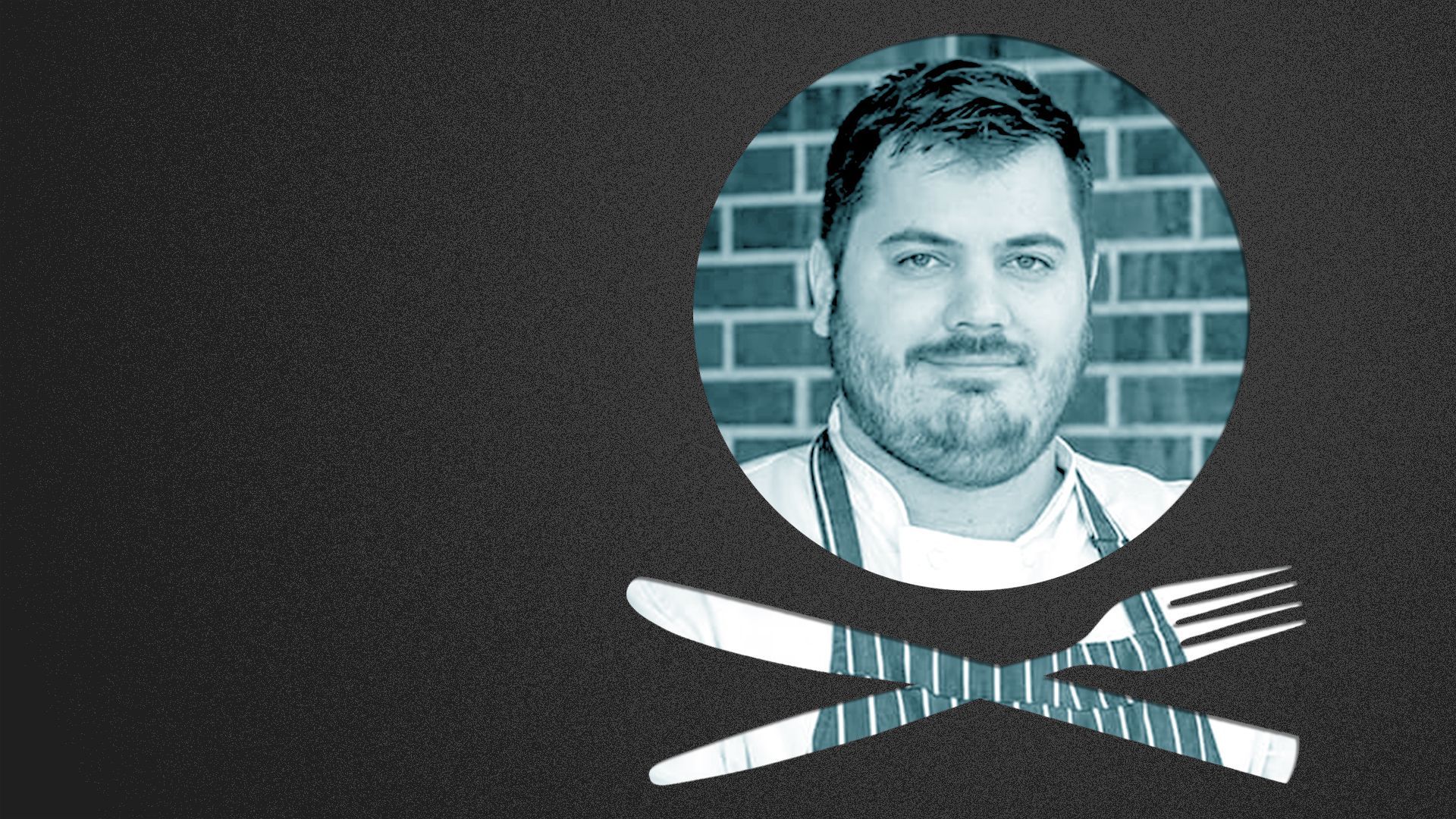 Chef Bryce Bonsack is fresh off a Michelin star for his Tampa Heights Italian restaurant, Rocca. The restaurant is a tribute to the family he lived with and worked for during his time abroad in Monforte d'Alba, Italy.
We asked Bonsack for his perfect meal which, of course, included some pasta. But Bonsack isn't cooking any himself.
"When I taste my own food I just look at it from an analytical perspective," he told Axios.
Here's his ideal last meal, in his own words:
🦪 To start: Some nice cold water oysters, maybe a few West Coast oysters in there, too. Some stone crab claws. Not to get too crazy but just a little shellfish tower to start the meal.
🥣 Then, I think any good meal has a really comforting soup in it. My mom's Colombian, and I grew up eating a meat stew with potatoes and plantains and all these kinds of different root vegetables and cilantro. It's called Sancocho. That's the first warm course.
🍝 Up next: I'd have to go with some pasta — I don't know how I'm going to eat all of this, by the way — probably a pasta noodle called tagliolini that we do at Rocca, or maybe something a little bit thinner-cut, like tajarin.
That with a little bit of a veal ragu would be very nice or if white truffles are in season that's always nice, too.
🥩 Last but not least, I think I'd just have a really really, like, borderline stinky, overaged dried fatty steak, probably a ribeye or Porterhouse with some real funk on it that kind of stings the nostrils.
🍷 Drinks: An older, dryer riesling from Alsace, a French region close to Germany, for the beginning of the meal.
When the steak comes out, I'd open up a birth-year (1989) Barolo (an Italian wine) from Aldo Conterno, or maybe a Châteauneuf-du-Pape (a French wine) from Chateau Rayas.
🍨 Dessert: Bananas foster flambéd to perfection. Any good meal ends with some flames on the table. A little vanilla ice cream with that, and some very old Madeira, a dessert wine. It's got a lovely acidity that cuts through the sweetness of everything.
I think after that you could just put me out to pasture, and I'd be ok with it.
More Tampa Bay stories
No stories could be found
Get a free daily digest of the most important news in your backyard with Axios Tampa Bay.