Florida invalidated some out-of-state licenses. Here's what that means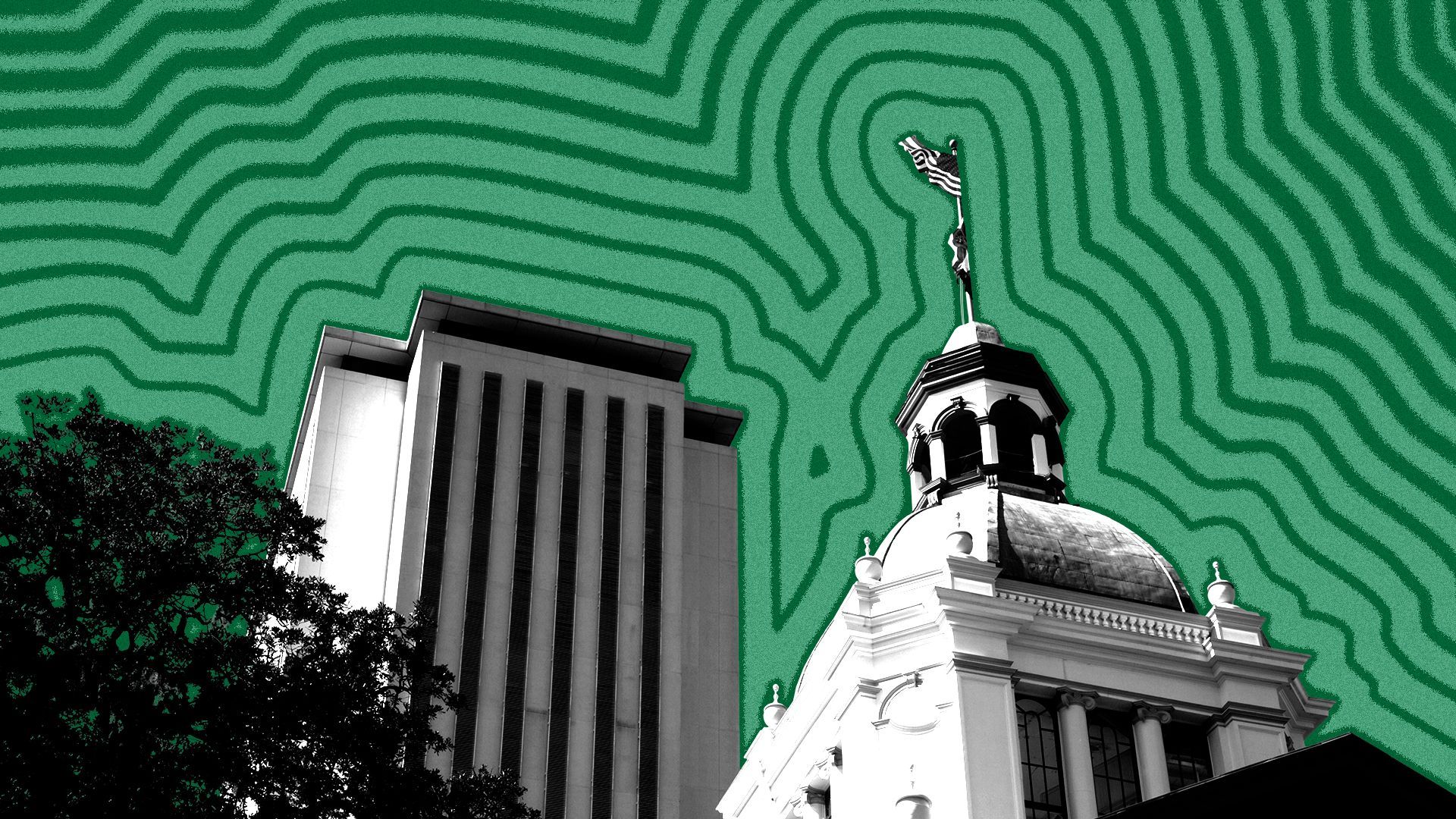 Florida's effort to dispel confusion around a provision of its immigration reform law has led to, well, more questions.
Catch up quick: In early July, the state's Department of Highway Safety and Motor Vehicles published a list of out-of-state license classes no longer accepted in Florida.
Tampa Bay is home to an estimated 81,000 undocumented immigrants, according to the Migration Policy Institute. The law restricts their ability to navigate a region with especially bad public transportation.
The list included some Connecticut, Delaware, Hawaii, Rhode Island and Vermont licenses. The state must maintain — and periodically revise — the list to "facilitate the enforcement" of the law and "notify visitors."
Yes, but: The provisions to invalidate out-of-state driver's licenses stoked concerns among Axios Tampa Bay readers about how local agencies would enforce it and who could be impacted by the voided licenses.
What licenses are banned?
The law doesn't ban every license class an undocumented immigrant can obtain in another state. Instead, it targets those issued "exclusively to undocumented immigrants."
For instance, everyone in Massachusetts — regardless of legal status — receives the same driver's license. So, Florida would still recognize them.
Other states — like Delaware — specified that licenses issued exclusively to undocumented immigrants are only intended for driving in their state.
When are citations issued?
State law already directed law enforcement to issue a citation to Florida residents — including undocumented immigrants — who are operating a vehicle without a state-issued license. It's a misdemeanor offense.
You are considered a Florida resident if you reside in the state for more than six months or enroll your children in public school. You must obtain a Florida license within one month of becoming a resident.
Is the list accurate?
The list is not exhaustive, and its accuracy is not guaranteed. The state includes a disclaimer clarifying it "does not warrant the accuracy of the information contained herein."
Tampa defense attorney and former Hillsborough prosecutor Joel Elsea told Axios the state is admitting the "manual" for enforcing the law isn't accurate, "it can't be." This could lead to "inconsistencies in its application."
"That's not novel to these kinds of statutes," Elsea said. "Anytime you have a new law, that gets worked out in the courts. But those are real cases and real people and real arrests."
Will people be targeted?
Hillsborough County Sheriff's Office pointed Axios to a video that said the agency would not "target individuals based on their immigration status." A spokesperson wouldn't answer specific questions about enforcement.
"Florida law is clear on this subject. If someone is operating a vehicle without a valid driver's license, we will handle enforcement as we do with all other situations," a Pinellas County Sheriff's Office spokesperson said.
More Tampa Bay stories
No stories could be found
Get a free daily digest of the most important news in your backyard with Axios Tampa Bay.