Tampa basketball player sues over window-darkening tech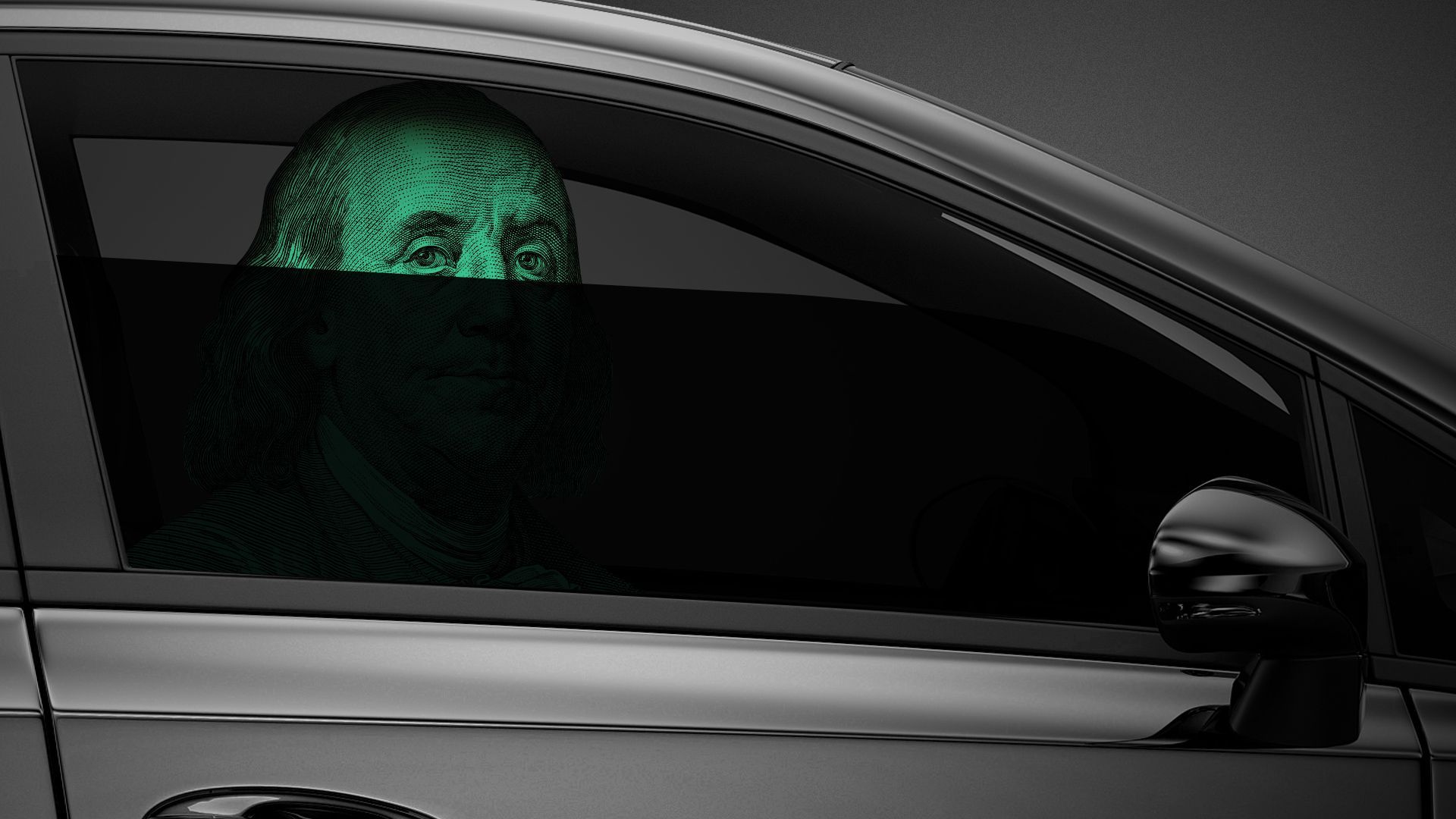 Former NBA player Tarence Kinsey spent 14 years traveling the world for basketball. But the biggest challenge of his life is at home in Tampa Bay.
Why it matters: The Hillsborough native's company, Global Glass Technologies, is part of Tampa Bay's growing hub for tech investors. And the technology he funded is helping combat the costs of climate change.
But he says he's owed millions of dollars and could soon go broke in a fight over the technology.
Driving the news: Kinsey, his mother Alisa McPherson, and their business partner John Lloyd, are years into litigation, claiming that another company is using their patented technology without paying royalties.
The case is pending in the U.S. District Court for the Middle District of Florida.
Flashback: The group began investing in West Palm Beach-based SPD Control Systems Corporation and paying its patent fees in 2011. The company developed technology to change the dimness of energy-saving smart glass.
Kinsey's company Global Glass took over SPD's patent for the electronic variable tinting technology in 2016, and after that, the group claims a New York-based company called Research Frontiers that was licensing the technology stopped paying royalties from SPD patents.
Global Glass filed a lawsuit against Research Frontiers in 2020, accusing the company of not paying royalties when it sold Global Glass' patented technology for use on Mercedes Benz cars.
The lawsuit also asserts that one of Research Frontiers' customers, Gauzy, is using Global Glass' patented technology without authorization on cars, planes, trains, boats, and skylights.
State of play: Kinsey, McPherson and Lloyd are seeking an amount exceeding $75,000 for breach of contract and patent rights, on top of about $400,000 they say they've spent in legal fees. They're also seeking all the royalties they say should have been paid if Research Frontiers had not allegedly misappropriated their patent rights. The group's lawyer tells Axios that could be millions of dollars.
Representatives for Research Frontiers and Gauzy have not responded to Axios' requests for comment. The companies have argued in court that their products don't infringe on Global Glass Technologies' patents and that this case comes down to a contractual dispute involving different interpretations of a license.
A Mercedes-Benz spokesperson told Axios that the company is not part of the proceedings and therefore can't comment on the lawsuit, but that it has been paying license obligations duly according to their contract.
What they're saying: Kinsey and his mother told Axios they thought maintaining the patents meant they'd have something to lean on when Kinsey retired from pro basketball in 2020. But it turned out to be the opposite.
Kinsey and his mother said they're draining their savings and retirement funds to keep the lawsuit going and pay 11 years' worth of fees to maintain the patents.
"Their hope is we run out of money and that they just can have it free and clear," McPherson said. "And it's wrong. We invested too much blood, sweat, tears. Everything we have is in this and behind this."
"Once you get this far, there's no point in swimming back," Kinsey added. "You've got to keep going."
Editor's note: This story has been corrected to reflect that Global Glass Technologies is seeking an amount exceeding $75,000 for breach of contract and patent rights, not $75,000.
More Tampa Bay stories
No stories could be found
Get a free daily digest of the most important news in your backyard with Axios Tampa Bay.