Florida geoscientist discovers new material in rock bought on eBay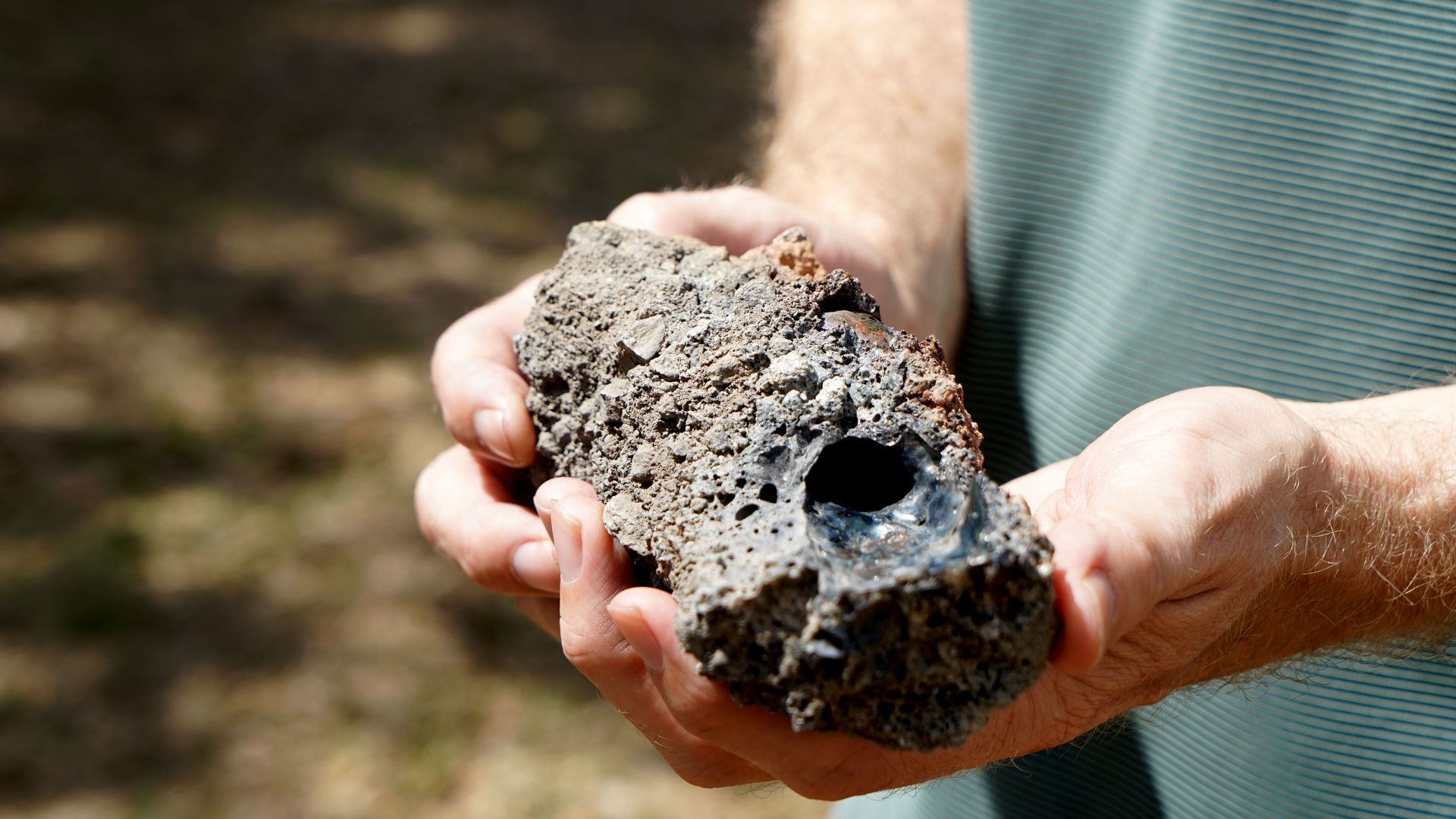 You can really buy anything on the internet, including scientific discoveries.
What's happening: University of South Florida geoscientist Matthew Pasek recently published a study on a phosphorus material that could represent a member of a new mineral group.
The intrigue: Pasek tells Axios he found the material in a rock he purchased on eBay that came from the spot of a lightning strike in New Port Richey a decade ago.
The material is similar to what scientists typically find in meteorites and outer space, but this is the first instance of it occurring naturally in solid form on Earth.
Why it matters: Phosphorus is critical for fertilizing our crops. But too much of it — usually from fertilizers, manure or sewage — can result in toxic algae blooms like red tide.
Pasek said this material could be key in reclaiming phosphorus for environmental sustainability and can help uncover other effects of phosphorus leaking into the ecosystem.
"Understanding the natural world and what solids are present is part of the understanding of how elements move, how we recycle things," Pasek said.
Context: Pasek's new study examines how high-energy events, like lightning strikes, can cause unique chemical reactions.
He has been searching for rocks that have "fossilized lightning," which occurs when lightning strikes a tree and the ground explodes out, forming a scar and sending electric discharge through nearby rock, soil and sand.
The one he purchased from eBay that ended up containing the new phosphorus material was "a little more expensive" than what Pasek typically spends, he said, costing $100 to $200.
Pasek found the material in a collaboration with Luca Bindi, a professor of mineralogy and crystallography at the University of Florence in Italy.
What's ahead: Pasek is trying to find where else this material might exist on Earth and how prevalent it is.
He also plans to further investigate the material to determine if it could be declared a mineral.
More Tampa Bay stories
No stories could be found
Get a free daily digest of the most important news in your backyard with Axios Tampa Bay.