Tips for growing a pollinator garden in Tampa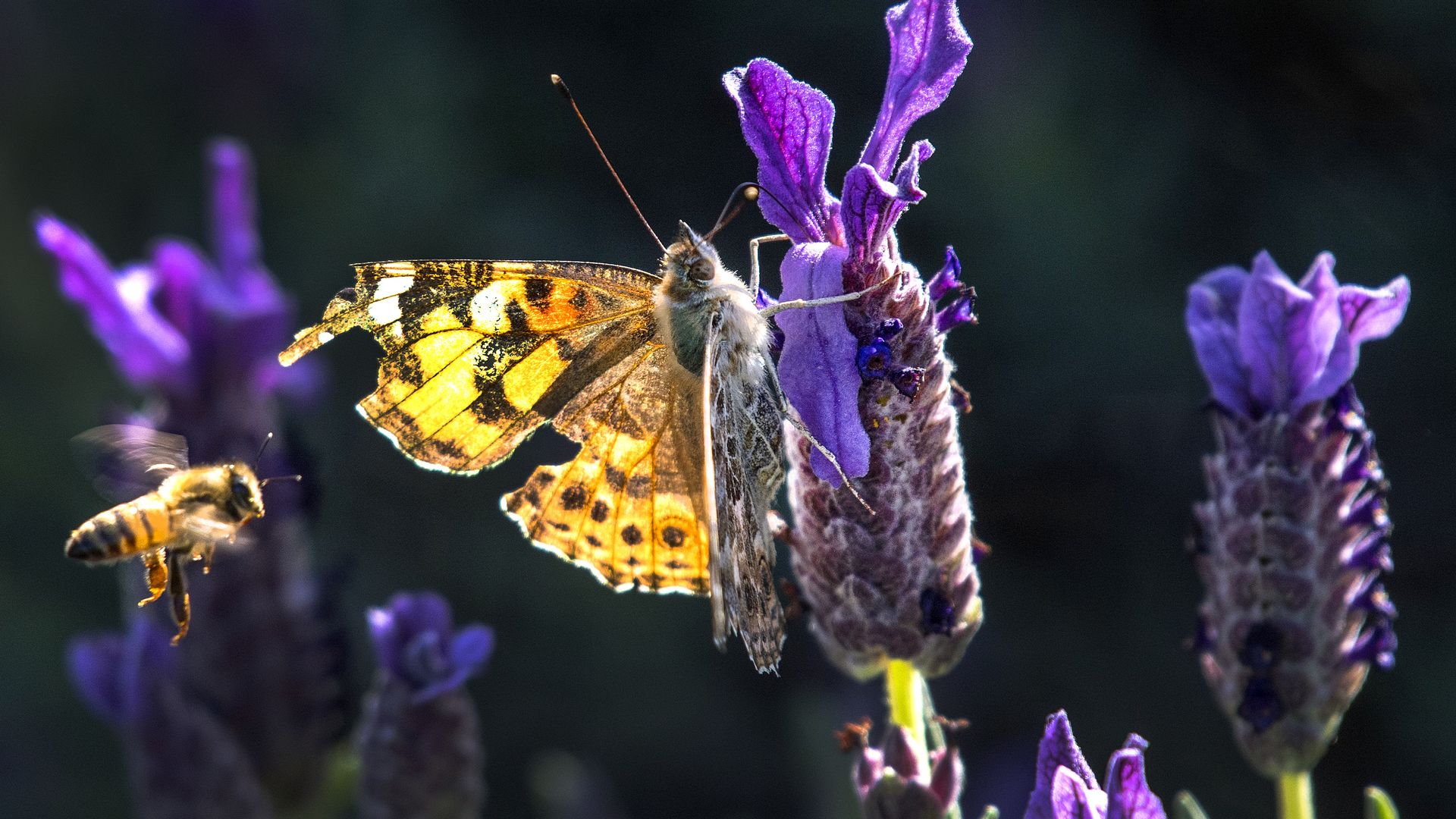 Anita Camacho, founder of the Tampa Bay Butterfly Foundation, spends a lot of her time educating people about the benefits of pollinator gardens.
Why it matters: Replacing invasive species with native plants can reduce diseases and save species, Camacho says.
Here are her top tips if you want to get started.
1. Pick your plants based on the species you want to attract. For example:
Honey bees, "the flagship of the bee community," love anything that blooms. Tea bushes are particularly popular in Tampa.
Monarchs love milkweed and black-eyed Susans.
2. Don't bury your plants too deep in the ground.
Most plants die because they're suffocating underground, Camacho says. Don't break the roots, plant them high, and lightly lay mulch around them.
3. All you need is one host plant and one nectar plant.
The host plant is where species can lay their eggs, and the nectar plant provides nutrients.
A pollinator garden can be as simple as a couple of potted plants on a balcony or small corner of a community garden. "It all makes an impact," Camacho says.
4. Native plants don't need fertilizer or chemicals.
This is one reason native plants are important; they help reduce chemicals flowing into the water supply, Camacho says.
More Tampa Bay stories
No stories could be found
Get a free daily digest of the most important news in your backyard with Axios Tampa Bay.