How parental leave policies at Tampa's biggest employers compare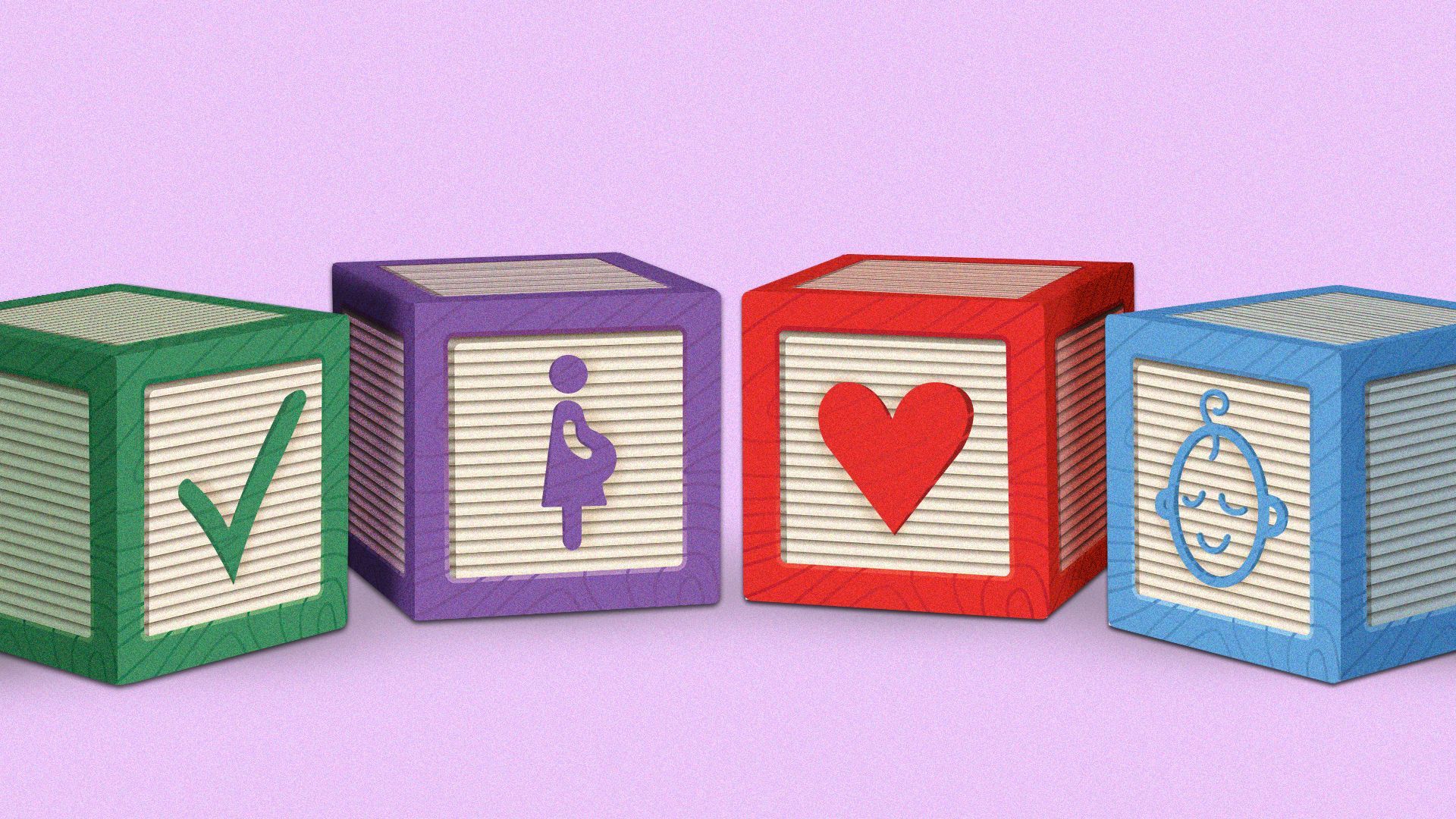 The University of South Florida has some of the most generous parental leave policies in Tampa, including 19.5 weeks of paid time off for instructors.
Why it matters: A host of research shows paid parental leave leads to better birth outcomes, healthier families and household stability.
Driving the news: Job seekers are the most motivated by generous benefits and personal well-being, according to a study from Gallup, and companies see better benefits as a competitive advantage when recruiting talent.
In 2022, better pay and benefits ranked at the top of what employees want in their next job, compared to No. 4 in 2015.
What we did: We reached out to the top 10 largest employers in Tampa, as ranked by the Tampa Bay Business Journal.
The policy details below came from spokespeople at the companies.
Of note: Under the federal Family and Medical Leave Act, certain employees are guaranteed up to 12 weeks of unpaid, job-protected leave after a year on the job, or 1,250 hours worked over the past 12 months.MacDill Air Force Base
MacDill Air Force Base
Parental leave: Birthing parents get a provider-recommended amount of paid convalescent leave and an additional 12 weeks of paid parental leave.
Non-birthing parents, including adoptive parents, get 12 weeks of paid leave.
Transition back to work: Dual-military couples have 12 months to decide whether to continue military service.
Fertility: Some fertility benefits are offered through TRICARE health care coverage.
The Air Force also offers time off for fertility treatments at military medical treatment facilities.
Those who experience miscarriage or pregnancy loss can receive up to 42 days of paid convalescent leave.
Other benefits: Private lactation rooms with refrigeration and hot/cold water are offered.
BayCare Health System
Parental leave: BayCare Health System doesn't have paid parental leave. Birthing parents can use short-term disability for up to 10 weeks at 50% pay, following a 14-day unpaid waiting period.
Birthing parents can buy supplemental short-term disability to receive a larger portion of their salary while on leave.
Transition back to work: There are part-time and flexible options; employees might have to switch departments to find a position that works with their new schedule.
Fertility: Coverage for fertility testing is available through medical insurance.
Adoption: Employees can be reimbursed up to $4,500 per adopted child per calendar year for expenses.
Other benefits: BayCare gives employees who've been hospitalized $1,000, including when they give birth. New parents can also order a free breast pump through insurance.
BayCare has two on-site child care centers and offers discounts to several child care centers.
Hillsborough County Public Schools
Parental leave: Hillsborough County Public Schools (HCPS) doesn't offer paid leave. Employees can take a max of 12 weeks leave after birth or adoption.
Fertility: Limited fertility benefits are provided through health insurance.
Additional benefits: The district offers 25%–50% off before and after-school care at the school sites.
HCPS also provides counseling support for all members of the employee's family.
University of South Florida
Parental leave: Instructional faculty are eligible for 19.5 weeks or one semester of paid leave, and non-instructional faculty are eligible for three months of paid leave.
Employees may be eligible to take up to six months of unpaid parental leave.
Leave policies apply to birth or adoptive parents.
Transition back to work: Employees can talk to their supervisors about return-to-work plans.
Fertility: Some fertility coverage is available through health insurance plans.
Adoption: State employees may be eligible for adoption benefits through the Department of Children and Families, Office of Child Welfare.
Pasco County Schools
Parental leave: There's no paid family leave. Instead, Pasco County Schools employees can use their sick days for paid time off.
This applies to adoptive parents, too.
Transition back to work: FMLA can be used on an intermittent basis for flexible return to work.
Fertility: In the event of a miscarriage or pregnancy loss, employees can use FMLA for unpaid time off.
More Tampa Bay stories
No stories could be found
Get a free daily digest of the most important news in your backyard with Axios Tampa Bay.