Florida Gov. Ron DeSantis seeks to limit Sunshine laws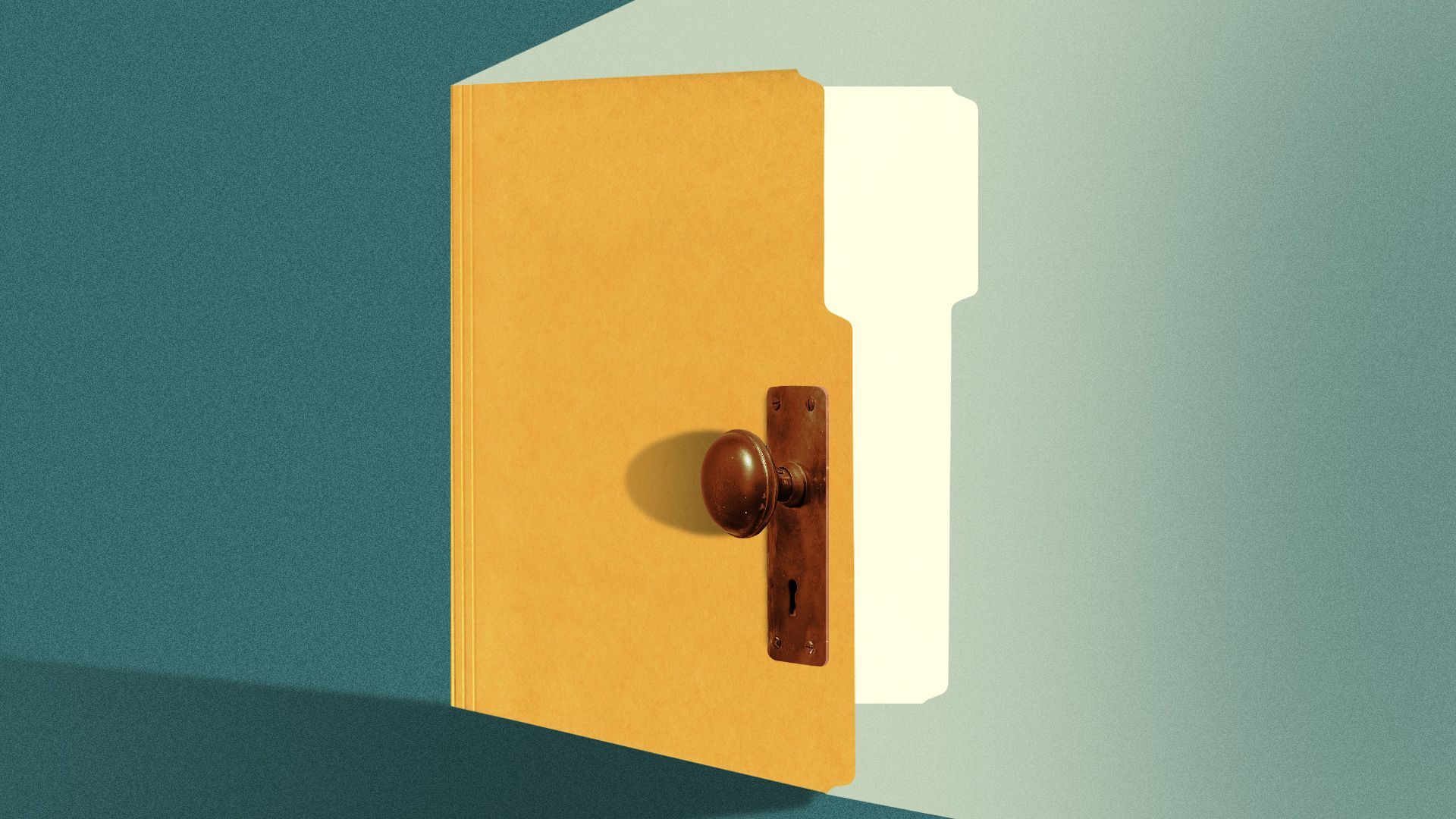 A dark cloud is descending on Florida's Sunshine laws.
What's happening: Gov. Ron DeSantis and Republican lawmakers are seeking to roll back open records laws in three ways:
Removing defamation protections: GOP lawmakers in the House advanced a bill backed by DeSantis this week that would make it easier to sue the media for defamation.
More exemptions: Republican legislators have filed roughly five dozen bills proposing more open-government exemptions since the start of the legislative session last week, including blocking disclosure of the governor's travel arrangements, even after the fact.
Claiming executive privilege: A Tallahassee judge found earlier this year that DeSantis has the right to shield some information of his choosing from the public after he refused to turn over requested records about his screening of potential state Supreme Court nominees. The Tampa Bay Times is joining other media outlets in appealing the decision.
Why it matters: It's Sunshine Week, a time when news organizations shine light on the importance of access to public information. And open records advocates are worried that Florida is facing its biggest threat to transparency under DeSantis' agenda, the Associated Press reports.
With the Republican majority in the Legislature, DeSantis' plans are likely to be approved, meaning it will be harder for reporters to hold the government accountable.
Context: Florida's Government-in-the-Sunshine Law was enacted in 1967, establishing a basic right of access to most meetings of boards, commissions and other governing bodies of state and local governmental agencies or authorities.
Every record created to conduct government business is a public record, whether it's an email, text message, calendar invite or draft policy, with some exemptions under state law.
Florida newspapers started "Sunshine Sunday" in 2002, leading the nation in strengthening public access to government information. Sunshine Week, which started Sunday, is now observed nationally by media and First Amendment advocates.
The latest: Orlando's News 6 recently found that hundreds of public records requested by citizens and journalists from state agencies were forwarded to the governor's office for "review."
Some of those records remained with DeSantis and his legal team for more than nine months before being sent back to the state agency, according to News 6.
The governor's office did not respond to any of News 6's questions about its record log, the station reported. The office earlier confirmed that it reviews public record requests and asserted the governor has the authority to review public records compiled by state agencies.
Zoom in: The defamation bill moving through the House would challenge a 1964 U.S. Supreme Court ruling that protects journalists and others who publish critical comments about public figures in defamation judgments by establishing that plaintiffs must prove "actual malice."
The bill's sponsor, Republican state Rep. Alex Andrade, told the Associated Press that the bill "would make it easier for someone who's actually been harmed by a defamatory statement to pursue justice in Florida courts."
Yes, but: Stetson University law professor Ciara Torres-Spelliscy tells Axios that judges would likely throw out a law that goes against the 1964 Supreme Court ruling.
"The problem with states trying to undo New York Times v. Sullivan is, that's not how our Constitution works," Torres-Spelliscy said. "All 50 states are bound by that standard until the Supreme Court changes it or we amend the Constitution, which isn't going to happen any time soon."
What they're saying: Society of Professional Journalists president Claire Regan tells Axios that weakening Sunshine laws is worrying, both at a local and national level.
"Threats to such well-established freedom of information practices raises concerns for what could happen in other states, and even at a federal level, if the proposed bills are to pass."
Torres-Spelliscy said Florida's proposed exceptions to open government are especially troubling.
"When you start punching holes into a Sunshine law, the risk is that the exceptions start swallowing the rule. You get far less transparency from your government, and that ruins the availability for the electorate to hold people in power to account."
More Tampa Bay stories
No stories could be found
Get a free daily digest of the most important news in your backyard with Axios Tampa Bay.