USF researcher living 30 feet underwater in Key Largo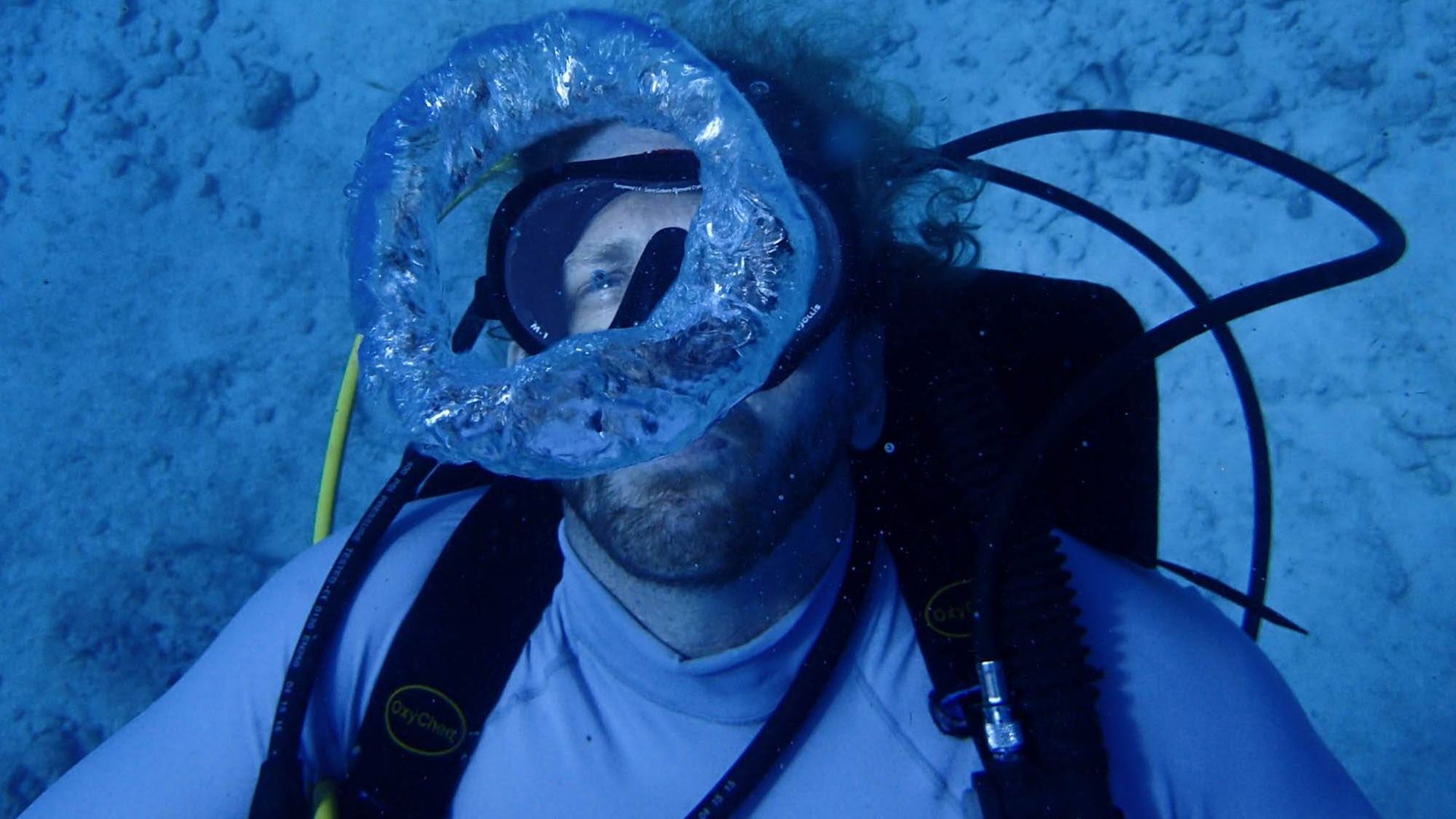 Joseph Dituri is passionate about in-depth research. So passionate, he's living underwater for 100 days.
Driving the news: Dituri, a University of South Florida professor who goes by Dr. Deep Sea on social media, is living 30 feet below the surface in a 100-square-foot habitat at Jules' Undersea Lodge in Key Largo to do research and promote STEM studies.
His stay began Wednesday. If he makes it past 73 days, he'll break the world record. That was set in 2014 by two Tennessee professors who stayed at the same facility.
Why it matters: Dituri is working on his hypothesis that living in a pressurized environment could help treat traumatic brain injuries as well as other diseases by increasing cerebral blood flow with hyperbaric pressure.
He's advancing conclusions from a University of Wisconsin study, where cells exposed to increased pressure doubled within five days — suggesting increased pressure has the potential to allow humans to live longer and prevent diseases associated with aging.
"Everything we need is on this planet," Dituri told reporters in a press call from his habitat Thursday. "We have the disease, we have the cure. We just need to look where we've never looked before."
Yes, but: It's not as daunting as it sounds. He will have frequent visitors, access to the internet and the ability to leave his habitat for swims (as long as he stays underwater).
Details: A medical team will assess and document the 55-year-old's health with routine dives into his habitat. Before the study, he completed a series of psychosocial, psychological and medical tests, including blood panels, ultrasounds and electrocardiograms, as well as stem cell tests, and will continue them during and after.
Dituri will also be testing an artificial intelligence tool developed for NASA that can screen a human body for illness and determine if any medications are needed.
The project cost about $250,000, funded mostly through grants and sponsorships, Dituri said.
Meanwhile: Dituri, a veteran saturation diver for the Navy, will be teaching USF classes virtually and welcoming adults and children with chaperones to join him for 24 hours at a time so they can explore the ocean and learn the research process.
How he'll live: To avoid muscle atrophy, he'll be using resistance bands similar to what astronauts use on the International Space Station, along with doing 100 pushups and situps a day.
And he'll be taking vitamin D supplements to make up for the lack of sun exposure.
How he'll eat: Dituri will subsist mostly on drip coffee and microwaved meals since heating elements like ovens and stoves are dangerous in the underwater environment (and apparently Grub Hub doesn't have scuba delivery).
Go deeper: Dituri will stream discussions with other scientists joining him underwater on his YouTube channel.
More Tampa Bay stories
No stories could be found
Get a free daily digest of the most important news in your backyard with Axios Tampa Bay.