Voting begins today for Tampa's pivotal election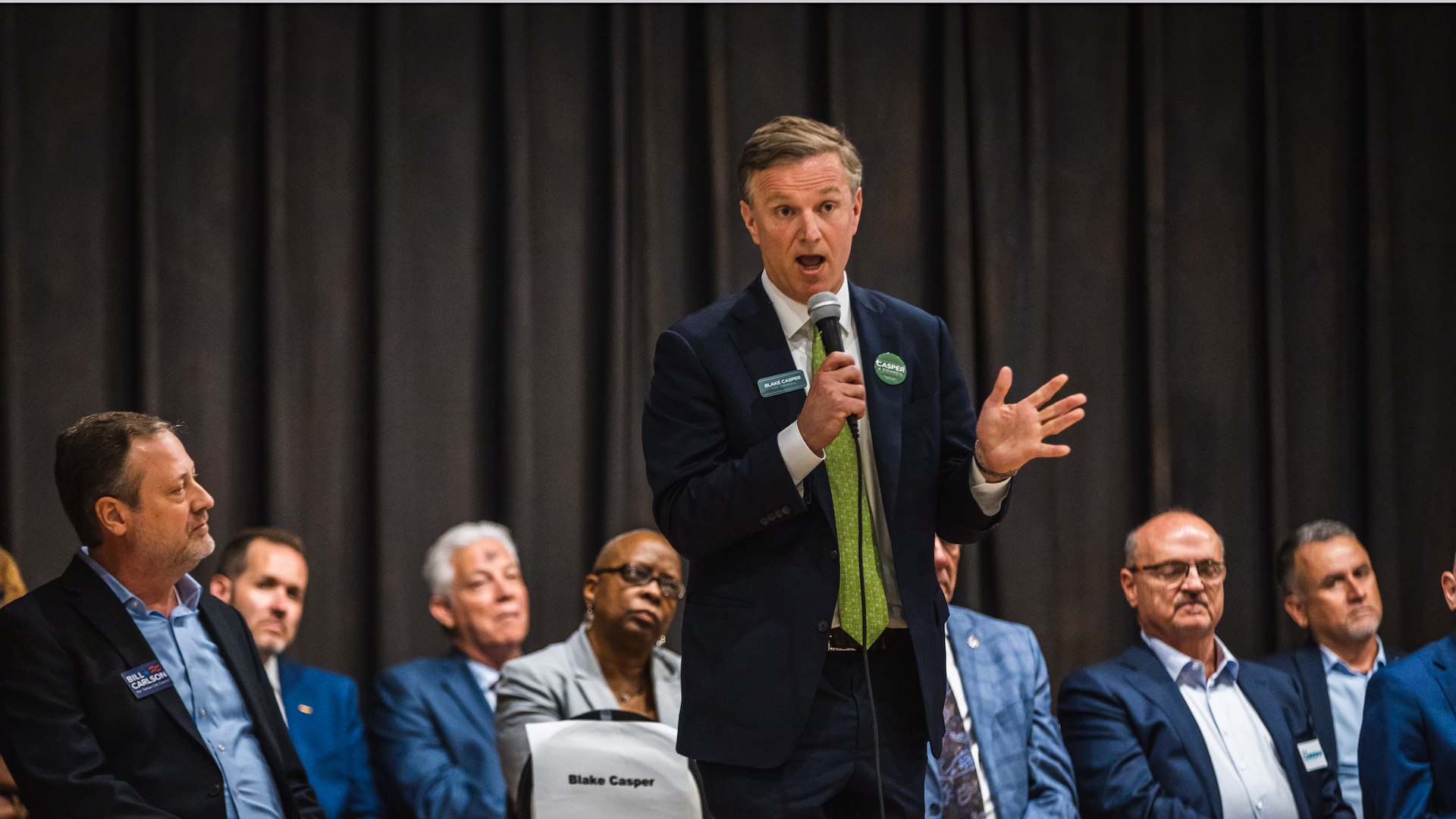 As Tampa voters head to the polls today to pick seven city council members, eyes are on two key races.
Why it matters: The outcomes of races in districts 3 and 4 could determine how much influence Mayor Jane Castor and Tampa police have on City Council.
State of polls: Early voting starts today, and next Tuesday, March 7, is Election Day.
District 3: Fears of nepotism and cries of homophobia fuel the battle between council member Lynn Hurtak and former state Sen. Janet Cruz.
Hurtak has pushed back against the mayor since she was appointed to the seat by the council in April following John Dingfelder's resignation.
Cruz insists that her daughter, Ana Cruz, being Castor's life partner and a powerful lobbyist, will have no influence on her decisions as a council member. But she is also running on the platform of healing the relationship between the council and the mayor.
What they're saying: "I work for you," Hurtak said at an NAACP political forum last week. "I don't work for the mayor and you know we talk when we need to talk, but I'm not going to have the luxury of sitting every single week with my daughter-in-law."
Cruz asked Hurtak later in the forum, "Do you have a problem with gay people? I don't understand you." Her campaign later released a statement calling Hurtak a "mean girl."
District 4: Blake Casper entered the race to challenge council member Bill Carlson on the last day to get on the ballot, and the McDonald's franchiser and co-founder of Tampa's Oxford Exchange is self-funding his campaign. He's also given hefty donations to Gov. Ron DeSantis.
Both support increasing Tampa's police force.
Carlson has called on police to reform policies around frequent bicycle stops, described by critics as targeting residents who are "biking while Black," and "renting while Black," a name given to the police practice of notifying landlords after tenants are stopped or arrested and encouraging their eviction.
Casper has disagreed, calling such questions of police a lack of needed support.
What they're saying: At a South Tampa forum last week, Casper and Carlson disagreed on the power balance between the mayor and city council.
"We've had the charter," Casper said. "It's worked just fine. I think a strong mayor works very well."
"We've had situations in the past where the city attorney and mayor's office took powers away from city council and what we've been trying to do is restore those powers," Carlson said.
Editor's note: This story has been updated to correct the spelling of council member Bill Carlson's last name.
More Tampa Bay stories
No stories could be found
Get a free daily digest of the most important news in your backyard with Axios Tampa Bay.