Meet the Florida State Fair's mad food scientists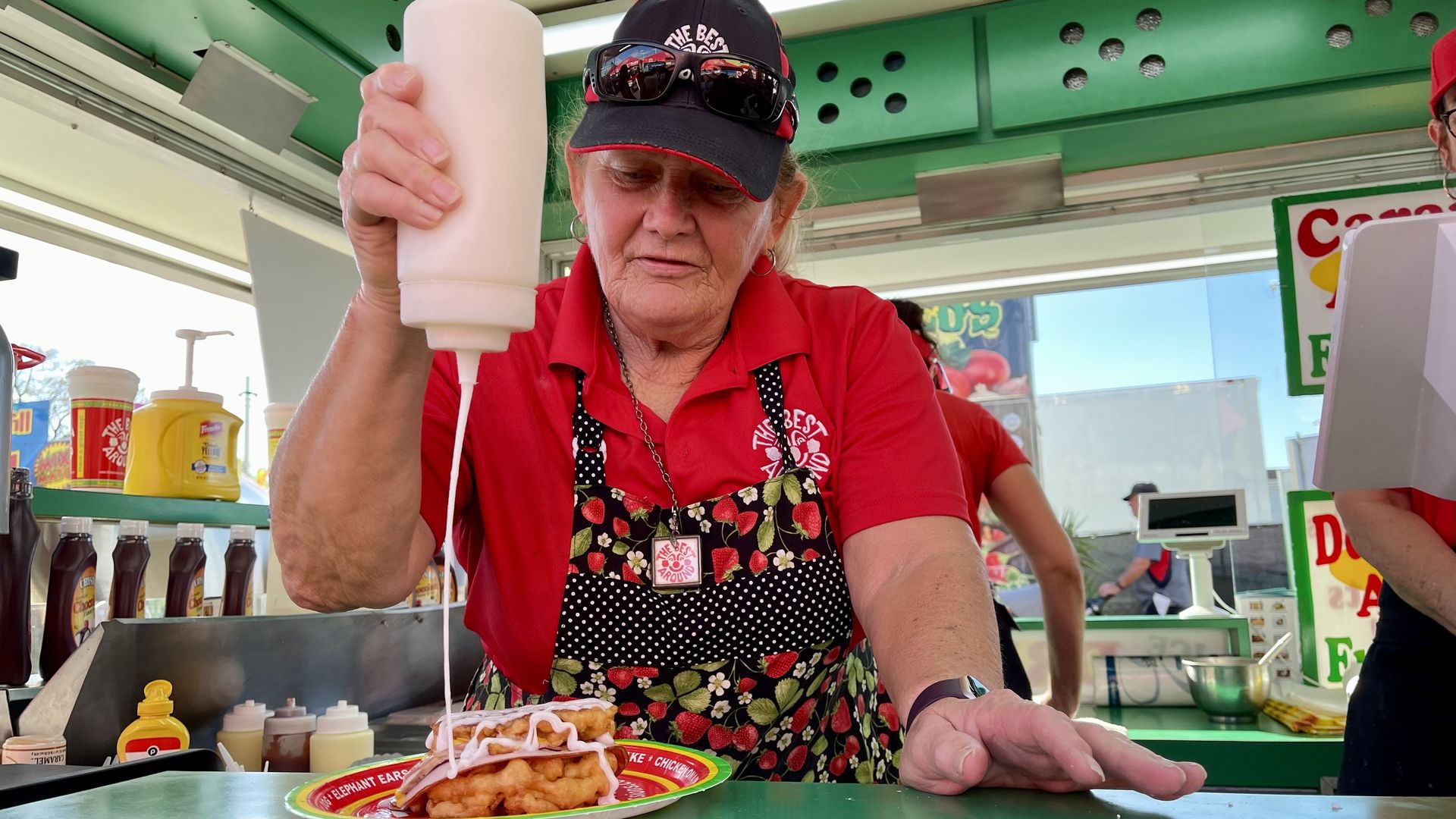 What kind of mind comes up with a Cuban sandwich funnel cake or pickle pizza? Grab some antacid because you're about to find out.
State of play: Heading into the last weekend of the Florida State Fair in Tampa, Axios talked to the food vendors whose crazy concessions make headlines each year.
Before dishes make it on the fair's menu, vendors tell Axios the dishes take about as much thought and planning as the grease that goes into them.
The intrigue: After nearly 40 years of slinging funnel cake at fairs, Jane Harris hates the stuff, and doesn't really like trying new foods.
"I'm a plain Jane type of eater," Harris tells Axios. "I'll take the hot dog or plain french fries without toppings."
Yes, but: Her funnel cakes are always, as her Cape Coral-based business is called, "The Best Around."
"It's not for everybody and I can understand that, I can take criticism. But the rule in my house with kids was you had to take one bite of everything. If you didn't like it after that, fine, but you had to at least try it. And most people have really enjoyed it."
Her secret: "The fryer does take flavor away from foods, some people don't realize," Harris said.
That's why her dishes get an extra oomph, like the donut glaze on this year's Cuban sandwich funnel cake, or the sprinkling of Cool Ranch Doritos on last year's Buffalo chicken funnel cake tacos.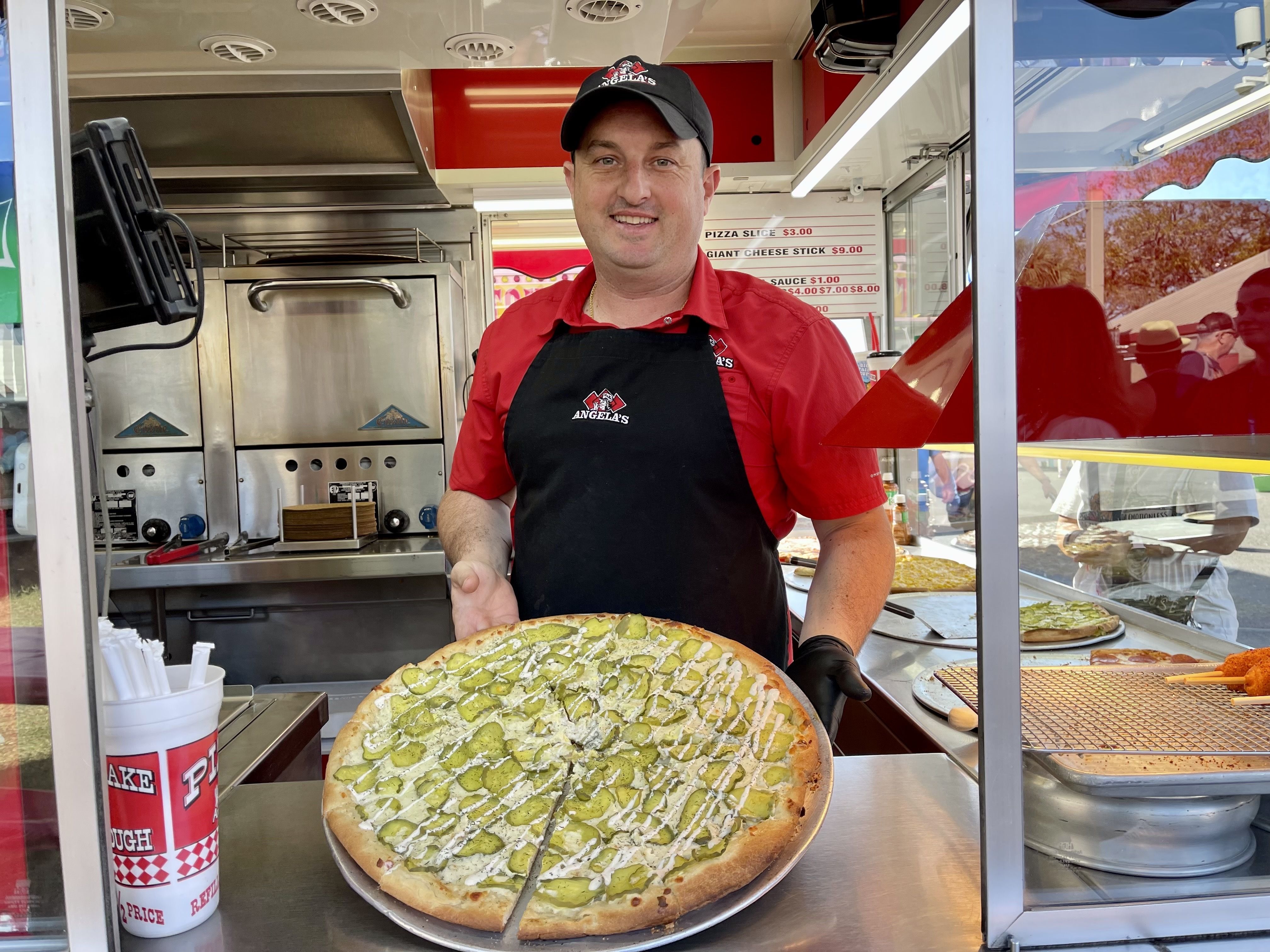 For Tonio Viscusi, the New York-based vendor of Angela's Pizza, the key to a good wild menu item is versatility.
"You've gotta make sure kids can eat it, older people can eat it, it's not spicy, there's no meat," Viscusi said.
His featured food this year is Mexican street corn pizza, which makes sure to avoid the ever-divisive cilantro. But he may never outdo his 2020 pickle pizza.
"Mexican street corn is taking off like crazy, but people kept coming up and saying they were sad there was no pickle pizza. I thought 'Oh, here we go, I'm gonna be hearing this for the next 13 days.' So I called my supplier and got some pickles."
What's ahead: Viscusi and Harris are already thinking about next year's creations, but the ideas are all top secret.
More Tampa Bay stories
No stories could be found
Get a free daily digest of the most important news in your backyard with Axios Tampa Bay.