Last meal with Chef Jerry Bayona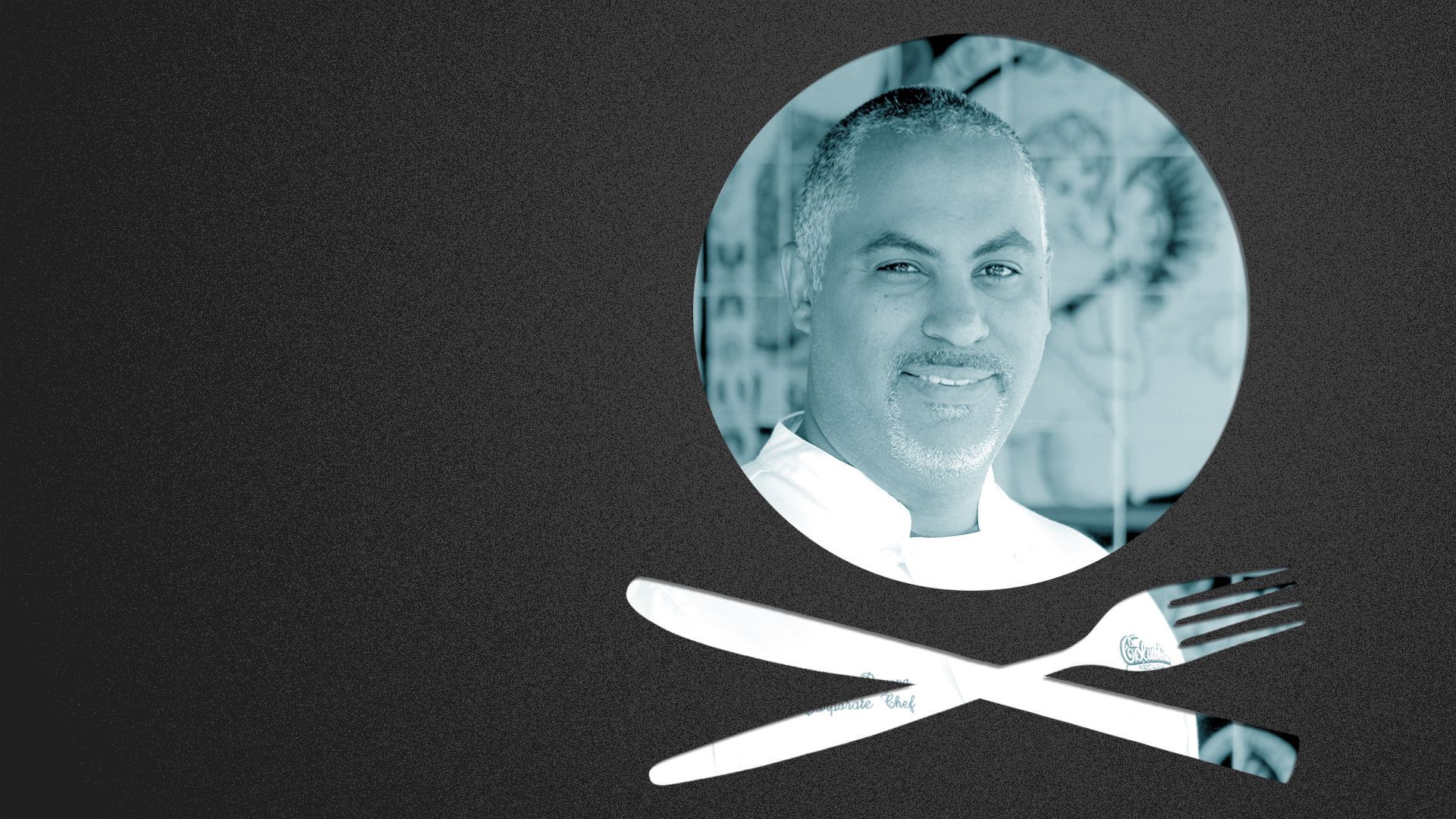 Chef Geraldo "Jerry" Bayona is known for making some of the most sophisticated meals in Tampa Bay as the executive chef of Columbia Restaurant Group, where he's been since he started as a sous chef 23 years ago.
So we were surprised to find out that if he had one meal left, it would involve Coors Light and Spiderman.
The meal: "When we make enchiladas at home... it's a whole family affair."
The recipe: Bayona's sons, Diego, 8, and Manuel, 18, wash, peel and chop potatoes and carrots into half-inch pieces. Graciela, his wife, soaks chilies and purees them with garlic, salt and onion.
🥕 Bayona seers the carrots and potatoes to bring out their sweetness and then soaks fresh corn tortillas in the chili puree before sautéing them.
🧅 While that's going, he mixes queso fresco with diced Spanish onion and rolls the hot tortillas in the cheese.
🌶 He tops the tortillas with the veggies and a fresh slaw, plus hot sauce and sour cream.
🍺 Finally, Bayona eats the enchiladas with a beer, usually a Coors Light.
The setting: "When we're ready to eat, we don't even sit at the table. We go to the living room and the kids pick a movie. … They love 'Spiderman.'"
"It's delicious, flavorful, filling, and a family experience. … I don't think I'd want to make anything different."
📬 Whose last meal would you like to read about? Email [email protected] and let us know.
More Tampa Bay stories
No stories could be found
Get a free daily digest of the most important news in your backyard with Axios Tampa Bay.