You ask, we answer: Graffiti on the Hillsborough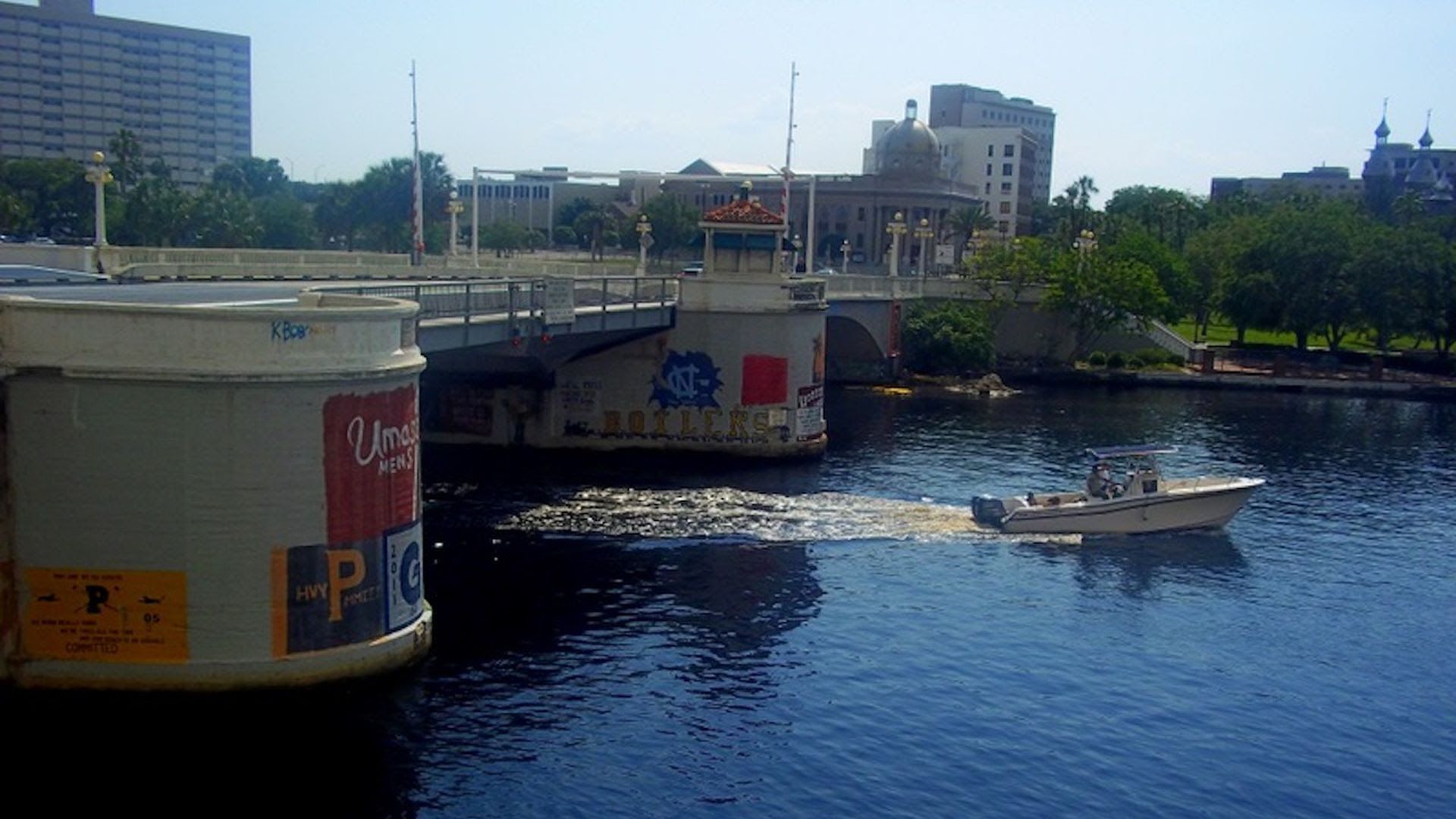 The first question in our What Are You Wondering series comes from a St. Pete reader.
What's with all the crew graffiti on the Hillsborough River? Why did that become a thing? Do crew teams graffiti other sea walls in other college towns?
What we found: Crew team graffiti has been part of the Hillsborough River's history for half a century.
Flashback: Rowing was one of The University of Tampa's original sports after opening in 1931, according to the Tampa History Center. After WWII, northern teams began coming down to UT and the Hillsborough for winter training.
When did the graffiti start? UT previously claimed it started in 1974, but Tom Feaster of The Stewards Foundation said he remembers the graffiti from his time rowing in Tampa with Marietta College from 1966-69.
How it evolved: Rowing coach Bill Dunlap, who has been leading UT crew teams for four decades, tells Axios the art was started by freshmen visiting from Ivy League schools. Other teams soon picked up on the trend.
Crews would make stencils and even bring climbing gear to scale up the bridges.
The other side: Some city leaders and local organizations along the river were vehemently opposed to the graffiti, Dunlap said, but that never stopped the rowers.
"The city said they were going to paint over it, but the kids just painted over that," Dunlap said. "At some point around the late 90s, the city just made peace with it."
A 650-foot stretch of seawall covered in rowing team logos and other graffiti was scrubbed in 2014 to install the underwater lights that change color as people walk by, the Tampa Bay Times reported.
Is it unique to us? No one does it like Tampa, Dunlap says. "You'll see little bits here and there around a bridge, but I've never seen it on the same scale."
What's next: Tampa River Center officials said teams are coming back this year for winter training. And while it's still illegal to tag the walls surrounding the river, Dunlap doubts that will stop anyone.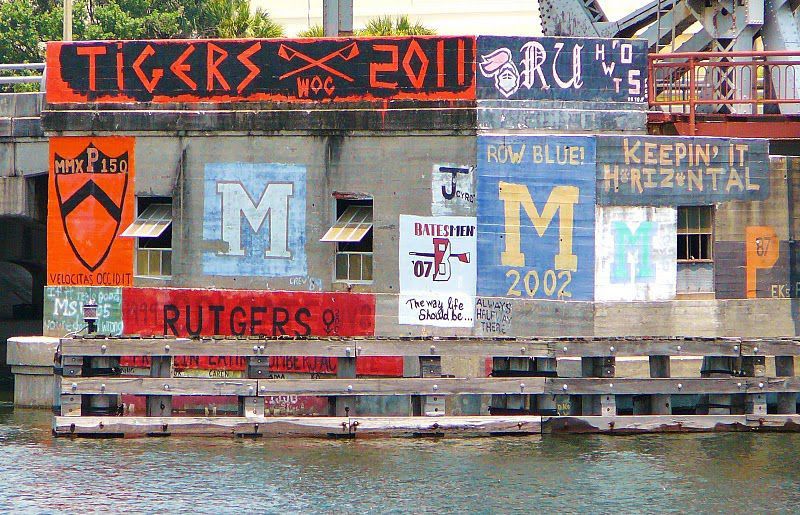 More Tampa Bay stories
No stories could be found
Get a free daily digest of the most important news in your backyard with Axios Tampa Bay.