How one company wants to train surgeons using virtual reality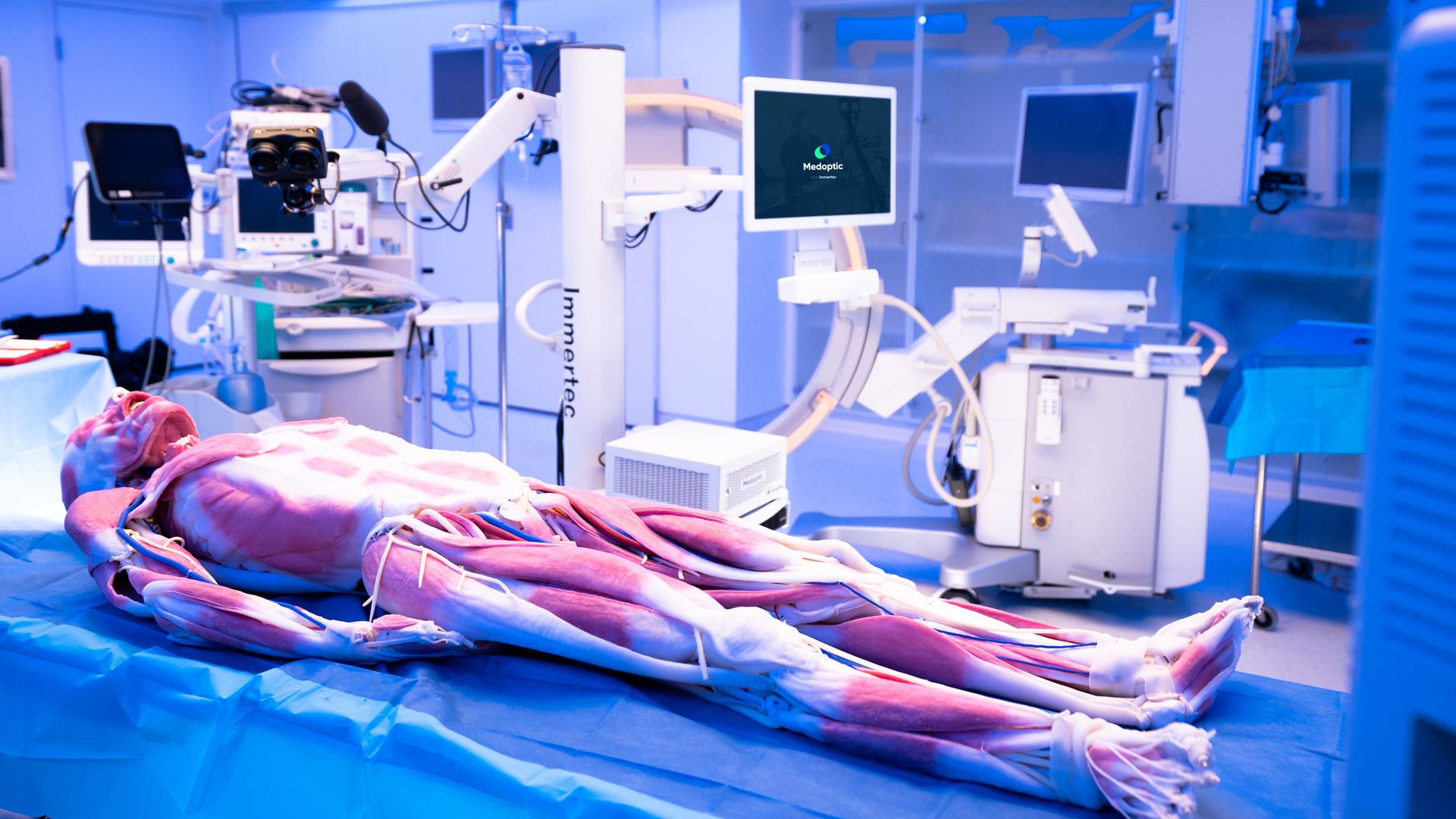 Immertec, located inside Tampa's Armature Works, is changing the game for surgical training — making operating rooms more accessible than ever via virtual reality.
Why it matters: The U.S. is on track to experience a massive shortage of surgeons in the next decade, according to the Association of American Medical Colleges.
The coronavirus pandemic added an even bigger challenge, making training surgeons and medical students in person even harder.
The solution: Immertec's first product, Medoptic, lets physicians broadcast procedures live via 3D teleconferencing, allowing observers feel like they're actually in the room so they can ask questions and see how surgeons solve problems in real-time.
CEO Erik Maltais has called it "a combination of MasterClass and Twitch for health care in VR."
By the end of the year, Immertec hopes to go from 18 to 100 live-streaming carts in hospitals around the country.
How it works: Medical device manufacturers pay a subscription for the service, just like Zoom, so hospitals don't need to.
The company says its immersive tech makes learning more efficient than traditional methods like watching videos. Distractions are eliminated, and the brain doesn't need to convert information from 2D to 3D, it argues.
Plus, you don't need to waste time and money to travel and scrub up.
One doctor's take: Rich Friedland, a doctor of podiatric medicine, joined Immertec after he was put on a task force to find a way to keep up hospital training mid-pandemic.
When he put on the headset, he got the same knot in his stomach as he did every time he did an actual surgery.
"It's like going to a football game and being in the huddle. You're not just in the stands, you're there with the quarterback — but you're actually on your couch at home," he told Axios.
My thought bubble: I put on the headset for a demo and holy cow. I was literally in the OR. At one point, I got an extreme closeup of robotic surgery inside a prostate. Those are two places I certainly never thought I would go.
More Tampa Bay stories
No stories could be found
Get a free daily digest of the most important news in your backyard with Axios Tampa Bay.