Marcus Howard wants to turn Tampa Bay into a gaming hub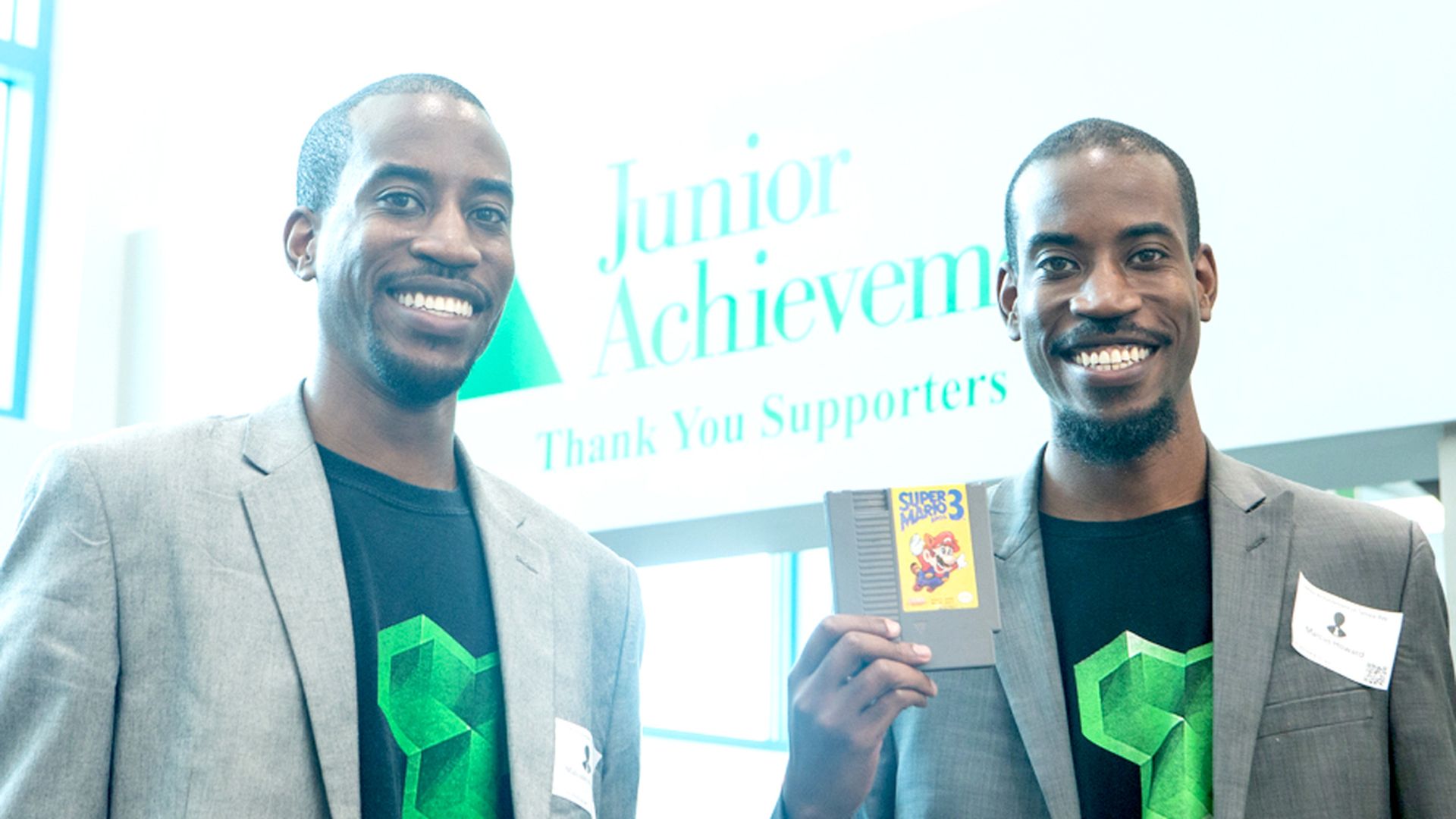 Marcus Howard has known since he was 6 years old just how important video games are.
He keeps the game that got him and his siblings hooked — Super Mario Brothers 3 for the first at-home Nintendo console — in his pocket. He runs his fingers over the hand-sized cartridge as he talks to reporters.
Driving the news: Now Marcus, 35, is trying to make Tampa Bay one of the top five gaming ecosystems in the country. And transform the way brand marketing and gaming merge.
Flashback: By high school, Marcus and his twin brother, Malcolm, started making games of their own on their TI83+ graphing calculators and showing classmates how to do the same.
"We learned games are just code," Marcus recalls.
When their teacher realized no one was paying attention in class, she wiped the memory on all their calculators.
That's when the Howard brothers realized just how influential games were. And how underestimated.
By the numbers:
Marcus hopes to instill a love and appreciation of gaming in future generations as president of the Tampa Association of Gaming, a non-profit that teaches kids in youth programs around the area how to build games.
What they're doing: While the Howard brothers (Malcolm is in Savannah) and other members of their team all have day jobs in the tech world, they're also running MetArena, a company matching brands of various sizes with games relevant to their product or service.
They want to take what Wendy's did with Fortnite and Burger King did with FIFA and bring it to mom-and-pop shops.
For the less gaming savvy among us: Wendy's, for example, created a Fortnite avatar that entered the game to destroy a virtual burger joint's freezers in a marketing ploy to promote its commitment to only using fresh beef.
The bottom line: "We're turning every brand into a gaming company. We believe every business should be a gaming company that sells a product or service," Marcus says.
Bonus — what he's playing: Marcus has been playing the beta version of Knockout City, what he calls "a dodgeball game that plays like NBA Jam and Fortnite."
More Tampa Bay stories
No stories could be found
Get a free daily digest of the most important news in your backyard with Axios Tampa Bay.