Tourism company tries to show off St. Petersburg and Clearwater with terrible new Amazon show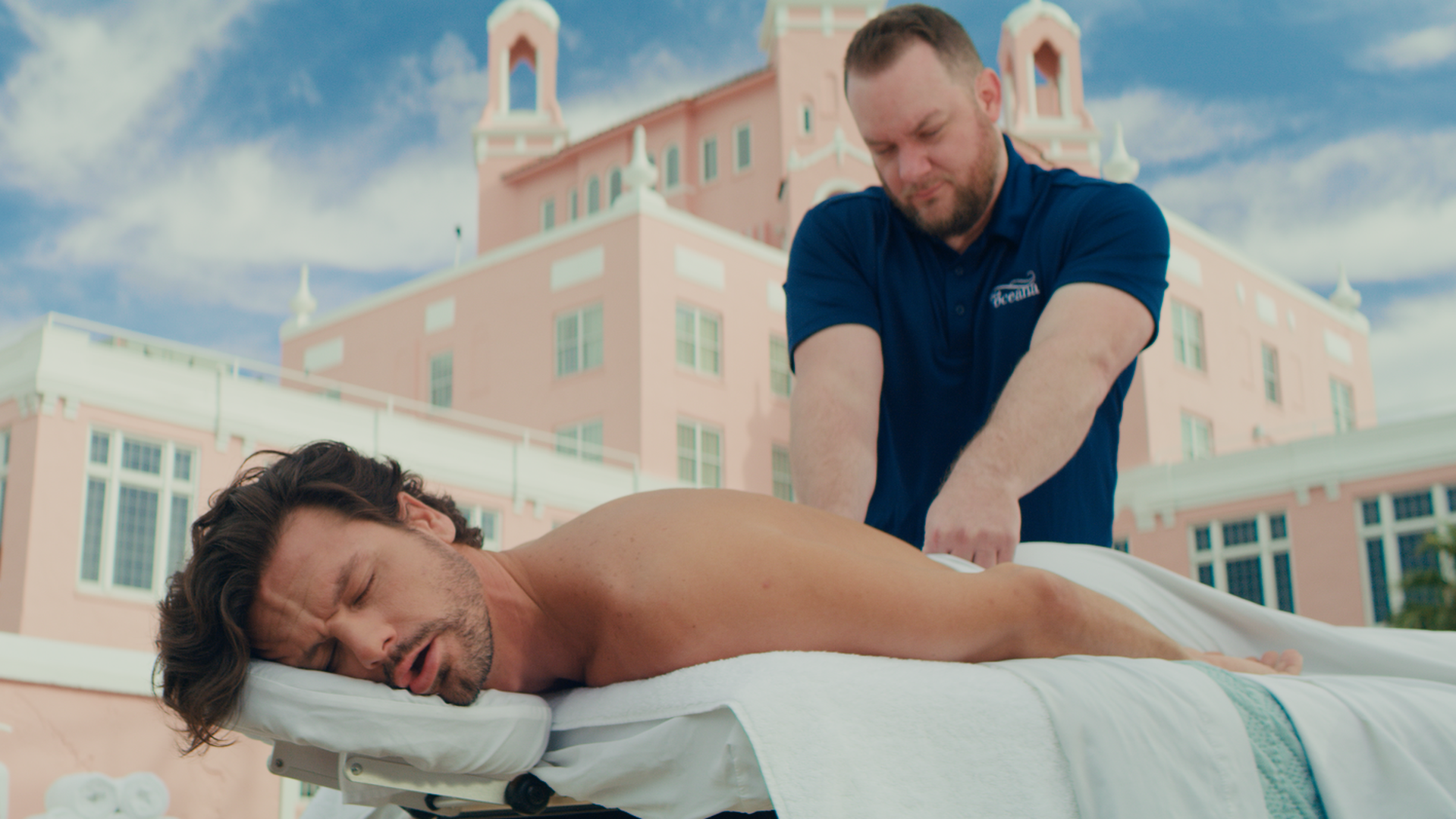 Tourism company Visit St. Petersburg/Clearwater launched the first project of its kind on Monday, an Amazon Prime Video series called "Life's Rewards" meant to not-so-subtly show off all the area has to offer in a bingeable show.
The verdict: Unfortunately, the first two episodes made me too sick to binge anymore.
The premise: Sebastian Rocha plays Dan, a man-child staying at the Don Cesar on rewards points after he takes his daddy's business down with a Ponzi scheme.
He meets a blonde pediatric surgeon who absolutely doesn't care that he is a scammer (Florida, after all!) and they do fun tourism things together.
Not a good look: Jared Wofford, who plays the bartender, is actually great to watch. But his character quickly becomes Dan's guru, fitting so perfectly into the trope of the "Magical Negro" it's embarrassing.
He quotes Bruce Lee and offers his own wisdom: "Anyone bored in St.Pete/Clearwater lacks imagination." Has anyone ever said "St. Pete/Clearwater" together as one word? I want to crawl in a hole.
The bottom line: If someone stumbled upon this show not knowing it was made by a tourism company, maybe they'd enjoy the gorgeous shots enough to look past the show's lesser qualities.
Maybe if I could overcome my nausea and watch more episodes, the show might get better. But I can't. I think one of my organs failed during a scene at Rum Runners.
I just wish more of the budget was spent on actors that didn't make me want to rip my eyeballs out.
More Tampa Bay stories
No stories could be found
Get a free daily digest of the most important news in your backyard with Axios Tampa Bay.