San Diego clinical trial tests psychedelics to treat PTSD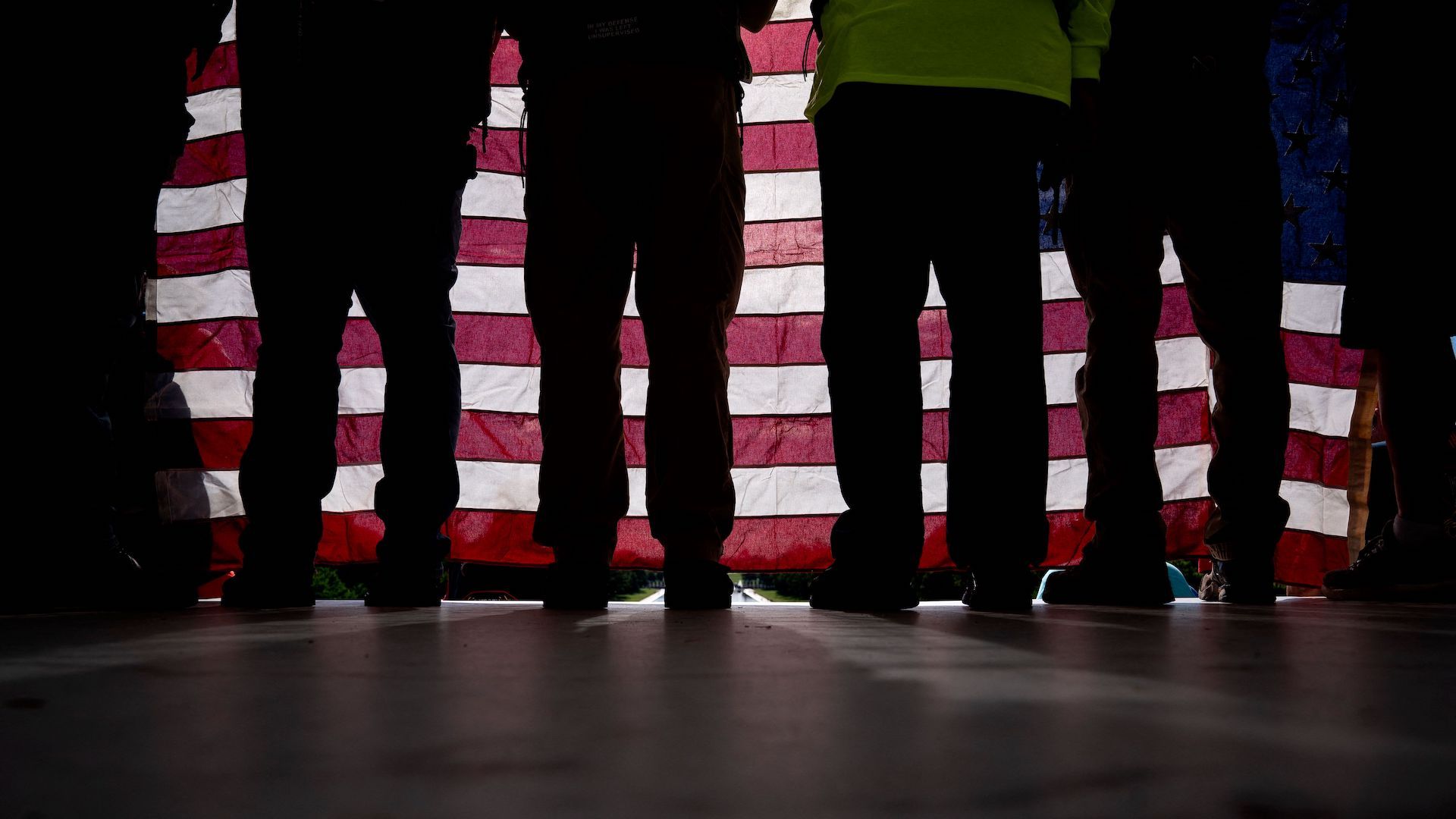 The push to use psychedelics as treatment for veterans with PTSD is gaining momentum across the country, including in a San Diego clinical trial.
Why it matters: Studies show that MDMA reduces PTSD symptoms and functional impairment. Advocates are working to secure FDA approval of its use to more effectively tackle the suicide epidemic among veterans.
State of play: In September, Leslie Morland, a UCSD clinical psychologist and senior researcher at the VA National Center for PTSD launched a clinical trial of MDMA-assisted therapy at the VA San Diego Healthcare System.
The fifteen-month trial is treating eight local veterans diagnosed with PTSD, along with their intimate partners.
The couples will receive eight sessions of cognitive behavioral therapy, and the veterans will receive MDMA in two, full-day sessions with their partner present.
How it works: MDMA usually induces feelings of euphoria and warmth.
It elicits an "almost completely unique release of neuromodulator substances" in the brain that include oxytocin and serotonin, said neuroscientist Jason Pyle, a Bay Area Army veteran who now serves as executive director of veterans advocacy nonprofit Healing Breakthrough.
That unique footprint creates a clinical effect that essentially "cuts the fear circuit" and allows patients to process deep-seated trauma without experiencing the extreme fear and anxiety associated with it, Stanford psychiatry professor Trisha Suppes, who is overseeing a clinical trial out of Palo Alto, told Axios.
Zoom out: At the federal level, Healing Breakthrough has secured "overwhelming support on both sides of the aisle" for the treatment, said Juliana Mercer, the group's principal director of public policy.
Mercer and Pyle believe the FDA could issue approval next year, which would pave the way for national VA trials and ultimately a program to serve all veterans.
The big picture: The VA has increasingly taken steps to address mental health issues among veterans recently. Suicide rates among the U.S. military increased by about 41% from 2015 to 2020.
Experts say veterans' use of MDMA could also open the door for other people at risk of PTSD, like sexual abuse survivors.
If you or someone you know may be considering suicide, contact the National Suicide Prevention Lifeline at 988 (En Español: 1-888-628-9454; Deaf and Hard of Hearing: 1-800-799-4889) or the Crisis Text Line by texting HOME to 741741.
More San Diego stories
No stories could be found
Get a free daily digest of the most important news in your backyard with Axios San Diego.