Military moves to improve mental health care access as suicides remain high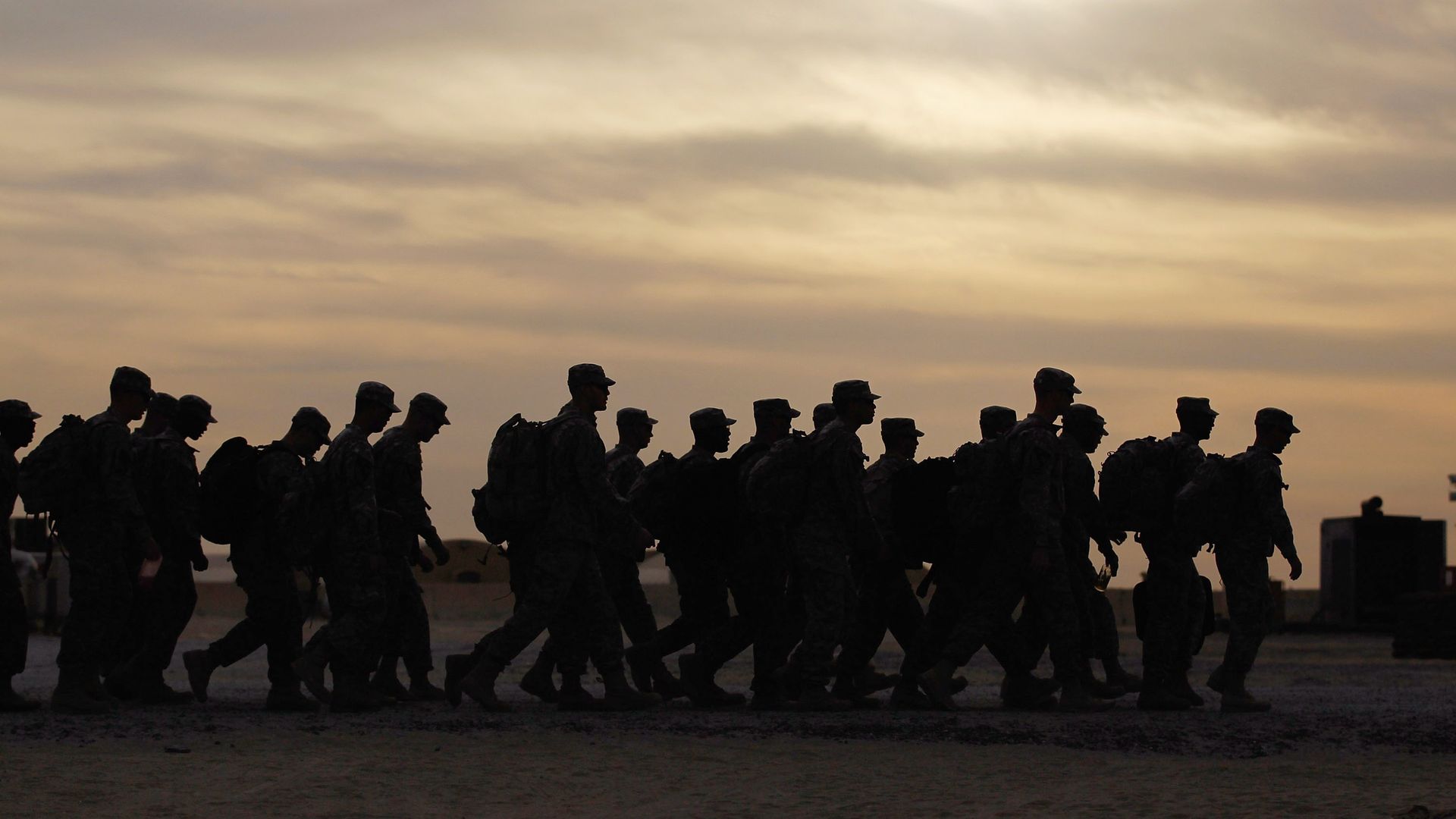 The Department of Defense on Friday signed a long-awaited policy to make it easier for service members to access mental health care.
The big picture: The policy implements the Brandon Act, signed into law by President Biden in 2021, as the military continues to grapple with mental health issues and suicide within its ranks.
Suicide rates among the U.S. military increased by 41.4% from 2015 to 2020.
Despite the number dropping in 2021, the most recent year for which there is data, 519 service members died by suicide that year.
Between 2016 to 2020, more than 456,000 active-duty service members were diagnosed with at least one mental health disorder, per DOD data cited by the Congressional Research Service.
Details: The Brandon Act "creates a self-initiated referral process for service members seeking a mental health evaluation," the Pentagon said in a statement.
"The new process allows service members to seek help confidentially, for any reason, at any time, and in any environment, and aims to reduce the stigma associated with seeking mental health care," the statement said.
The policy is for service members both on and off active duty.
Of note: The Brandon Act is named after Petty Officer 3rd Class Brandon Caserta, who died by suicide in 2018.
President Biden signed it into law in December 2021 as part of the 2022 National Defense Authorization Act.
What they're saying: M. David Rudd, a Memphis psychologist who studies military and veteran suicide, told NBC that the Brandon Act marks a key "cultural shift."
"It's really good to see movement in that direction. But, at the same time, it's a reminder of how slow the system moves," he said. "With every month that it moves that slowly, innumerable lives are affected."
If you or someone you know may be considering suicide, contact the National Suicide Prevention Lifeline at 1-800-273-8255 (En Español: 1-888-628-9454; Deaf and Hard of Hearing: 1-800-799-4889) or the Crisis Text Line by texting HOME to 741741.
Go deeper