Suicides among active duty service members increased by 41% between 2015 and 2020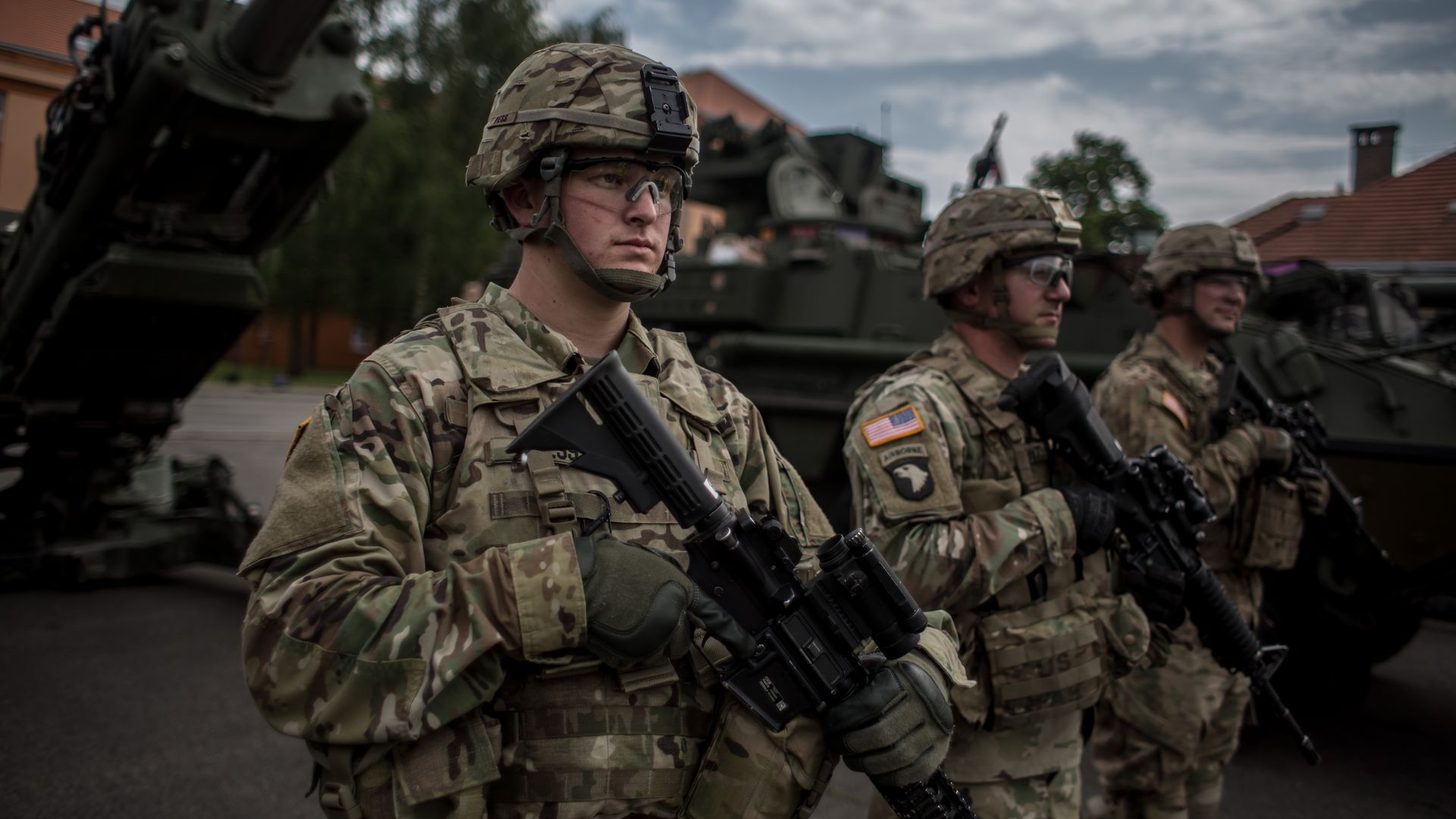 Suicide rates among the U.S. military increased by 41.4% from 2015 to 2020, according to a Department of Defense report out Thursday.
By the numbers: Some 580 members of the military died by suicide in 2020, and the suicide rate among active duty service members increased 9.1% that year. From 2018 to 2020, it rose 15.3%.
The suicide rate among reserve members of the U.S. military went up by 19.2% in 2020. It rose by 31.7% among National Guard members, an overall decrease since 2018.
Some 200 military family members died by suicide in 2019.
What they're saying: The Department is engaged in implementing a comprehensive public health approach to suicide prevention and is providing tailored resources to mitigate the impacts of the COVID-19 pandemic," said Dr. Karin Orvis, director of the Defense Suicide Prevention Office, in a statement.
If you or someone you know may be considering suicide, contact the National Suicide Prevention Lifeline at 1-800-273-8255 (En Español: 1-888-628-9454; Deaf and Hard of Hearing: 1-800-799-4889) or the Crisis Text Line by texting HOME to 741741.
Go deeper