Veterans eligible for free emergency suicide care starting Tuesday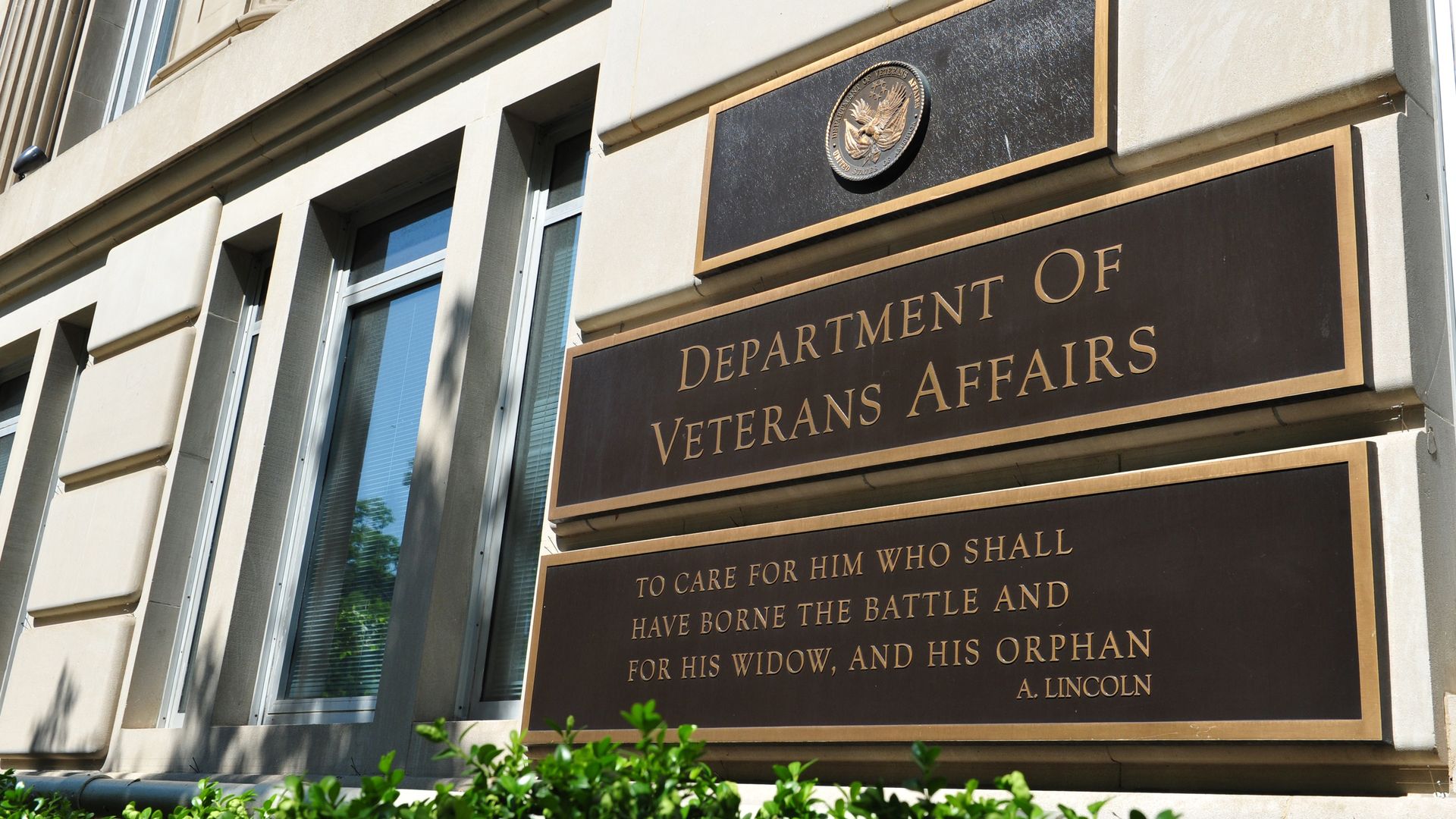 Any U.S. military veteran in "acute suicidal crisis" will be able to access emergency health care at any facility for free starting next week, the Department of Veterans Affairs announced Friday.
The big picture: Veterans must be enrolled in the VA system to be eligible for most medical benefits, but that requirement won't apply to emergency suicide care under the new policy. The move grants access to care to up to nine million veterans who are not currently enrolled, according to the VA.
Driving the news: The new policy, which takes effect Tuesday, guarantees "no cost" emergency care at both VA and private health care facilities, the VA said.
The change covers "inpatient or crisis residential care for up to 30 days and outpatient care for up to 90 days," per the VA.
The policy will also cover transportation costs and follow-up care during that period.
What they're saying: "Veterans in suicidal crisis can now receive the free, world-class emergency health care they deserve – no matter where they need it, when they need it, or whether they're enrolled in VA care," Secretary for Veterans Affairs Denis McDonough said in a statement.
"This expansion of care will save Veterans' lives, and there's nothing more important than that."
Worth noting: Friday's announcement is part of the Biden administration's larger efforts to reduce military and veteran suicides.
Though the VA's 2022 annual report found that veteran suicides decreased in 2020, researchers and advocates have warned that the government continues to undercount suicides.
A joint study by the veteran suicide prevention nonprofit America's Warrior Partnership, the University of Alabama, and Duke University found that the rate of veteran suicide could be more than double the figures released by federal officials.
Veterans remain more likely to die by suicide compared to the non-veteran U.S. population.
Go deeper: Mental health expert will lead military's suicide prevention review
If you or someone you know may be considering suicide, contact the National Suicide Prevention Lifeline at 988 (En Español: 1-888-628-9454; Deaf and Hard of Hearing: dial 711 then 1-800-273-8255) or the Crisis Text Line by texting HOME to 741741.
Go deeper