Study: Military suicide rate four times as high as combat deaths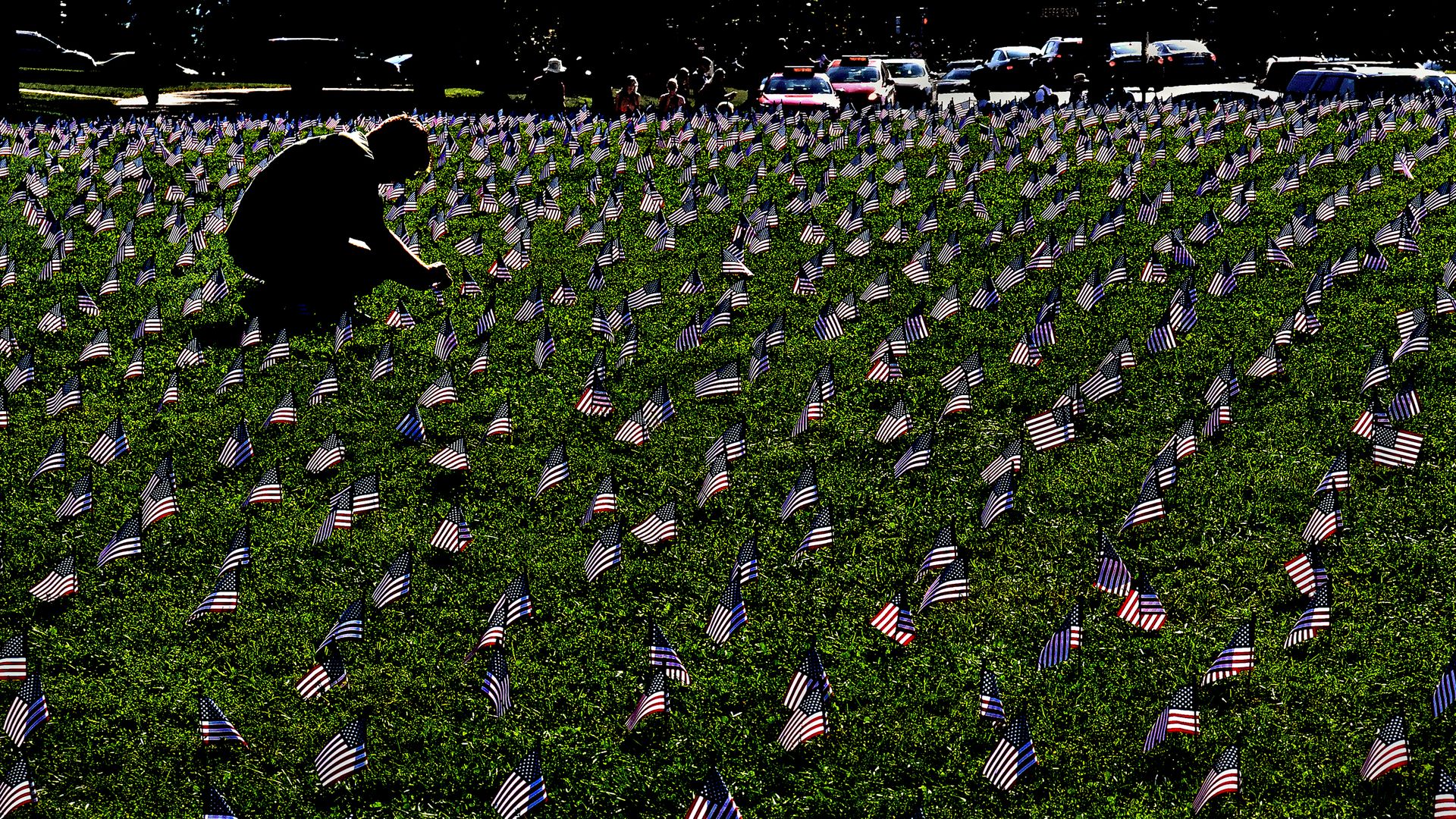 The suicide rate among active duty military members and veterans who have served since 9/11 is approximately four times as high as the number of those killed in post-9/11 war operations, according to a Brown University study.
Why it matters: Researchers found that while suicide rates in the U.S. has been increasing for the past 20 years, "among active military personnel and veterans of the post-9/11 wars, the suicide rate is even higher, outpacing average Americans."
By the numbers: The research estimates that 30,177 active duty personnel and veterans have died by suicide, compared to the 7,057 "killed in post-9/11 war operations."
The state of play: The study said that the high suicide rates were due to different reasons, "some inherent to fighting in a war and others unique to America's 'war on terror' framework." They included:
Military personnel's exposure to trauma, stress, training, gun access and the common strain for veterans to reintegrate into normal life.
The study also points out that it is important to consider that service members are taught to feel a high "moral responsibility or blameworthiness" for actions that are often out of their control.
Worth noting: Many who died by suicide did not serve combat roles, "suggesting that the problems that led to their suicides went beyond many of the often-cited causes," the New York Times writes.
The bottom line: "High suicide rates mark the failure of the U.S. government and U.S. society to manage the mental health costs of our current conflicts," the study found.
If you or someone you know may be considering suicide, contact the National Suicide Prevention Lifeline at 1-800-273-8255 (En Español: 1-888-628-9454; Deaf and Hard of Hearing: dial 711 then 1-800-273-8255) or the Crisis Text Line by texting HOME to 741741.
Go deeper