Here's what happened when we texted the new Broadway chatbot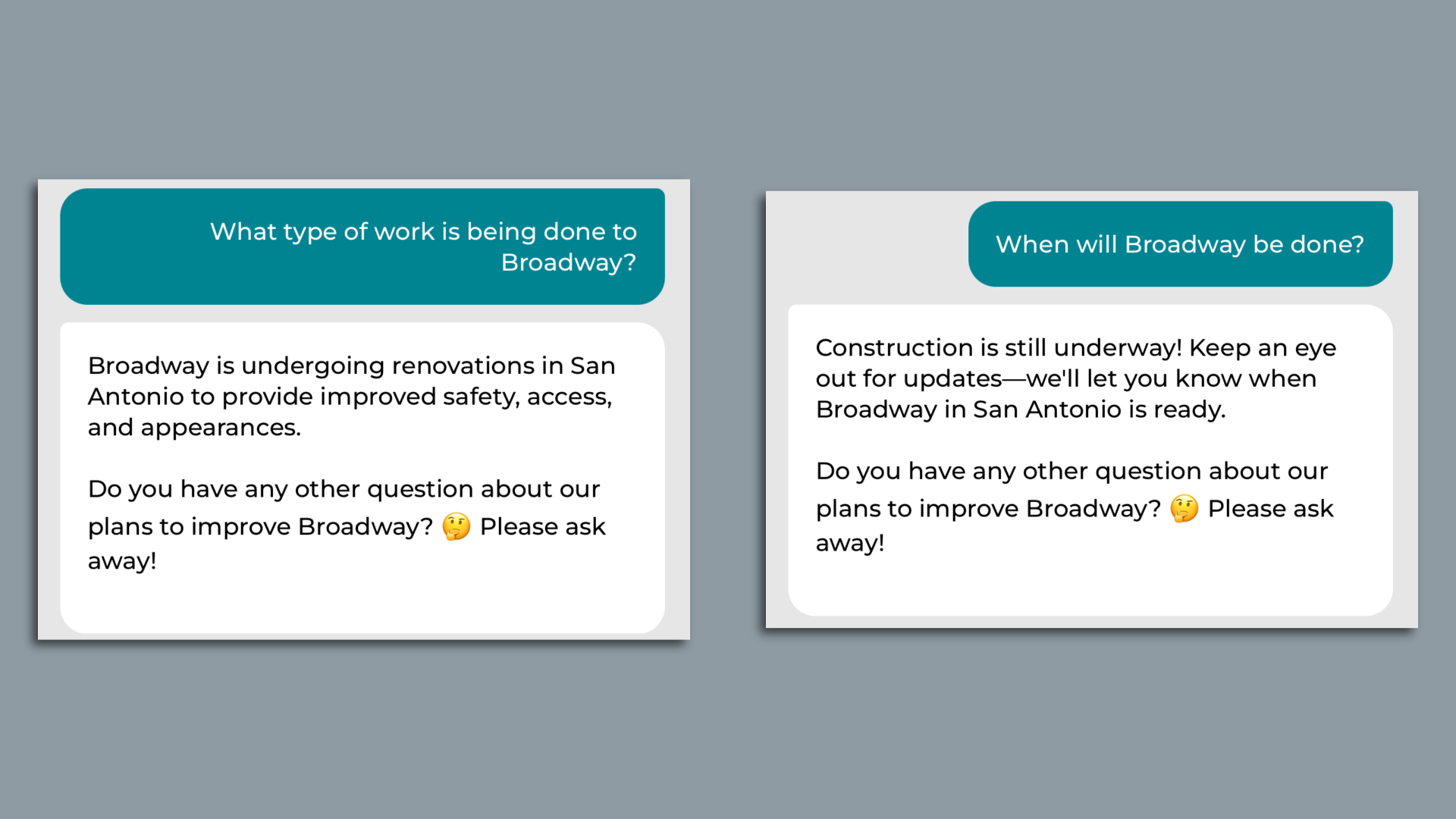 We headed downtown to check out the new chatbot along Broadway.
There were multiple signs posted near the new Idle Beer Hall at Make Ready Market in north downtown. Parking was easy late in the workday on a Friday.
Details: Once we scanned the QR code, the bot asked if we were a business owner or visitor in order to direct our conversation. We said visitor.
It asked for our general thoughts on the Broadway construction.
Then it gave a quick overview of historic buildings still standing along the corridor and said the construction wouldn't impact the city's history.
It also offered nearby paid parking recommendations.
Then we were prompted to ask questions about the construction project. Sometimes it had specific answers, but other times it offered only general information.
For example, when we asked what type of work is being done on Broadway, the chatbot answered: "Broadway is undergoing renovations in San Antonio to provide improved safety, access, and appearances."
It could not answer specific questions about the number of lanes planned for Broadway or when the project will be finished.
Yes, but: When we asked about sidewalks, it answered that those are part of the improvements.
And when we switched the conversation to be a business owner, it did offer a specific project timeline, as well as city staff contact information.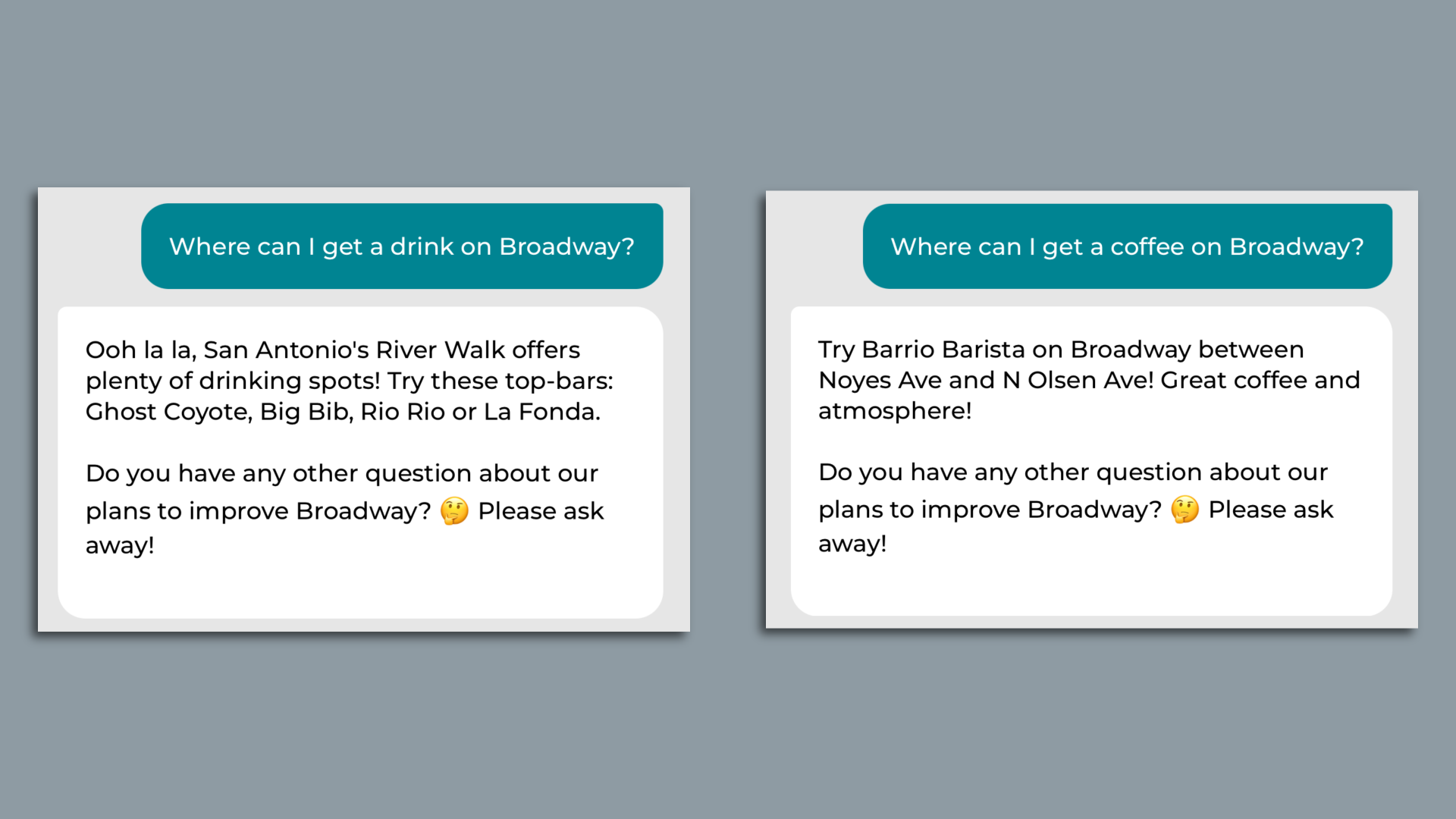 Next, we decided to put the business guide to the test. We asked the bot where we could get a breakfast taco, coffee and drinks around Broadway. This is where it tripped up.
It responded with a link to a business guide for the breakfast taco question.
The coffee suggestion wasn't quite right — it listed Barrio Barista, which is actually on the West Side.
In response to our request for drinks, it listed two restaurants that are not within walking distance of Broadway: The Big Bib, nearly 10 miles away, and La Fonda, about two miles away.
It also listed Rio Rio, just under a mile away on the River Walk.
Of note: We also texted the listed phone number, but the chatbot did not respond.
The big picture: The chatbot can engage people and improve communication, but the city may need to work out some kinks.
What they're saying: "This is a pilot that's in beta mode. We want people to test it and let us know what the problems are so we can fix them and continue to evaluate the platform going forward," Brian Chasnoff, assistant director of infrastructure communications, tells Axios.
"We have the ability to quickly fix any problems as identified."
More San Antonio stories
No stories could be found
Get a free daily digest of the most important news in your backyard with Axios San Antonio.