Pundits split on whether candidate who live streamed sex videos is viable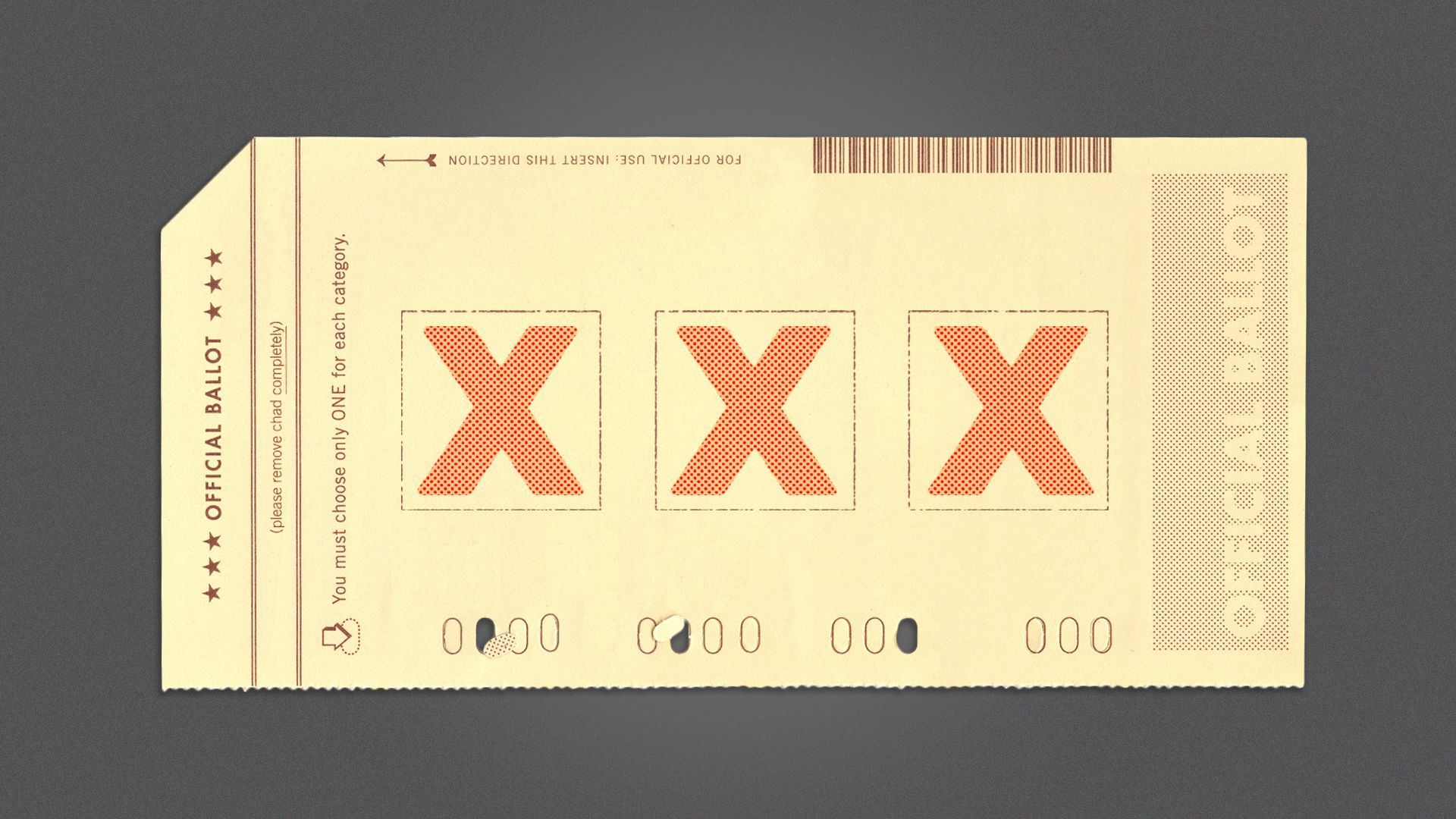 Does performing in live online sex videos make you unelectable in a hotly contested suburban swing district?
What's happening: First-time Democratic candidate Susanna Gibson is about to find out.
Catch up fast: The Washington Post reported Monday that the 40-year-old nurse practitioner running for office in Henrico streamed more than a dozen videos with her husband on the porn site Chaturbate.
In the videos, she solicited tips from viewers in exchange for performing specific sex acts, saying in at least two recordings she is "raising money for a good cause," per the Post, which reported it received copies of the videos from an unnamed Republican operative.
Gibson denounced the disclosure as "gutter politics" and her lawyer argued the videos' distribution could be viewed as a violation of the state's revenge porn law.
The big picture: Pundits and voters are split on whether it's a who-cares moment or an immediate race loser.
Sen. Louise Lucas, a top state Democrat with a flamboyant social media persona, is squarely in the it-doesn't-matter column.
She took to X the day the Post's story came out urging her supporters to "make this the biggest fundraising day" of Gibson's campaign.
Amanda Linton, a 45-year-old defense contractor who heeded Lucas' request and contributed $25 to Gibson, told the AP the videos were "nobody's business."
"She didn't break any laws by doing this. She had sex with her husband. I mean, my God," Linton said.
Yes, but: Some pundits say despite living in a more open-minded era, the videos are almost certain to hurt her campaign.
"Donald Trump has defined downward what is acceptable in public life, but this doesn't seem like the kind of conduct that Democrats will be able to sell in a suburban Richmond district," University of Mary Washington political scientist Stephen Farnsworth told the AP.
The intrigue: Besides Lucas, no high-profile Democrats are coming to Gibson's defense.
The state party refused to comment two days in a row, the Times-Dispatch reported.
And Democrats who had recently campaigned with Gibson also steered clear, including Sen. Tim Kaine and Rep. Abigail Spanberger, as did Mayor Stoney, per the paper.
The other side: Publicly, Gibson's Republican opponent, David Owen, is taking a hands-off approach, saying in a statement to the AP, "I'm sure this is a difficult time for Susanna and her family, and I'm remaining focused on my campaign."
Of note: The leak came just after the deadline for a new candidate to get their name on the November ballot, meaning if Gibson were to withdraw, the party would have to run a write-in candidate.
The bottom line: Taboos change fast, mused Politico media columnist Jack Shafer.
"Before Ronald Reagan, it was inconceivable for a divorcee to run for president. Today, nobody cares," he wrote.
More Richmond stories
No stories could be found
Get a free daily digest of the most important news in your backyard with Axios Richmond.