Made in RVA: Nightingale Ice Cream Sandwiches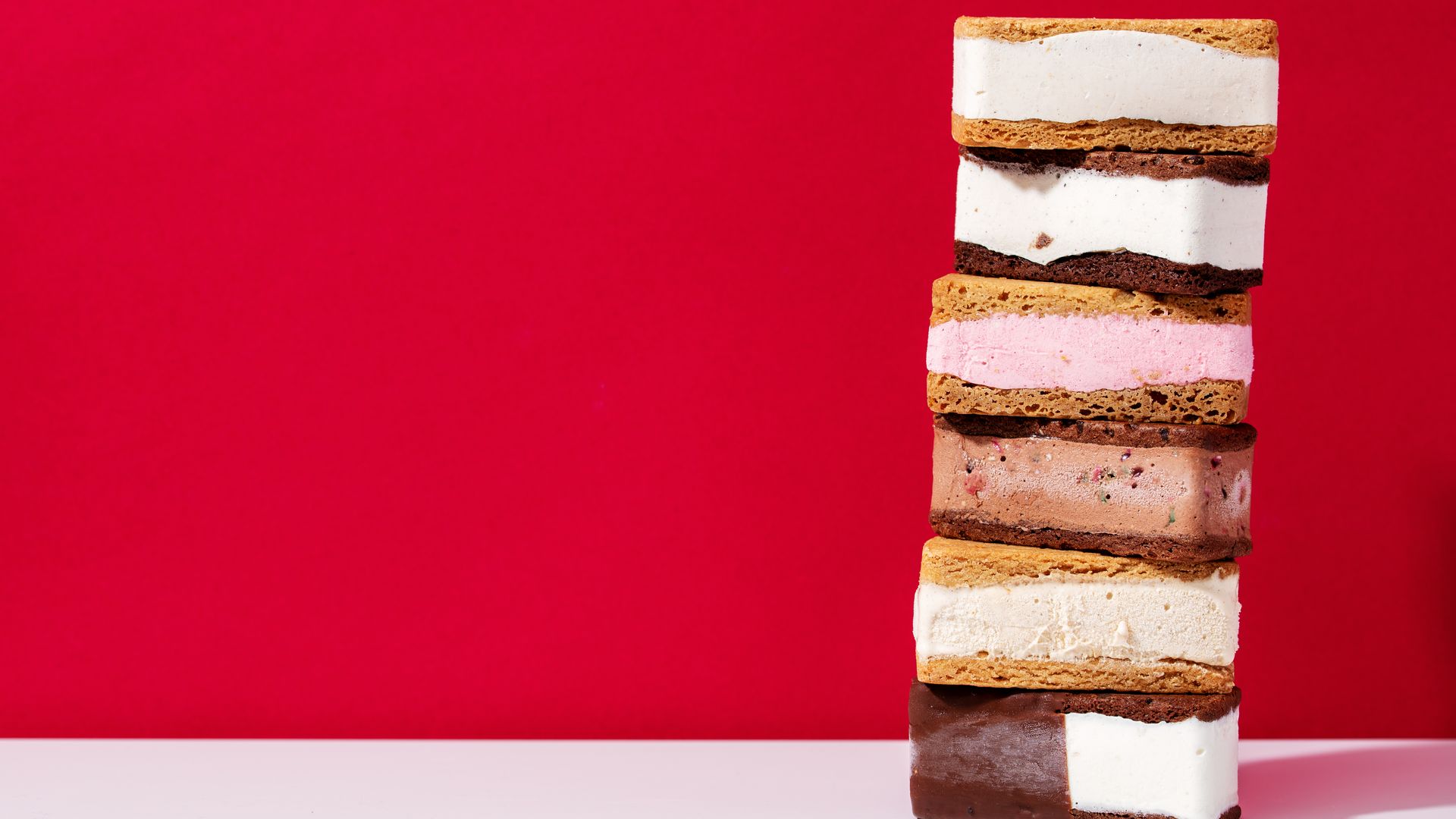 Whole Facebook groups are dedicated to finding them. JetBlue serves them on its London and Paris flights. Sampling one is a trend on TikTok (including in the shower), and they've even landed on an Oprah list.
What's happening: We're talking about Nightingale Ice Cream Sandwiches, Richmond's 7-year-old, homegrown and handmade ice cream sandwiches.
Why it matters: Every part of the frozen treat that's taken the nation by storm — from the cookies, jams and purees to the actual ice cream — is still handcrafted five days a week right here in RVA.
And while the rest of the country scrambles to find one, Richmonders can easily score them at nearly 200 markets and restaurants across town, plus Fresh Market and Walmart.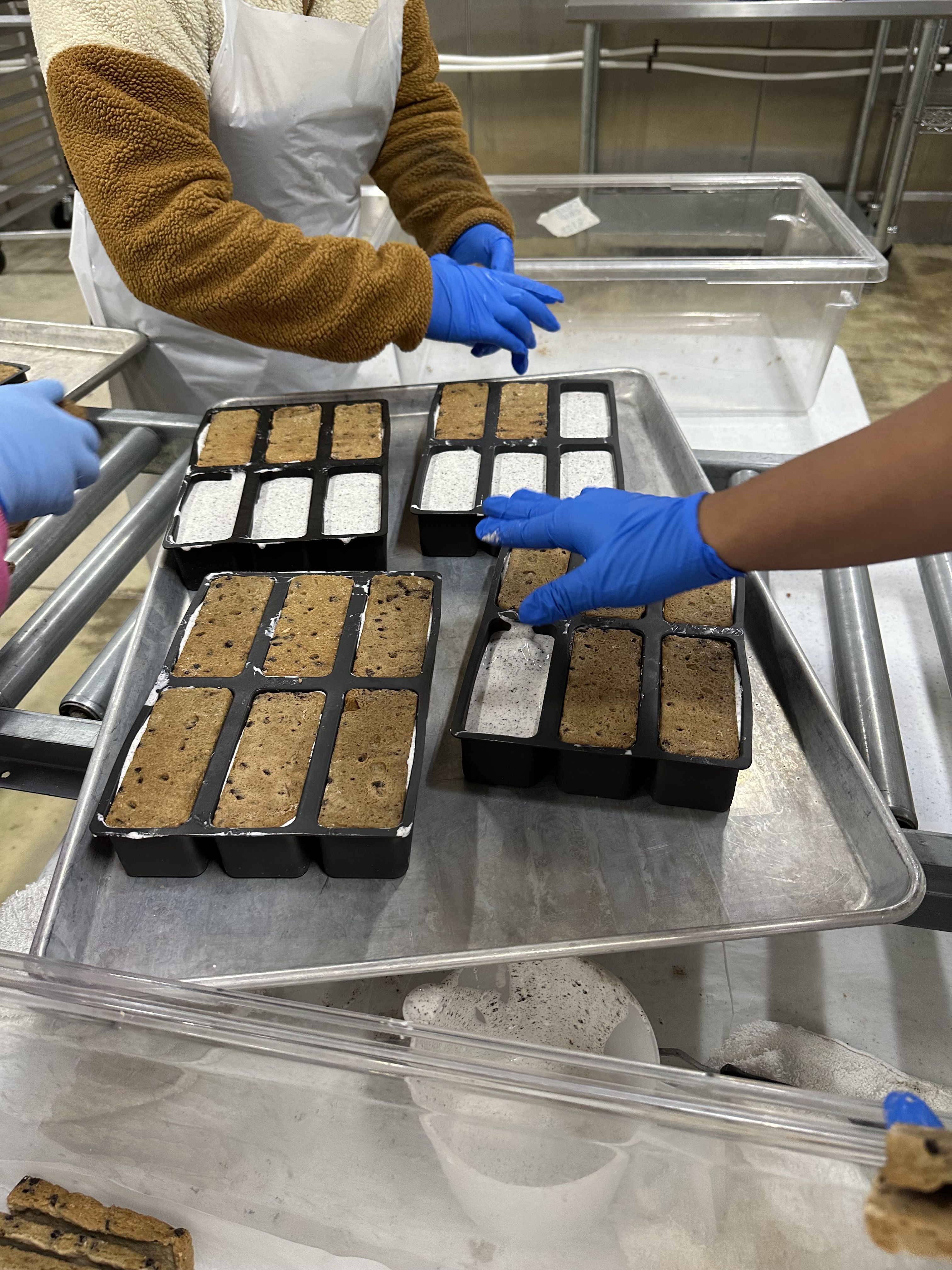 Nightingale's story is a Richmond story.
Richmond — the way locals support small businesses and how small businesses support each other — was instrumental in their success, co-founder Xavier Meers tells Axios.
"We never thought it would be this big," adds CEO and co-founder Hannah Pollack.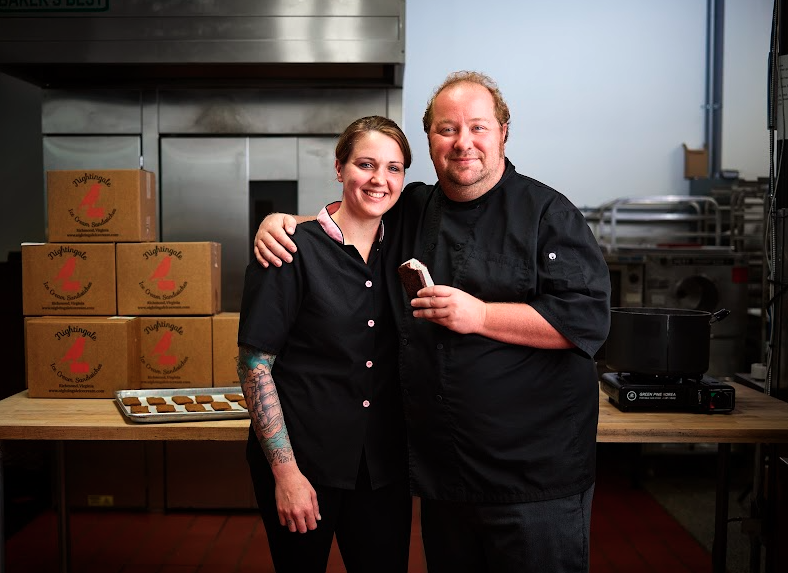 Xavier and Hannah are the husband-and-wife culinary team behind the sandwiches.
The couple met and fell in love in Richmond 14 years ago when Hannah, a Marine-turned culinary student, landed a job as sous chef under Xavier, a Belgian-born and French-trained chef who'd moved to the states to open his first restaurant, Belle Vie in Chesterfield.
But it would be years before Nightingale was born. It was Hannah's creation, a summer menu dessert she dreamed up in 2015 as executive chef at Greenleaf's Pool Room, the name an homage to the wife of the 1930s pool player.
It was a hit, and locals wanted more.
The next year, she started making the ice cream sandwiches at home after her shift, around a 100 sandwiches a week. Xavier would drop deliveries to a handful of customers between shifts at his then-second restaurant, Brux'l Cafe in the Fan.
By the end of 2016, Xavier closed Brux'l, and Hannah left Greenleaf's so they could focus full time on Nightingale, keeping the name as an homage to Greenleaf's.
They had $20 when they made the leap, but were determined to make this work.
"When we created this, we said failure is not an option. We're fighters. Between the two of us, we will make sure it succeed," Xavier says.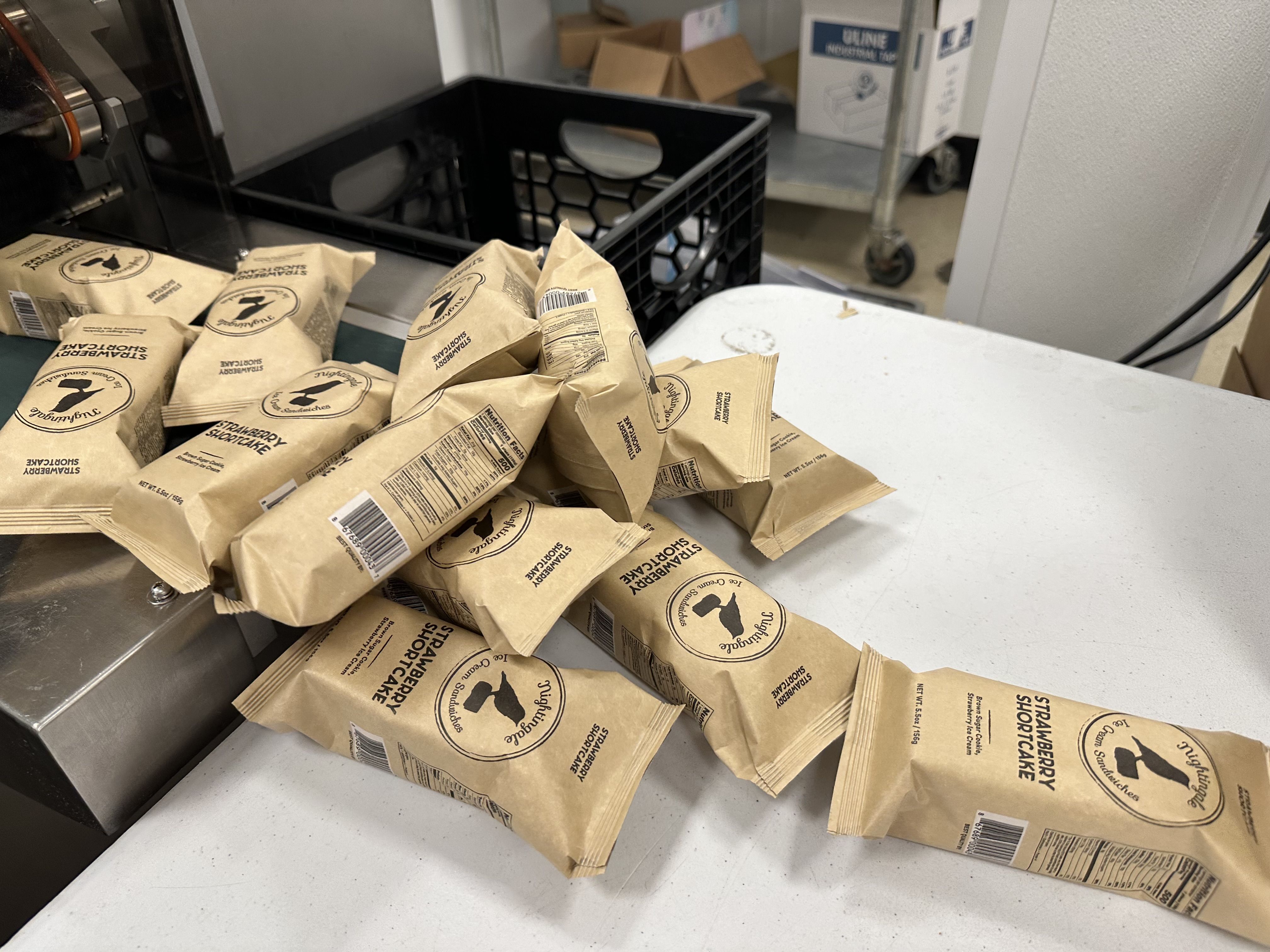 They rented production space, eventually taking a corner of Hatch Kitchen in South Richmond, and 1,200 sandwiches a week became 3,000, then 10,000, then 50,000.
Today, Nightingale and its team of 45 employees make 125,000 ice cream sandwiches a week out of a dedicated 50,000-square-foot building in the Hatch complex.
They're sold up and down the East Coast from Maine to Florida, plus California, Texas, Illinois, Minnesota and Michigan.
Success, measured as no debt and a profitable balance sheet, came in the last year.
They bought a house, a big one, says Xavier. Their babies, a bloodhound named Holly and a chocolate lab named Harley, get to go to doggie day care every day now.
But what matters to them is their team: "We gave a better life to our staff," Xavier says, meaning raises. Plus, one of their earliest employees who worked her way up to manager, bought her first house. They're planning an end-of-season celebration for the team in their families.
What's next: They plan to keep growing, especially so they can create more opportunities for their team. That's their long-term goal, plus maybe opening a dog sanctuary one day.
In the short term, they're thinking of taking a vacation, their first since this all started seven years ago. And a third dog. A basset hound.
💭 Southern bureau chief Michael Graff's thought bubble:
A Charlotte resident, I was skeptical when Karri and Ned told me Nightingale made the best ice cream sandwich, but then again I'd never thought to rank ice cream sandwiches. The New York Times has, though, and after I scrolled through the eight wimpy chocolate-wafer options they recommended, I saw comments full of Richmonders all bowed up about the exclusion of Nightingale.
I must say: After trying one (OK, two), I'm with the mob.
Last week, I purchased The Classic and a strawberry shortcake from Tip Top Market, a neighborhood shop near my house that serves essentials like local beer, frozen pizza, Delta 8 and microwavable mac-n-cheese — and the person who checks you out is always like, "Gonna be a good night!"
Assessment: Nightingale is more "ice cream cookie" than ice cream sandwich, given the brown sugar cookie bookends, but let's not split milk. They're the best I've had. And they fulfill dessert's most important mission: They make a good night even better.
More Richmond stories
No stories could be found
Get a free daily digest of the most important news in your backyard with Axios Richmond.