Richmond threatens 21 homeowners with tax auctions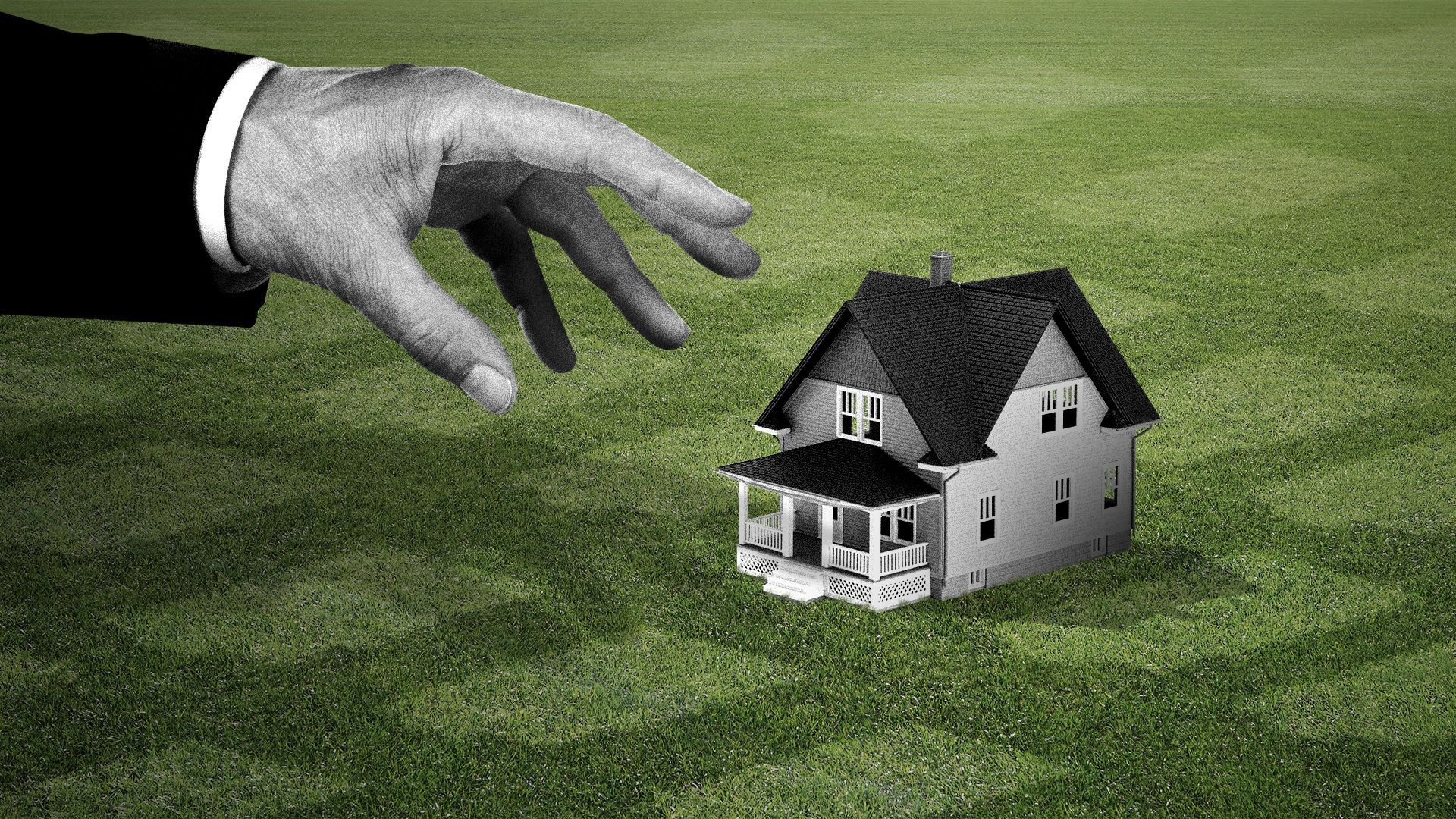 The city of Richmond recently warned 21 residents that they could lose their homes if they don't catch up on past-due real estate tax bills.
What's happening: The notices, published at the end of last month in two local newspapers, mark the end of what had been an informal policy in the city of not targeting owner-occupied homes for delinquent tax auctions.
The legal process allows local governments to seize and sell properties to collect back taxes.
Why it matters: The shift comes amid successive spikes in real estate assessments, which for years have prompted concerns that longtime residents would be forced from their homes by rising tax bills.
The average tax bill in Richmond in 2018 was $2,964, and in 2023 it is $3,888.
What they're saying: City administrators stressed that no actual auctions have been scheduled yet and that they hope to avoid getting to that point.
They said the city's goal is to get residents to enter payment plans and catch up on their back taxes.
"What we are doing is trying to make sure that households know that this is a serious issue and that we need them to come and work with us on getting caught up with their taxes," the city's chief administrative officer, Lincoln Saunders, told Axios.
The other side: Axios interviewed four homeowners facing the threat of auction, all of whom are senior citizens who said their only source of income is Social Security.
One 70-year-old South Richmond resident told Axios the city's finance department said she would need to cover more than $20,000 in back taxes over the course of two years, beginning with a $3,145 down payment due this month.
She says she's looking into obtaining a loan and getting a job to afford the $800 monthly payments.
"I got behind because it was difficult to make ends meet," said the resident, who spoke on the condition that she not be named publicly discussing her financial difficulties. "If I could just keep the lights on and food on the table, I felt like I was doing good."
Of note: Under state law, the city could have offered her a payment plan up to six years.
Asked why the homeowner wasn't offered longer to repay, Saunders, the city's chief administrator, told Axios it's up to individuals to negotiate for a plan that works for them.
"They need to tell us that that's not affordable and to work with us from there," Saunders said, noting that 200 households have signed up since the city introduced the program last year.
All of the residents interviewed by Axios would qualify for tax relief through a city program for older and disabled residents, but residents are not allowed to join unless they are caught up on their bills.
One resident told Axios she initially fell behind because she mistakenly believed that residents were automatically enrolled at age 65.
The big picture: The city ramped up its tax auction program in 2017 as part of an effort to clear what was then a growing backlog of delinquent tax accounts.
But until now, the program has primarily been used to address blighted and vacant properties.
City administrators noted an audit conducted in 2021 criticized the practice of informally exempting owner-occupied homes from potential tax sales, arguing it could be perceived as unfair to other property owners.
The review found that 134 owner-occupied properties had been delinquent for five or more years as of September 2020, owing a total of $2.2 million in back taxes.
What's next: The property owners have four days left to reach an agreement with the city, per a legal notice published in the Times-Dispatch and Free Press on July 27 that set a 30-day deadline before "proceedings will be commenced … to sell the parcels."
Yes, but: Threatening language aside, even if the city continues to pursue the sales, it would be months before any auctions can take place under the process set out in state code.
More Richmond stories
No stories could be found
Get a free daily digest of the most important news in your backyard with Axios Richmond.