How Royal Farms fits into the Sheetz-Wawa war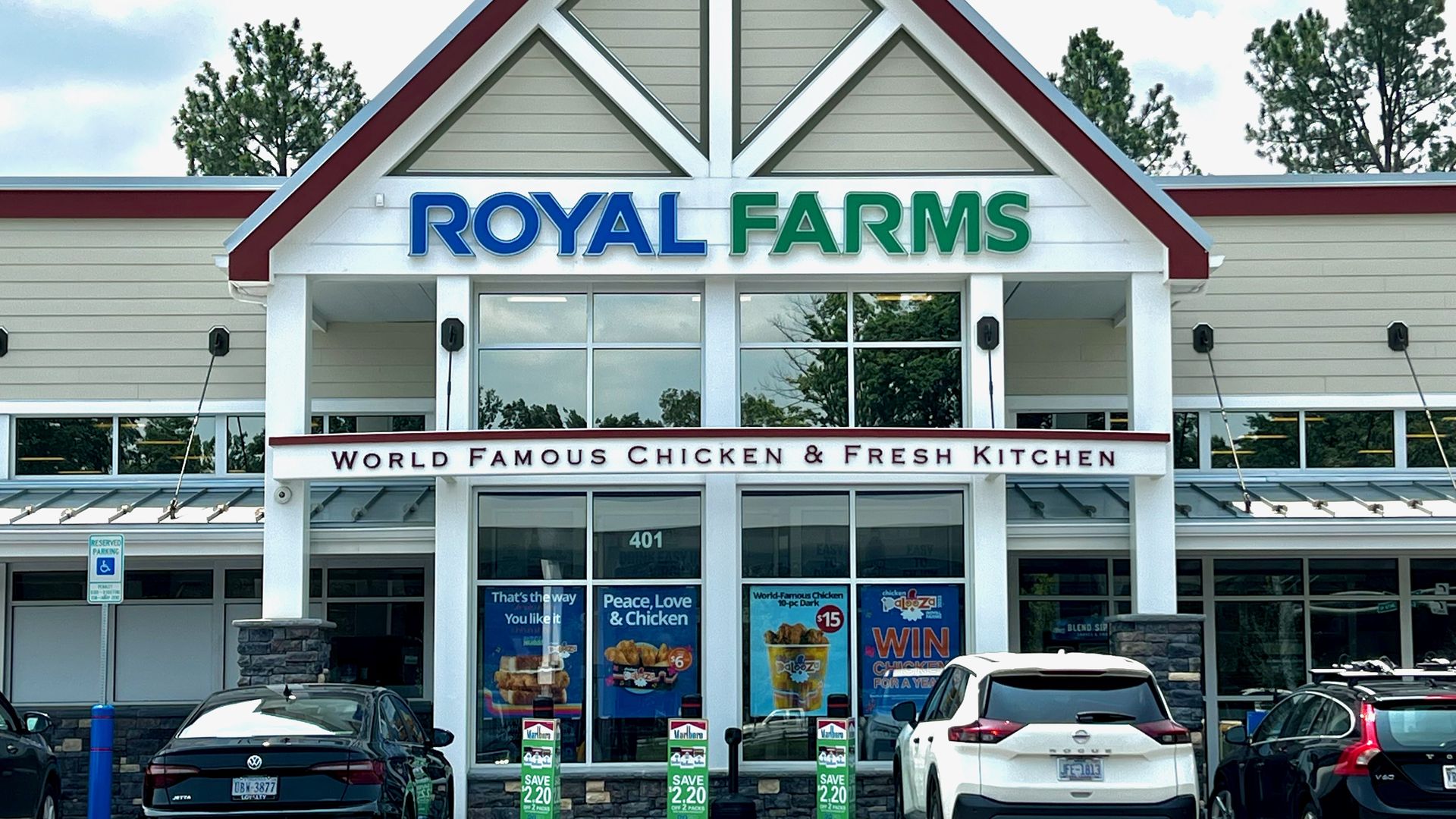 👋 Ned here, recovering from three straight days of eating lunch exclusively at gas stations.
What's happening: Royal Farms, a Maryland-based convenience chain best known for its fried chicken, is making a push into Richmond.
Why it matters: These are big convenience stores very much in the vein of Sheetz and Wawa — enterprises that stir passion, loyalty and fierce debate over which is best.
So I was curious, how does the food at Royal Farms slot in against the OGs?
To find out, I ate at all three this week.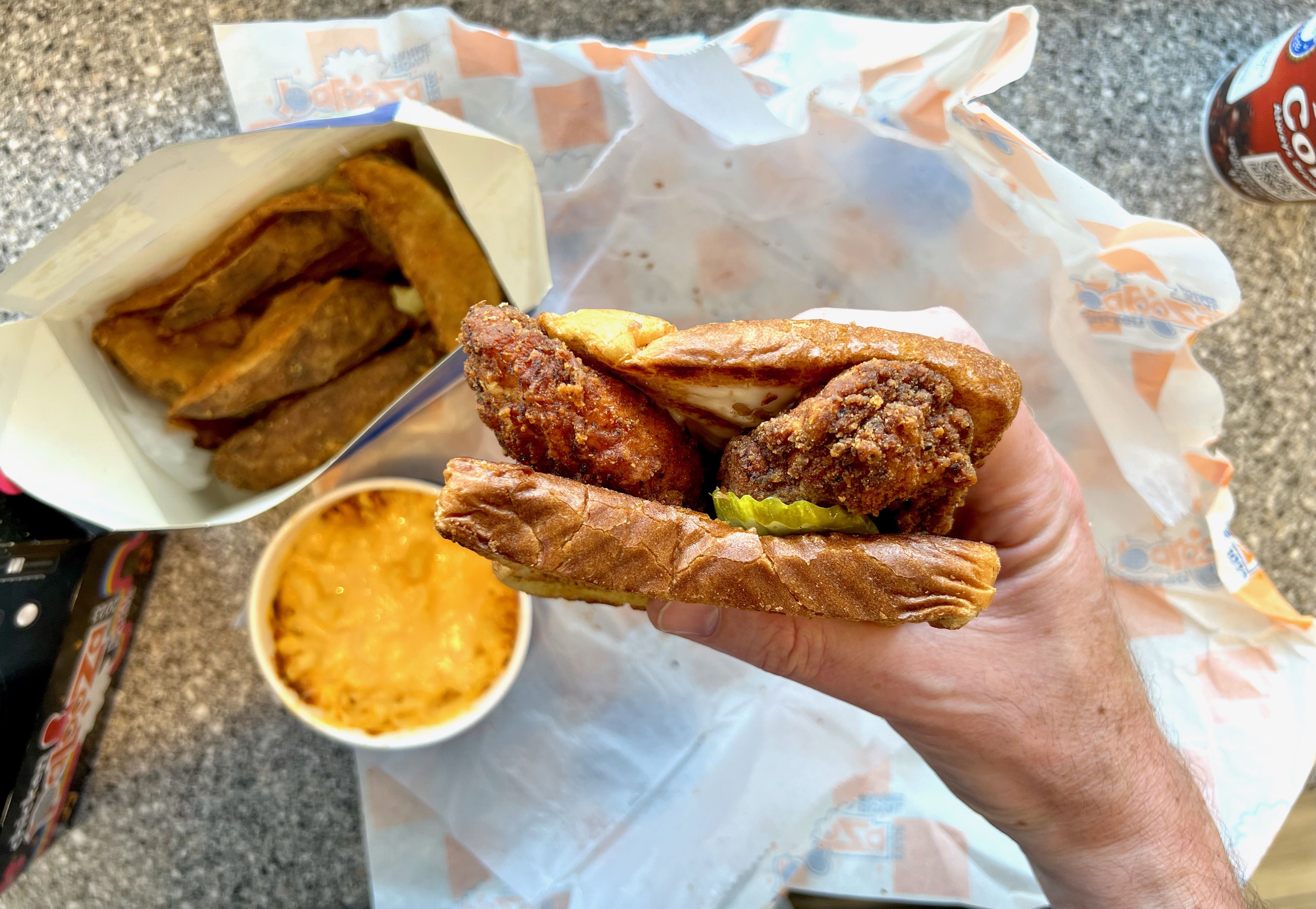 Royal Farms already has a store in Colonial Heights, so I made the trek south.
I got a spicy chicken tender sandwich on Texas Toast ($6.99). It was pretty much exactly as advertised: quite spicy, fairly tender and huge (like Texas?).
Overall, the quality of the chicken is a clear step up from anything I've ever gotten at a grocery store, but maybe not quite as good as chains like Lee's and Popeyes.
Sides are a different story. For fries, they do potato wedges, which are a lot of potato and not a lot of crisp. And the mac and cheese had an off flavor I couldn't place.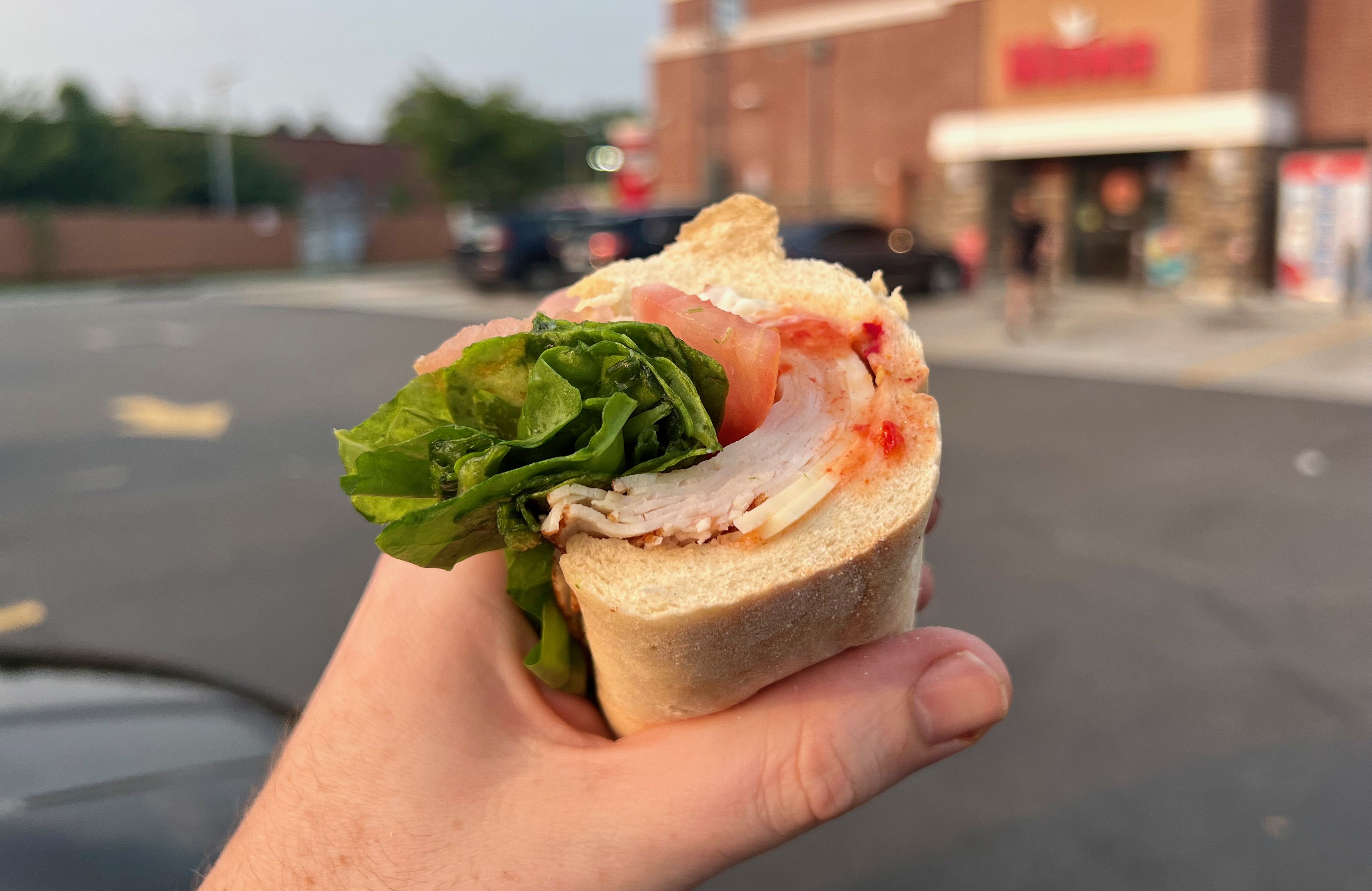 Wawa's my typical go-to.
I went for the spicy turkey hoagie ($5.89). It was fine and easily cleared my most basic bar for gas station food: I did not feel gross eating it, and, unlike the fried chicken, left with no worries about falling into a midday food coma.
But being so mild has its drawbacks: It was kind of dry, and I could see the spicy sauce but could not taste any spicy flavor.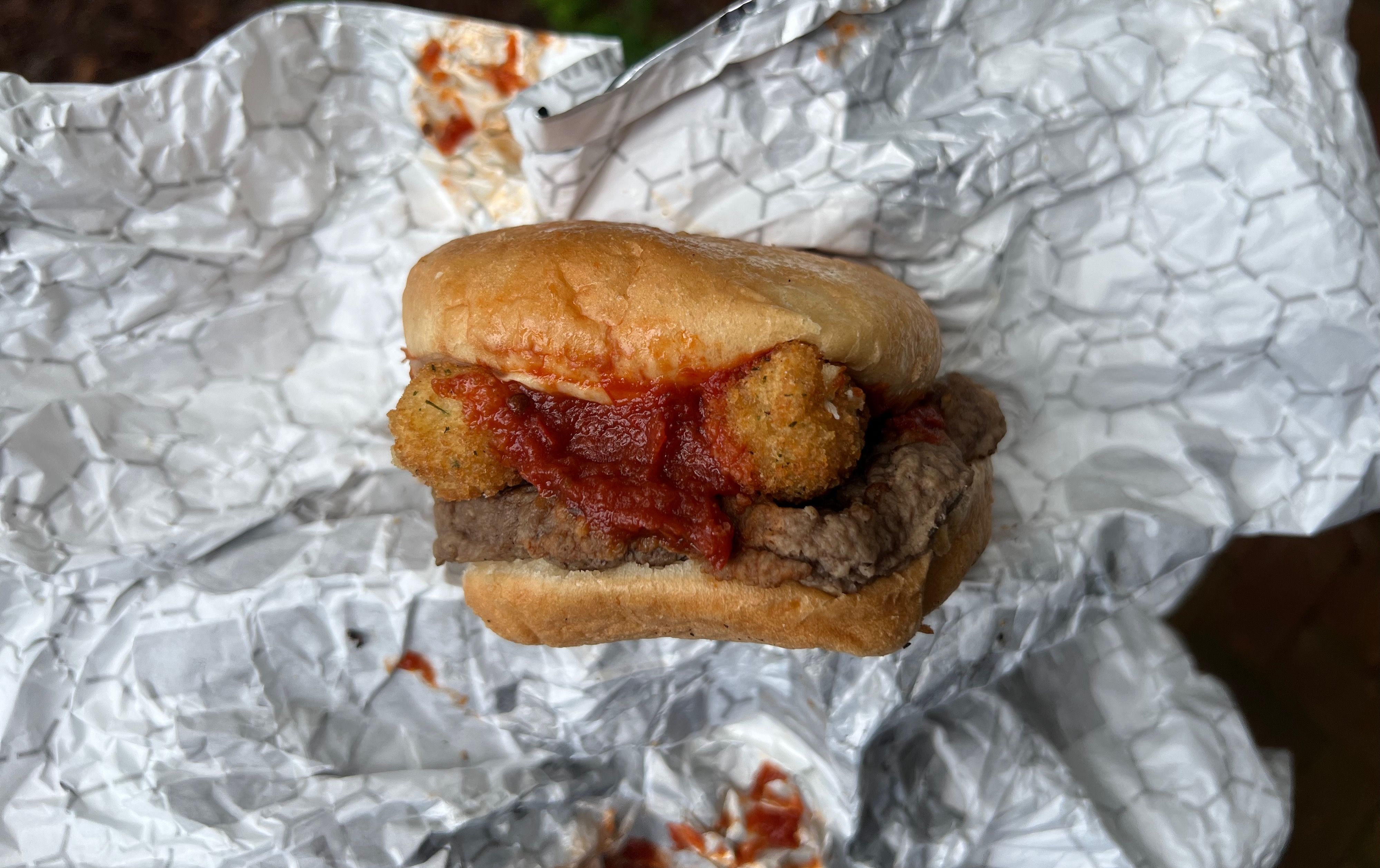 Sheetz's food has always made me a little uncomfortable. The menu's vibe is like Wawa on meth — doing a lot of things, none of them quite right.
My visit this week did not change my view. I let the prompts on the ordering screen sell me on a special that consists of a hamburger topped with three mozzarella sticks and marinara sauce ($6.99).
To be honest, it tasted better than it sounds, but was still easily the worst meal of the week.
That said, the curly fries were legit and super crispy.
The bottom line: I'd marry Wawa, date Royal Farms and ghost Sheetz.
More Richmond stories
No stories could be found
Get a free daily digest of the most important news in your backyard with Axios Richmond.