Ranking the food at the Diamond ballpark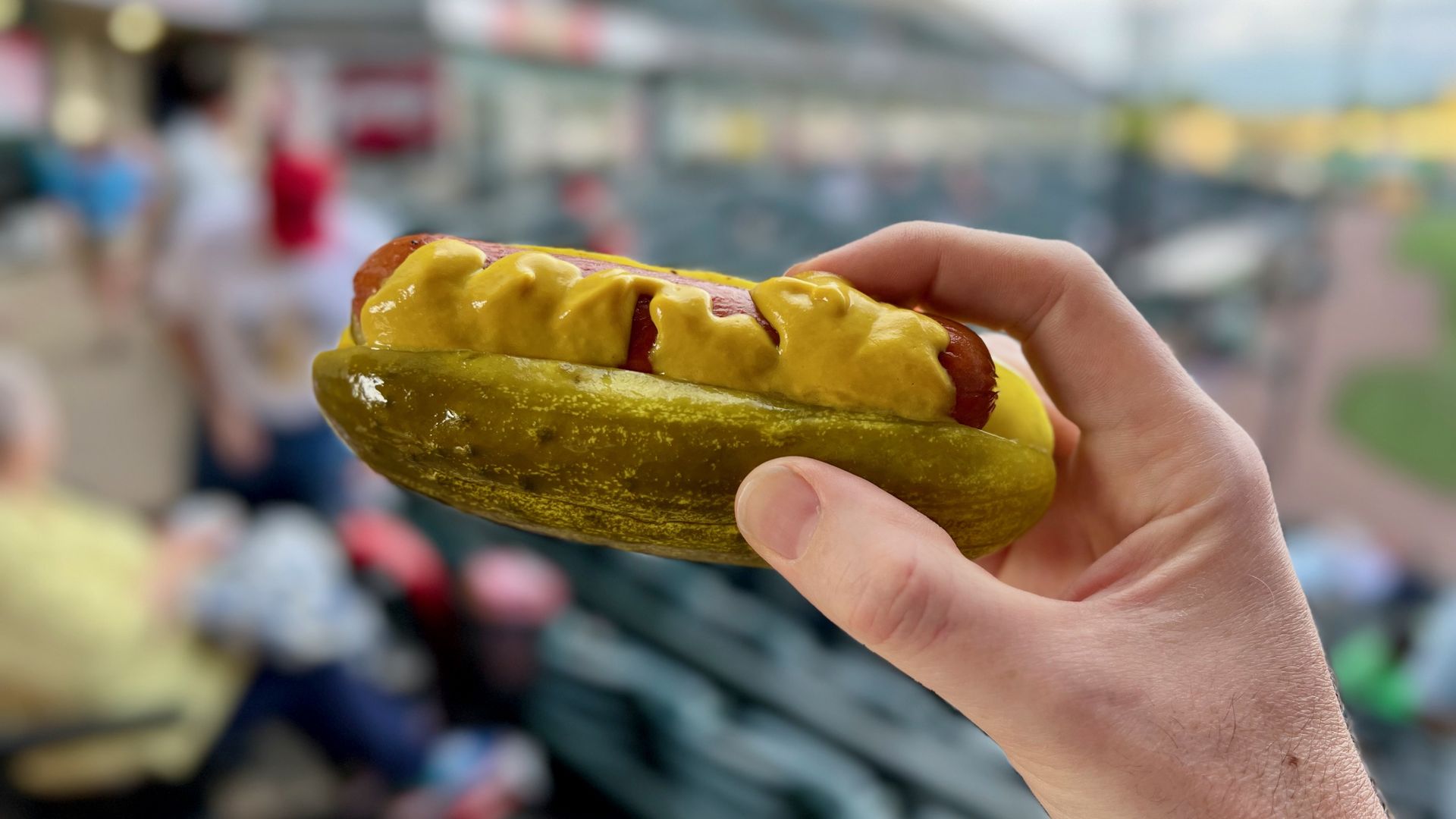 👋 Ned here, increasingly concerned about my sodium intake.
What's happening: I hit the Diamond last week to check out the latest and greatest from the Richmond Flying Squirrels' concessions stand.
Why it matters: The team, in all the wisdom afforded to it by a Minor League Baseball charter, has begun selling hot dogs served on a pickle instead of a bun.
They call it the Dilldog.
Here's my ranking of the three novelty concessions I tried.
🌭 Third place: The dilldog ($5).
It tastes exactly like it looks. That said, hot dogs and kosher dills go together better than I expected. And the team's pickle etiquette is excellent: These are crisp, not rubbery.
The problem for me was the sheer volume of pickle I was faced with consuming. Hot dogs are salty. Pickles are very salty. Eating both of those things at once left me instantly dehydrated.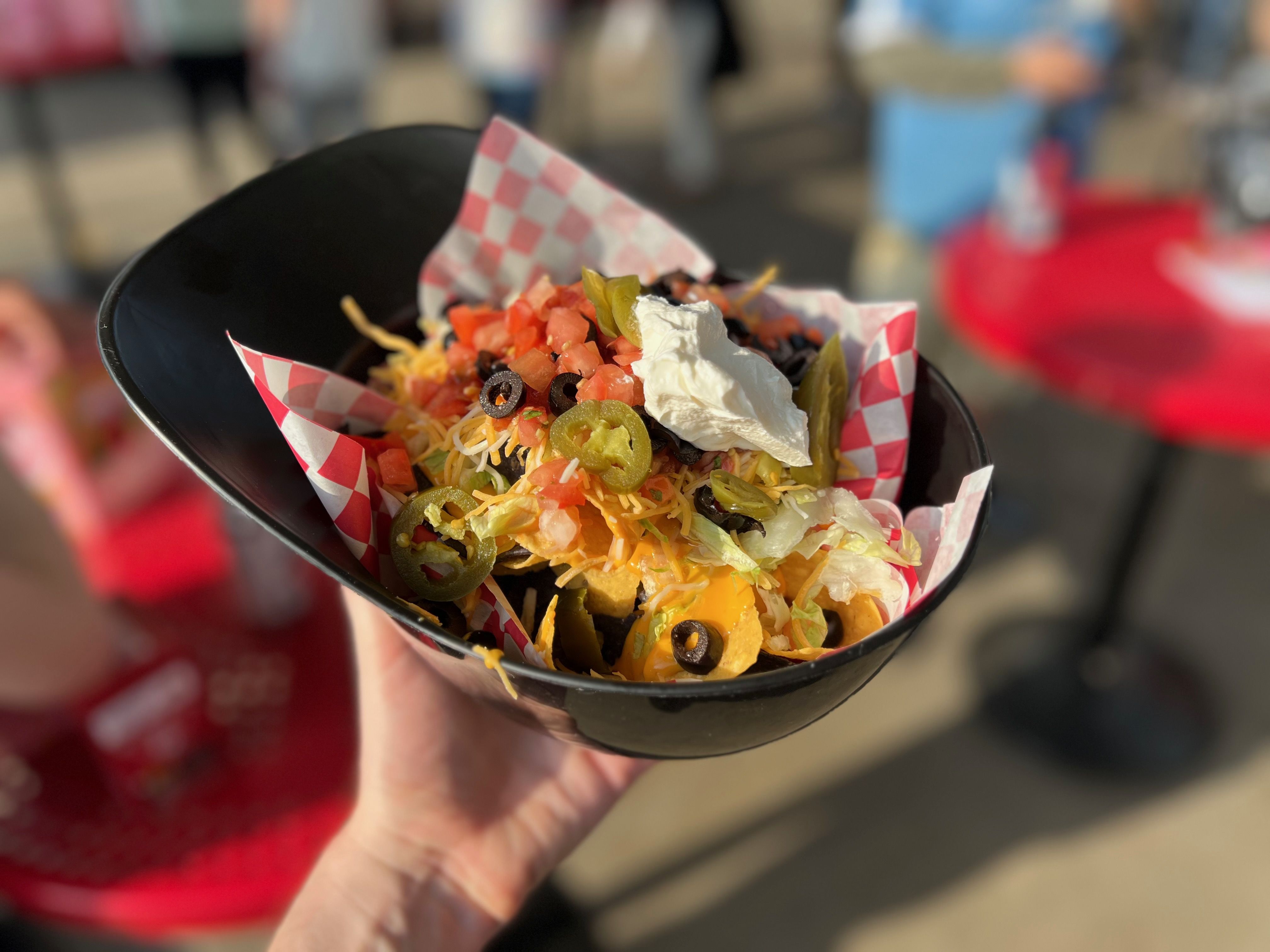 🌮 Second place: Souvenir helmet nachos ($12).
This is the centerpiece of the Squirrels' new taco stand concession.
I have zero complaints. It's a lot of chips and comes with a lot of topping options. The end result is very close to regular food you might encounter in a restaurant.
Bonus: The souvenir batting helmet is large enough that it looked like it would actually fit on my head, which is nice. (I couldn't check because of all the nacho cheese in it.)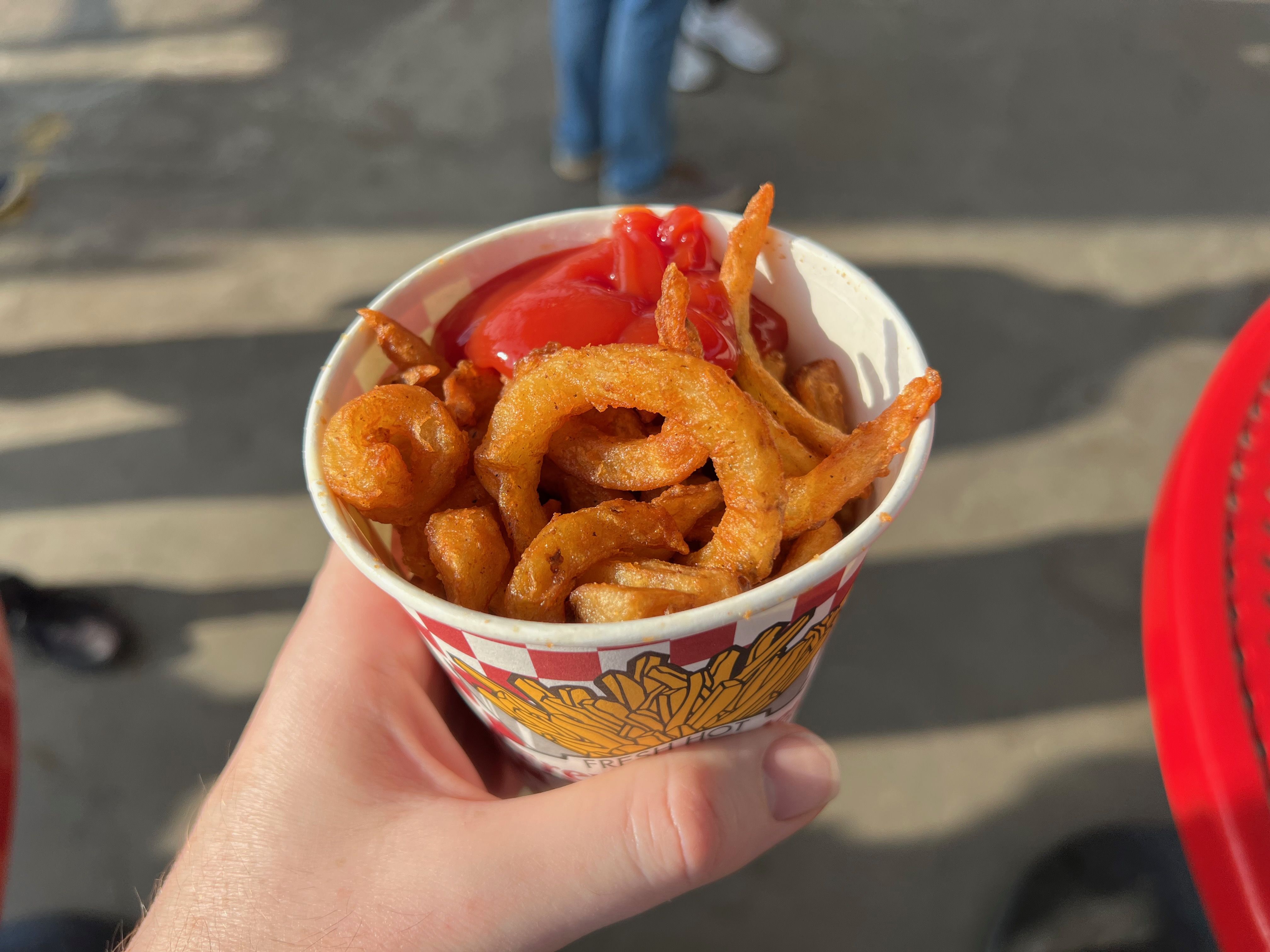 🍟 First place: Squirrely fries ($4).
OK, the only novelty here is how dedicated the Squirrels are to calling their curly fries squirrly fries. But maybe that's a good thing.
They're super seasoned, often crispy and, most importantly, no actual squirrel is involved.
I'm 90% sure (but have yet to conduct a side-by-side taste test) that these are the same curly fries Arby's sells.
🍺 Worth noting: I'm always amazed that, ounce-for-ounce, the Squirrels sell local craft beer cheaper than you can get it at the actual brewery.
Thank you, Squirrels, for not price gouging.
The bottom line: The Squirrels are back in town Tuesday, with games basically every day through June 11.
More Richmond stories
No stories could be found
Get a free daily digest of the most important news in your backyard with Axios Richmond.