General Assembly primary season begins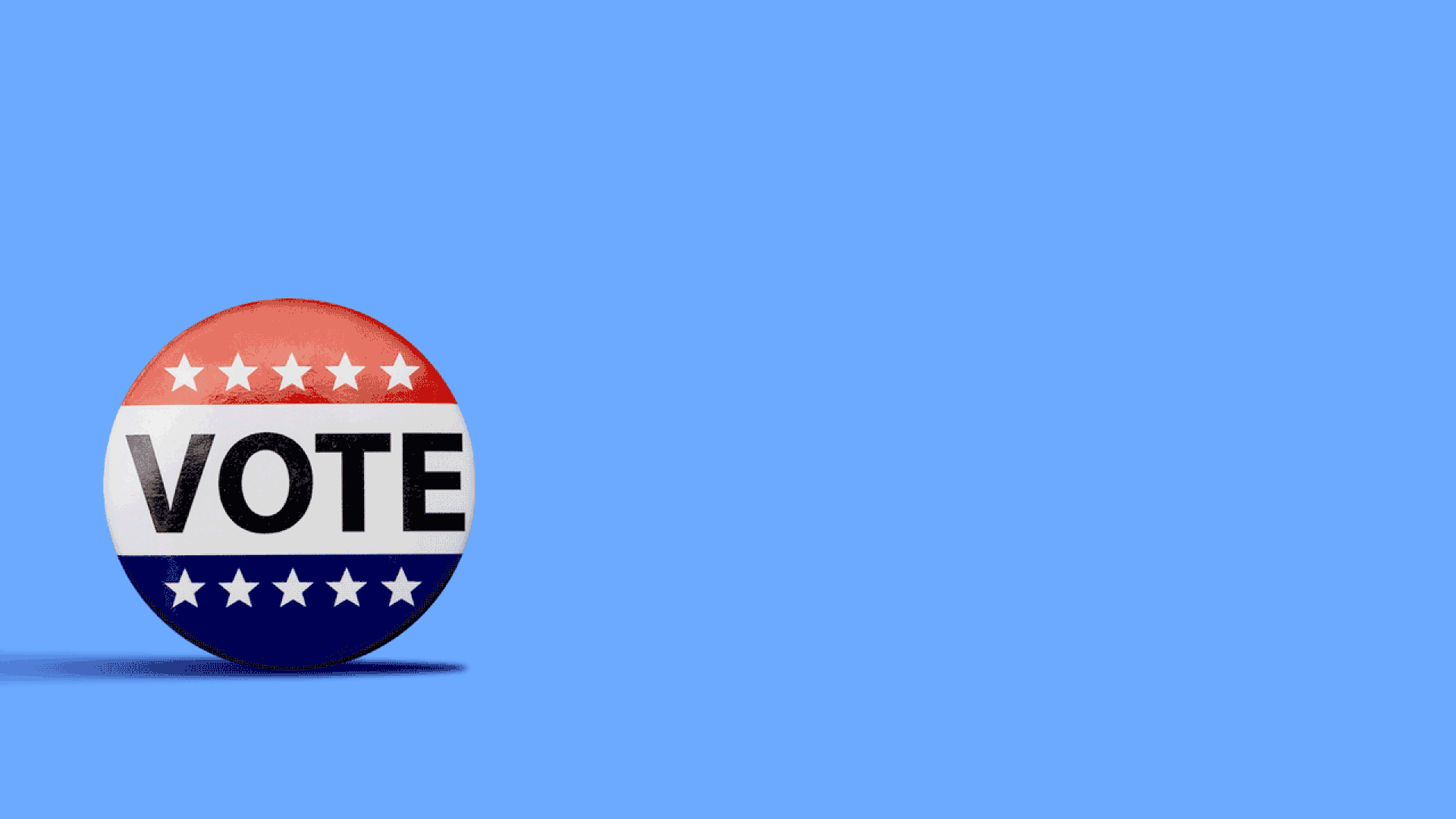 Early voting has already begun in a slew of hotly contested General Assembly primaries this year.
Why it matters: With all new legislative districts in place, no incumbent is safe.
By the numbers: 14 sitting state lawmakers face primary challenges.
And, in two districts, it's incumbent vs. incumbent.
Here are some of the races we're keeping an eye on.
Morrissey vs. Aird: This Petersburg-centered Senate race is already drawing outsized attention for its potential implications on the abortion debate.
Former Democratic Del. Lashrecse Aird is a progressive challenging Sen. Joe Morrissey, an anti-abortion Democrat. Aird has so far matched Morrissey in fundraising and has the backing of virtually every pro-abortion rights group in the state.
The race comes as Morrissey's personal life has fallen under renewed scrutiny after a legal battle with his estranged wife.
It's led to some awkward interactions with voters, like this viral TikTok in which a Petersburg man stands next to a smiling Morrissey while slamming the candidate for his 2014 conviction for contributing to the delinquency of a minor.
Chase vs. everyone (basically): Sen. Amanda Chase, a Chesterfield Republican on the fringe of her party, is facing challenges from party activist Tina Ramirez and former Sen. Glen Sturtevant.
Among the dynamics that make this race interesting: Sturtevant, who once served on the city school board and was elected to the Senate as a moderate, has tacked hard to the right now that he's campaigning in a more conservative district.
Spruill vs. Lucas: This is one of the two aforementioned races pitting two incumbents —Democratic Sens. Louise Lucas and Lionel Spruill — against each other after they were drawn into the same district.
In most other pairings, someone either moved or retired. In this case, neither blinked.
Privately, some lawmakers blame Lucas for not moving into an open district that had more overlap with her own.
Publicly, things are getting testy. Lucas recently lashed out at her Democratic colleagues in the Senate for attending a fundraiser with Spruill, arguing they were trying to prevent the re-election of a Black woman in line to chair the powerful Senate Finance Committee. (Spruill is also Black, but not as senior.)
👀 Also interesting:
Sen. Creigh Deeds, one of the last moderate rural Democrats standing, is facing a challenge from Charlottesville Del. Sally Hudson, a staunch progressive
Henrico Del. Delores McQuinn is being challenged by a political newcomer Terrence Lavell Walker, who so far has outraised her by nearly $100,000, per VPAP.
Newly minted Sen. Lamont Bagby faces a challenge from Katie Gooch, a local pastor, in a race that tests the limits of what incumbency even means. (Bagby has so far just served just one day in the Senate representing a district that doesn't share the same name or boundaries as the map now in play.)
And in Southwest, the final incumbent vs. incumbent matchup is playing out between two Trump-boosting GOP incumbents in a messy race that one commentator described as "like two apex predators both trying to occupy the same ecological niche: King Kong vs. Godzilla."
More Richmond stories
No stories could be found
Get a free daily digest of the most important news in your backyard with Axios Richmond.