Outdated software is costing Richmond millions, per new meals tax audit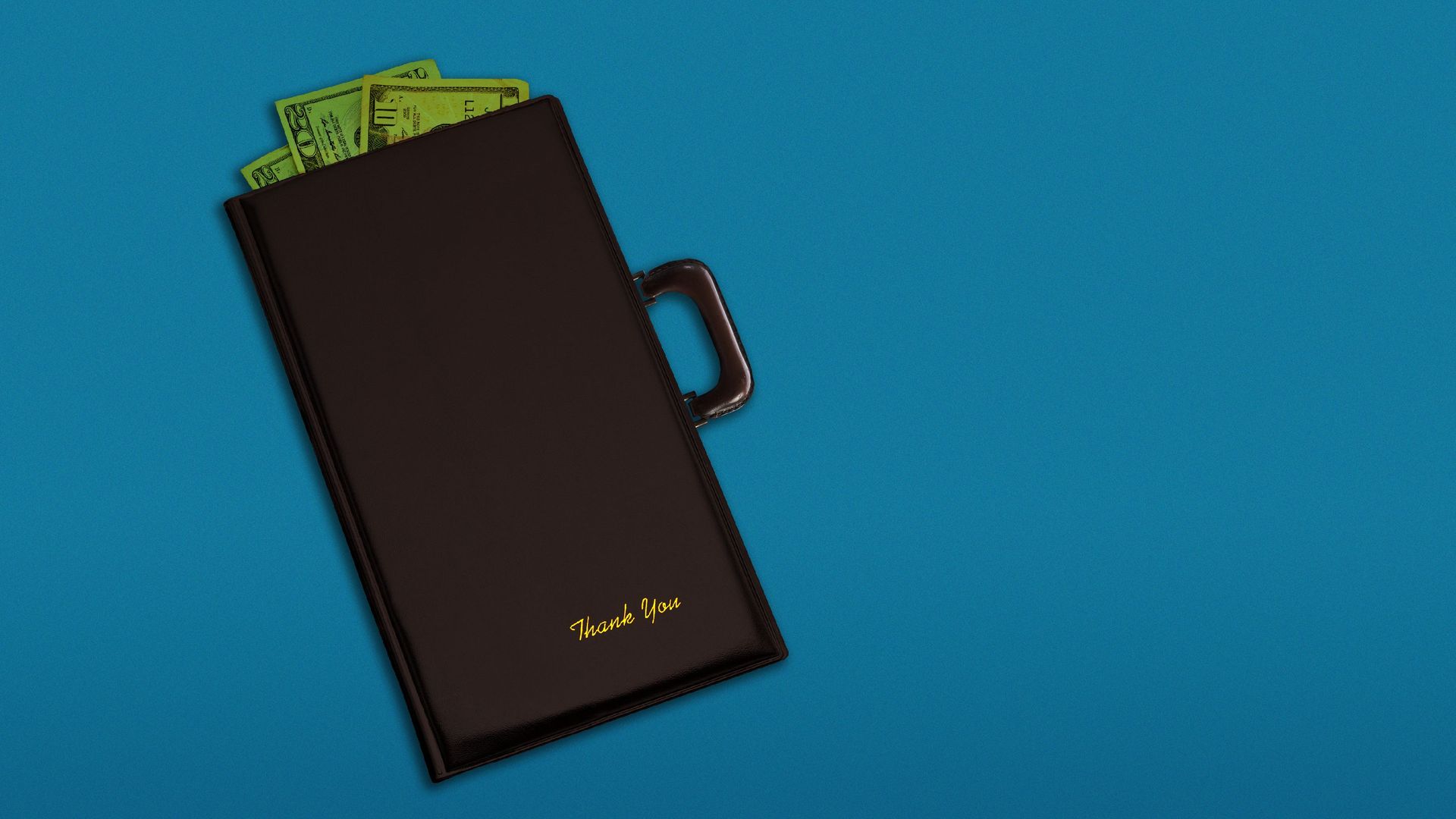 The city of Richmond is losing millions of dollars in meals tax revenue because of understaffing, outdated business directories and limited software, per a new audit.
Why it matters: The additional 7.5% tax on prepared food and drinks that customers pay at city businesses, like restaurants and breweries, helps fund city services — and 1.5% of it specifically goes to city school improvements.
Plus, many of the business owners who collect and pay out meals tax like a monthly bill tend to view it as such — and argue that the city frequently processes these payments late, which can result in thousands of dollars in fees.
What's happening: The finance department has failed to send out assessment bills to a few hundred businesses that didn't pay meals tax for one or more months in the last fiscal year or during the pandemic leaving millions in potential revenue uncharged, per the audit out Friday.
Meanwhile, at least a few dozen businesses that are open and actively selling prepared food are listed as closed or not tracked at all by the finance department, leaving another million or so on the table.
Many others are long-since closed but are listed as open and racking up fees in the system.
Plus, the city is still using a software program that a 2018 audit found needed to be replaced because it is so limited it requires staff to manually calculate some bills.
And the department that processes the tax payments is understaffed, as it was in the 2018 audit.
The audit didn't cover timely processing — the chief complaint of local restaurant owners — but it did look at how local businesses are informed when they have an outstanding balance — something local operators and even city council members have been requesting for years.
The good news: The city started sending out delinquent meals tax notices in July — and in six months sent out 1,500 letters to 491 businesses.
The bad news: Those notices arrived with out-of-date information because the city is still using the aforementioned software — and the notices triggered a flood of calls to the understaffed finance department who then had to manually calculate the correct balance.
What's next: The finance department agreed with most of the auditor's findings and said it's working on the issues, especially staffing, per the report.
"The Finance Department has become more adept in creating pipelines into the department to fill open positions through the use of contract/staff augmentation," the department added.
More Richmond stories
No stories could be found
Get a free daily digest of the most important news in your backyard with Axios Richmond.