Restaurants that built Richmond: Kuba Kuba turns 25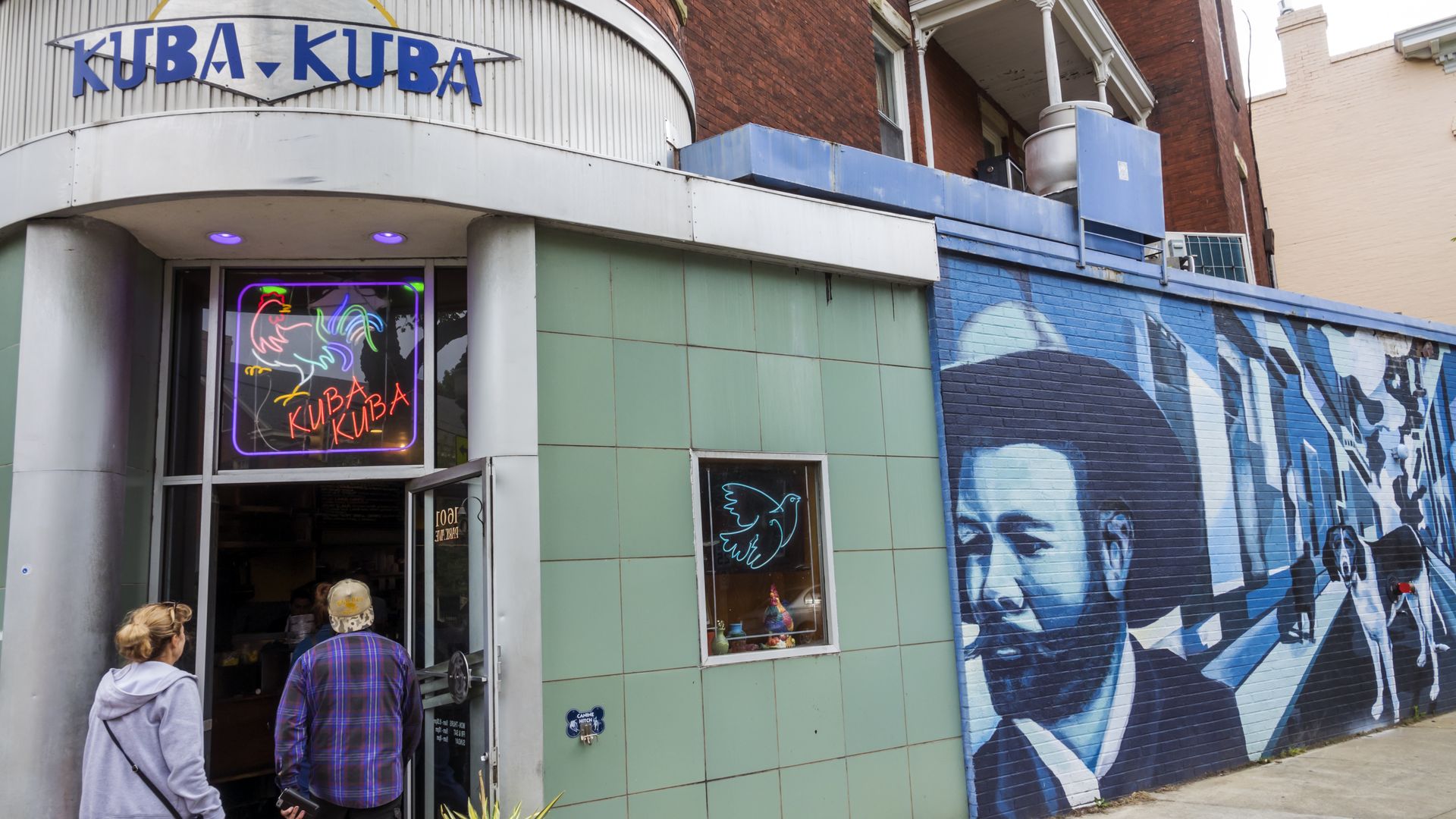 If you sit outside Kuba Kuba in the Fan long enough, it starts to feel like you'll see every notable personality in Richmond pass by.
It might be the draw of the restaurant's celebrated Cuban fare, served up daily for breakfast, lunch and dinner.
But more likely it's the gravitational pull of Kuba co-owner Manny Mendez, who can be found most mornings sitting in front of his restaurant greeting customers and friends, as he has for the past two decades.
"This is my living room," Mendez told Axios.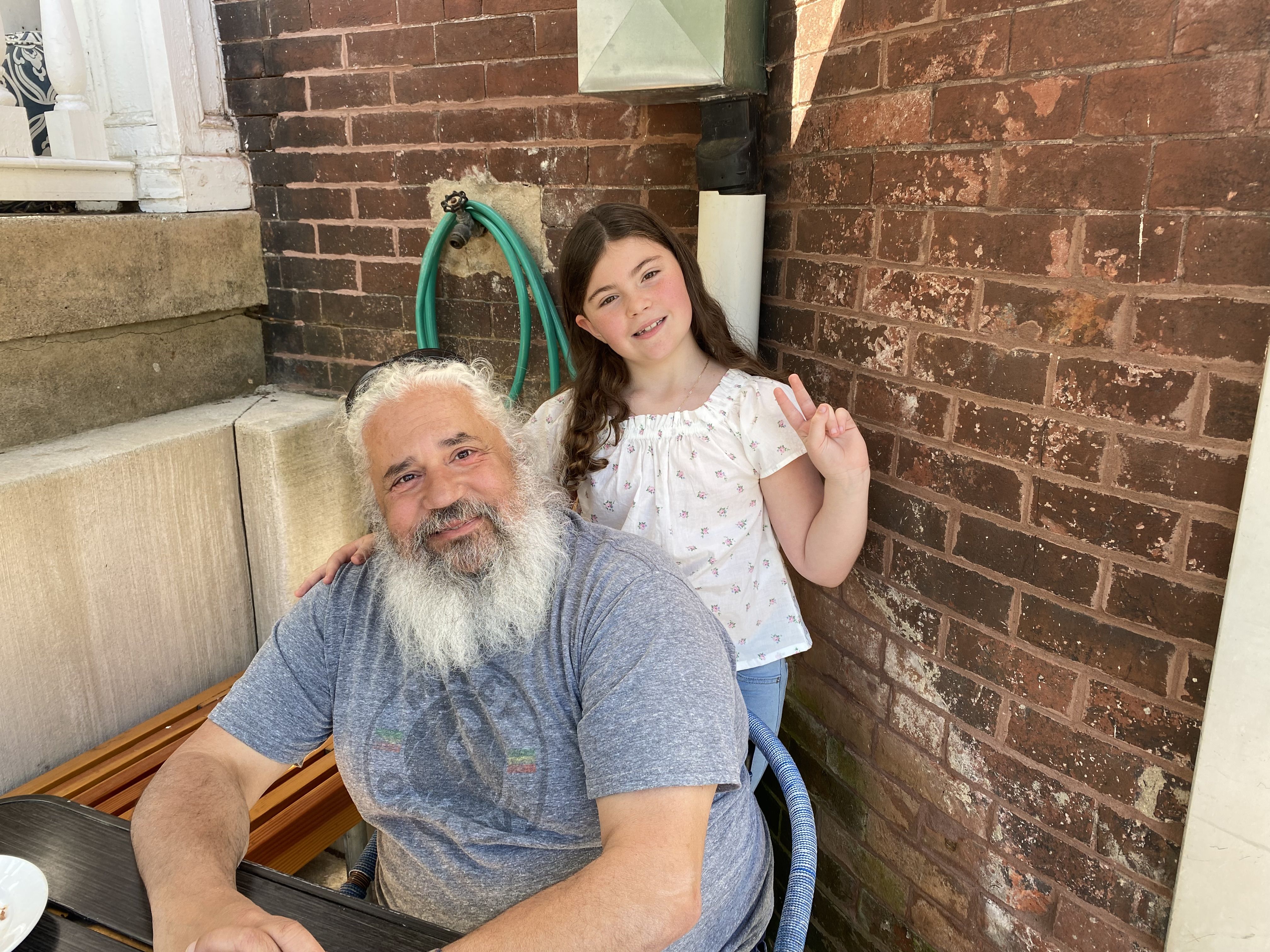 Driving the news: Kuba Kuba celebrated 25 years last week and in that time has become a neighborhood staple.
Credit for that success belongs entirely to Mendez, Charlie Diradour, Richmond developer and Kuba Kuba landlord, told Axios. "Everyone loves Manny."
Why it matters: Restaurants helped build the cultural soul of this city and one surviving and thriving for 25 years is worth celebrating.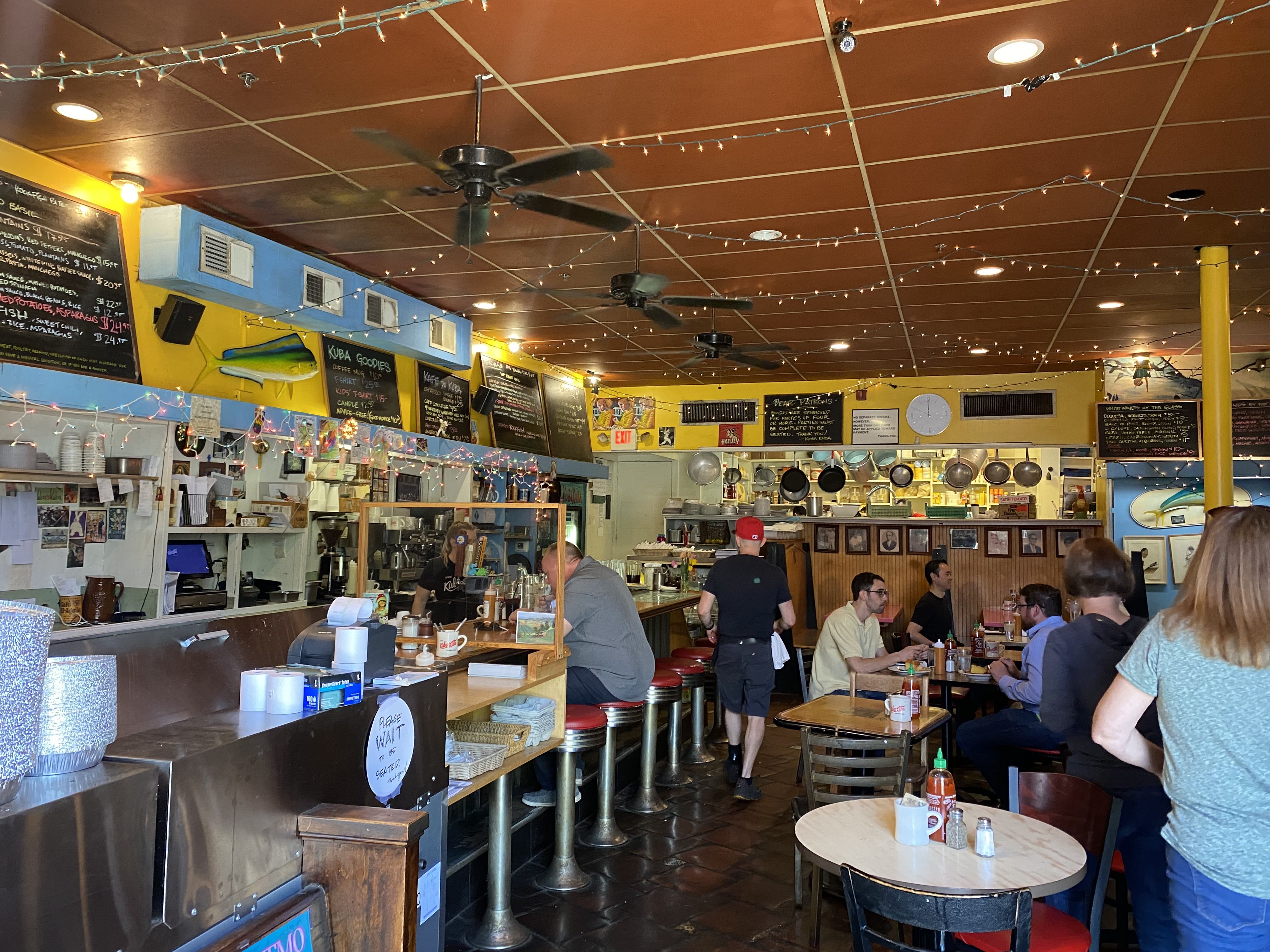 In a city that feels like it's constantly changing, Kuba Kuba is much as it was when it opened in 1998.
The menu is mostly the same, with the Cuban sandwich, a top lunch seller; paella four ways at dinner; Huevos Rancheros for breakfast or lunch; and black beans and rice, plantains and Cuban coffee any time of day.
"I try to change the menu," Mendez said, but customers balk at the changes. "I've been trying to take off the salmon and risotto for 15 years."
Mendez's mom, now 83, makes the tres leches cake, as she has for 25 years.
And nearly half of the 38-person staff has been there since the beginning, including many members of local salsa band, Bio Ritmo, who Mendez knows from his mid-90s days co-owning Moondance Saloon in Shockoe Bottom.
"I've only been here 20 years," Bob Miller, Bio Ritmo trumpet player, told Axios.
What they're saying: "It's been hot since day one," according to local artist Andras Bality and Mendez's childhood friend.
In 1998, Kuba Kuba brought to the corner of Park and Lombardy an all-day menu of Cuban fare, a laid-back vibe, and Mendez's collection of childhood friends, local musicians and artists.
Those include co-owner Johnny Giavos; Ed Trask, who did the restaurant's interior and exterior murals; and sculptor Tom Chenoweth, who created the restaurant's bike rack and patio railing. The patio was added in 2020, a den for Mendez's living room.
But the restaurant almost didn't survive its first year.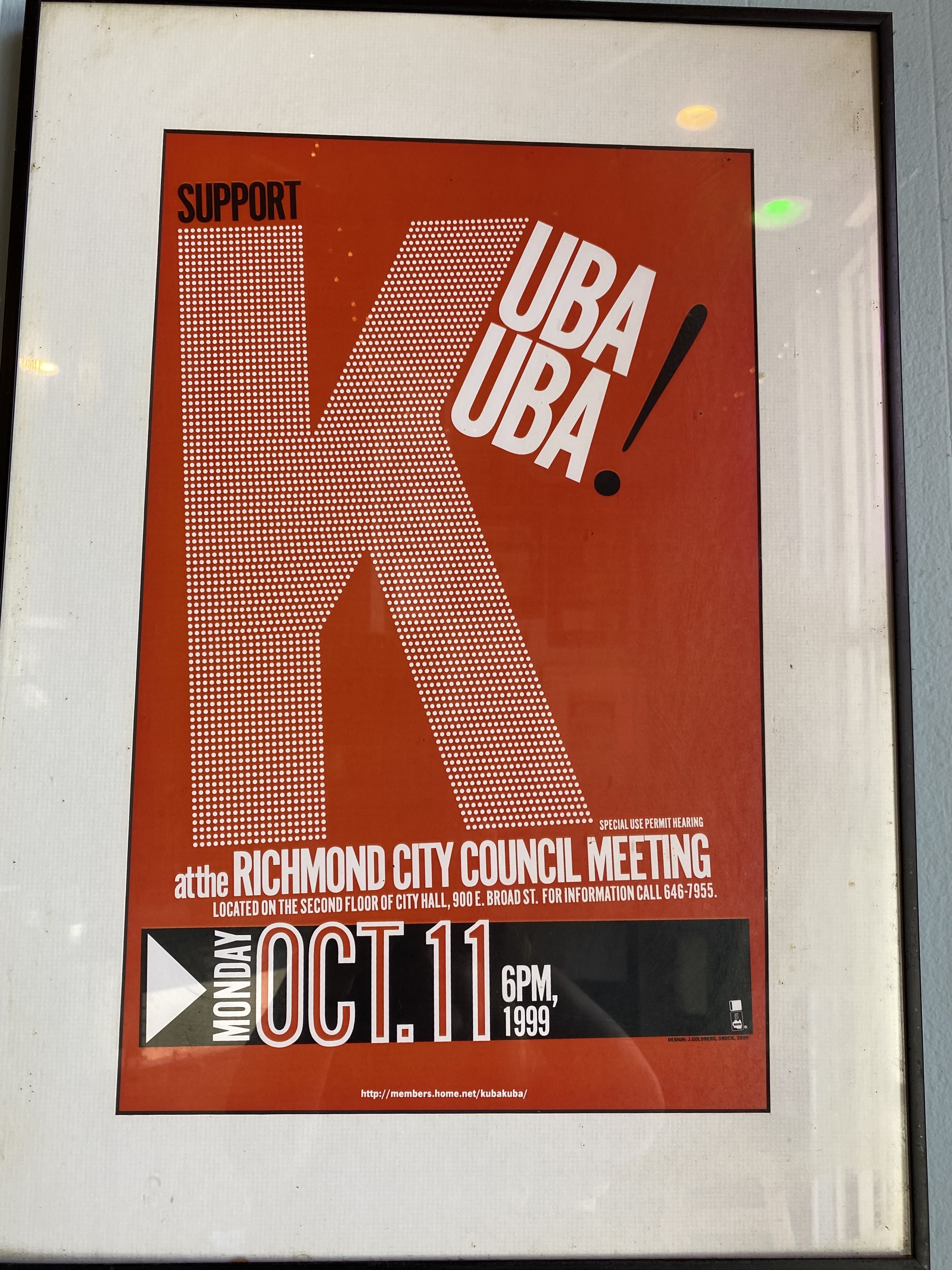 A few months after Kuba Kuba opened, there was a question about zoning and its ability to function legally as a restaurant. City Hall said it couldn't.
For around 100 years until 1995, 1601 Park Ave. was home to Stuart Circle Pharmacy, an old-timey pharmacy complete with a milkshake and burger-serving lunch counter — something not zoned for dinner hours, waitstaff or seating for more than 20 people.
The city slapped the restaurant with fines and ordered Kuba to close by 8pm in a fight that played out for more than a year until it reached a City Council vote in October 1999, according to newspaper archives.
Mendez rallied his friends who packed City Hall with more than 200 people and swung the vote in Kuba's favor.
"Kuba Kuba is the most popular restaurant in the city tonight. After all these fans, I intend to visit," then-councilwoman Delores McQuinn said after the vote, per the Times-Dispatch.
Mendez took everyone out to celebrate. "It was the biggest bar tab I've ever had," Mendez recalls. And it was totally worth it.
More Richmond stories
No stories could be found
Get a free daily digest of the most important news in your backyard with Axios Richmond.