A new scam is hitting Richmond's housing market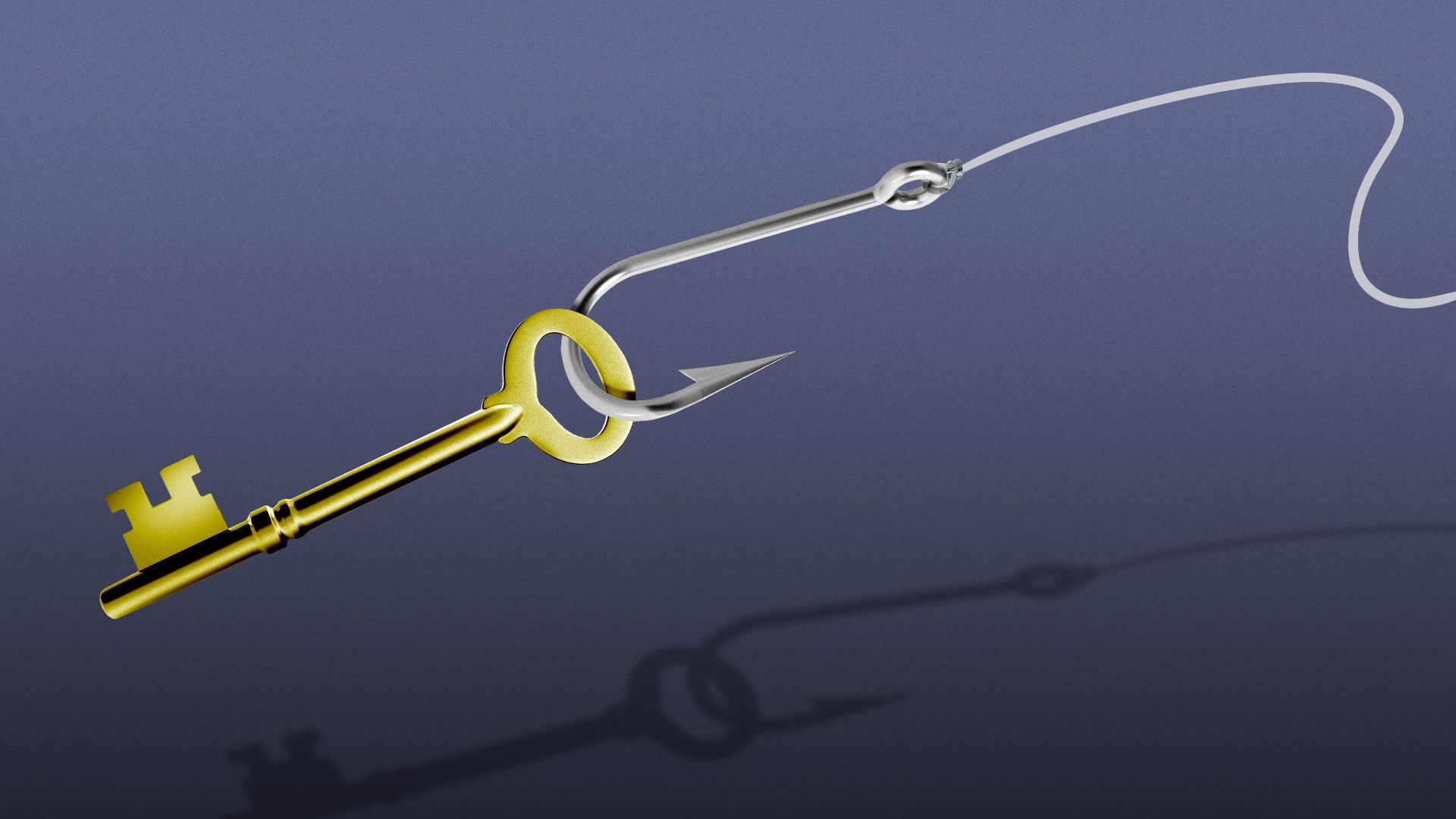 Local real estate associations are sounding the alarm on a new scam hitting the market: fraudulent listings of real lots and homes that aren't actually for sale.
Why it matters: This latest scam targets real estate agents and has resulted in legitimate listings hitting the public market before the legal property owner is even aware the fraud has taken place.
At least one local listing actually sold, and the transaction closed before the property owner learned about it, Peggy Lynch, Richmond Association of Realtors vice president of compliance, tells Axios.
What's happening: Unidentified scammers are contacting Richmond real estate agents posing as owners wanting to list their property for sale, usually a vacant lot or home, RAR tells Axios.
The scammers are sophisticated and use public records to find the owner's legal name, mailing address and other details so their query looks legitimate, according to the Richmond Association of Realtors.
They even create fake IDs identifying themselves as the property owner.
Richmond real estate agents had been aware of the scam taking place in other states for months, but it came to Richmond a few weeks ago, Lynch says.
In one instance, a homeowner who also owns the vacant lot next door saw a real estate agent photographing her lot. When she went out to ask the agent what he was doing, she learned her lot was about to be fraudulently listed.
In January, a Stafford County man saw his vacant lot listed on Redfin without his knowledge, WRIC reported.
Threat level: RAR is warning real estate agents and buyers to be wary of sellers who want to conduct all of the transactions online without meeting face to face.
Sellers who insist on using untraceable messaging systems, like WhatsApp, and those who push for quick, all-cash sales — often way below market value — should also give agents pause.
Still, it can be difficult to tell who's legit and who isn't, Lynch says: "We're living in a digital age, people do everything remotely; that's the norm."
She adds that the tight real estate market of the last few years and the lack of listings have made some buyers desperate enough to snap up any properties — and that extends to rentals, too.
In the rental scam, fraudsters list properties for rent, usually single-family homes advertised way below market value, with details and photos pulled from recent, legitimate listings of homes for sale.
In those cases, the prospective landlord asks for a deposit or gift card up front, sent electronically, for a house not available for rent.
"That's an old scam — that's been around since Craigslist started because it's easy," Lynch says.
Richmond agent Jennie Shaw says scam rentals like those are constant, and all agents can do is flag the listing and each other and hope they get removed quickly.
Go deeper: To report vacant lot or land fraud, real estate agents should contact the Virginia Department of Professional and Occupational Regulation. Property owners are asked to report to the FBI's Internet Crime Complaint Center.
More Richmond stories
No stories could be found
Get a free daily digest of the most important news in your backyard with Axios Richmond.