The race to be Richmond's next Congress member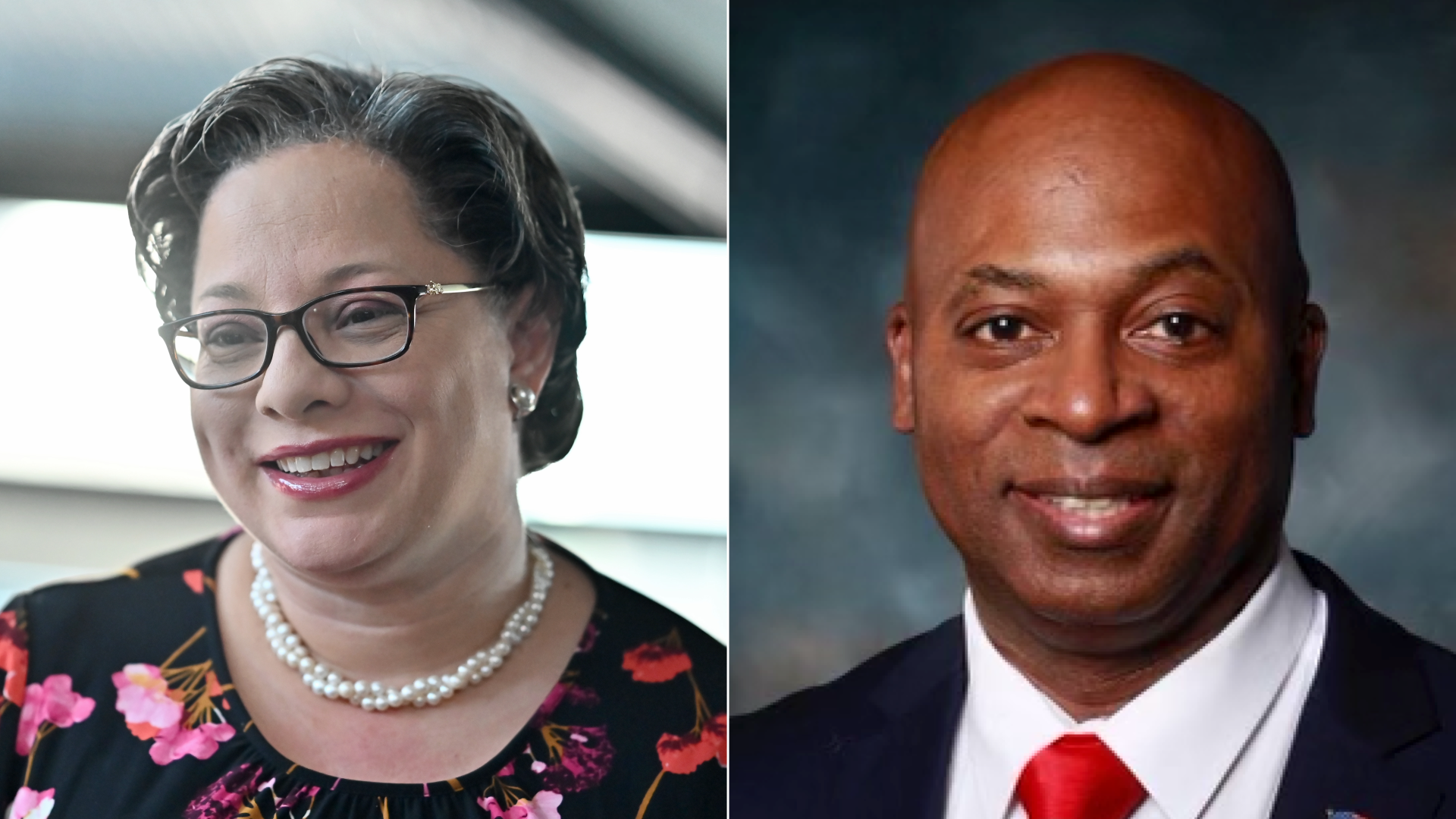 Tuesday is the last day to vote in the special election to fill the Richmond-anchored congressional seat formerly held by the late Rep. Don McEachin.
What's happening: Democratic state Sen. Jenn McClellan is the heavy favorite in the bright blue district, which stretches from the Richmond area to the North Carolina border.
She faces Republican Leon Benjamin, a conservative pastor and Navy veteran who ran for the seat twice before and lost in a landslide both times.
Be smart: Early voting has been underway since January at local voter registration offices and continues through Saturday.
What they're saying: McClellan, a corporate lawyer for Verizon who has represented Richmond in the General Assembly since 2006, called the decision to enter the race difficult but also, ultimately, obvious.
"I came to believe, you know, I can help more people," she said. "It's the next logical step. And how do you say no to Congress?"
She says her focus in Washington would mirror her work in the General Assembly, noting legislation she passed rolling back GOP abortion restrictions, mandating Virginia's transition to renewable electric generation and the passage of a state-level voting rights act.
Congress' reputation for not actually doing much doesn't concern her because all those Virginia bills she sponsored took years to pass, she says.
"I'm used to persisting," she said.
She has no regrets about her failed run for governor in 2021, a primary campaign she says set her up to successfully compete in the special election for McEachin's seat.
"I had never been in a televised debate. I had never done TV commercials — it was like another level of campaigns," she said.
Finally, she says she's not writing off her opponent despite his track record for losing in the district.
"Anything can happen, so I don't take it for granted," she said.
Benjamin says 'third time's a charm'
Leon Benjamin says this year will be different for him.
What's happening: Benjamin lost his last run for the seat by 27 points. But he says he's holding out hope that inflation and gas prices have changed some peoples' minds about him.
"You know, not to be cliché, but third time's a charm," he told Axios.
Catch up fast: Benjamin is an outspoken Trump supporter. In addition to his ministry, he hosts a show on a fringe conservative video network where he has spread a range of conspiracy theories, including the belief that vaccines are part of a plot to control people using 5G networks.
Benjamin said his top priority in Congress would be school choice. He has voiced support for legislation that would require public school funding to follow children if their parents decide to enroll them in private schools.
He would not address questions about his refusal to concede his past losses to McEachin and vague claims of voting irregularities.
"The real question is, what are the issues?" he said.
He also would not answer directly when asked if his views on LGBTQ+ people have changed since 2011, when he compared gay and transgender people to people with alcohol and drug use disorders.
Benjamin nonetheless promised to be a unifying voice in Washington.
"This is very important — critical for our nation, that we have a uniter and not a divider. And that's, that's what I am," he said.
More Richmond stories
No stories could be found
Get a free daily digest of the most important news in your backyard with Axios Richmond.