Virginia ABC kicks off 2023 Pappy Van Winkle lottery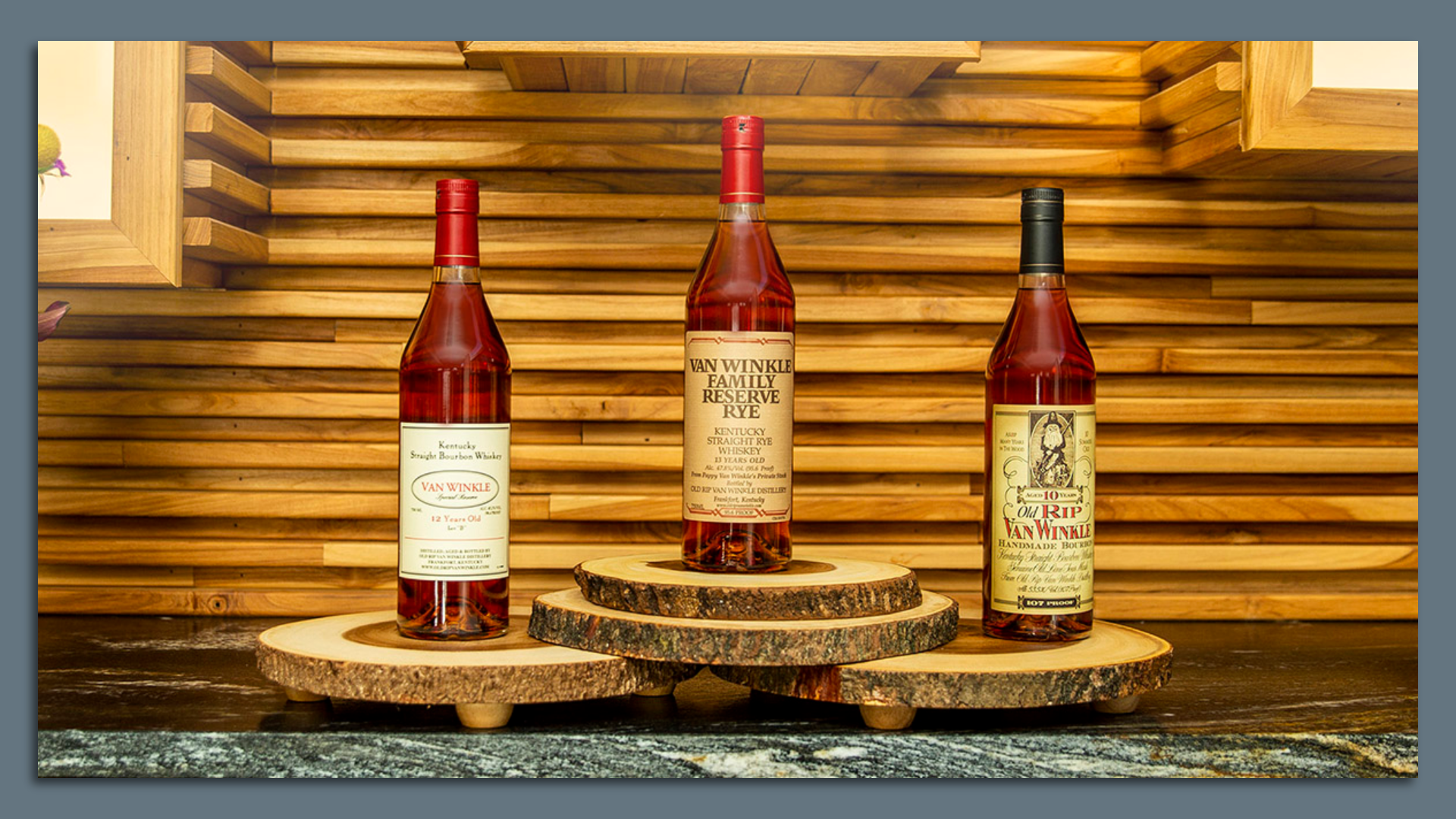 Virginia ABC's annual lottery for bottles of Pappy Van Winkle is back in two installments this year, with this first starting tomorrow.
What's happening: Each year, Kentucky's celebrated Old Rip Van Winkle Distillery releases its annual stock to wholesalers across the country, who then determine how they're going to sell it — and for how much.
Since 2016, Virginia ABC has sold theirs through an online lottery, open to all Virginians 21 and older with a valid state driver's license. (No cheating: You have to prove it when you show up to purchase.)
Why it matters: Since the state controls liquor sales, Virginia has to sell booze at the manufacturer's retail price, one of the rare financial advantages of living in a controlled liquor state.
The intrigue: The value of high-end bourbon has exploded in recent years, nearly doubling from 2016 to 2020, per the New York Times. Bottles of Pappy Van Winkle Family Reserve 23 Year now sell for more than $5,000 online.
This year, Virginians can enter for a chance to buy one bottle — for $329.99.
Feb. 15-19 enter for a chance to purchase:
Old Rip Van Winkle Bourbon 10 Year ($79.99).
Van Winkle Special Reserve Bourbon 12 Year ($89.99).
Van Winkle Family Reserve Rye 13 Year ($129.99).
March 8-12:
Pappy Van Winkle Family Reserve 15 Year ($139.99).
Pappy Van Winkle Family Reserve 20 Year ($229.99).
Pappy Van Winkle Family Reserve 23 Year ($329.99).
2023 Pappy lottery details.
More Richmond stories
No stories could be found
Get a free daily digest of the most important news in your backyard with Axios Richmond.