Virginia lawmakers' surprise compromise on guns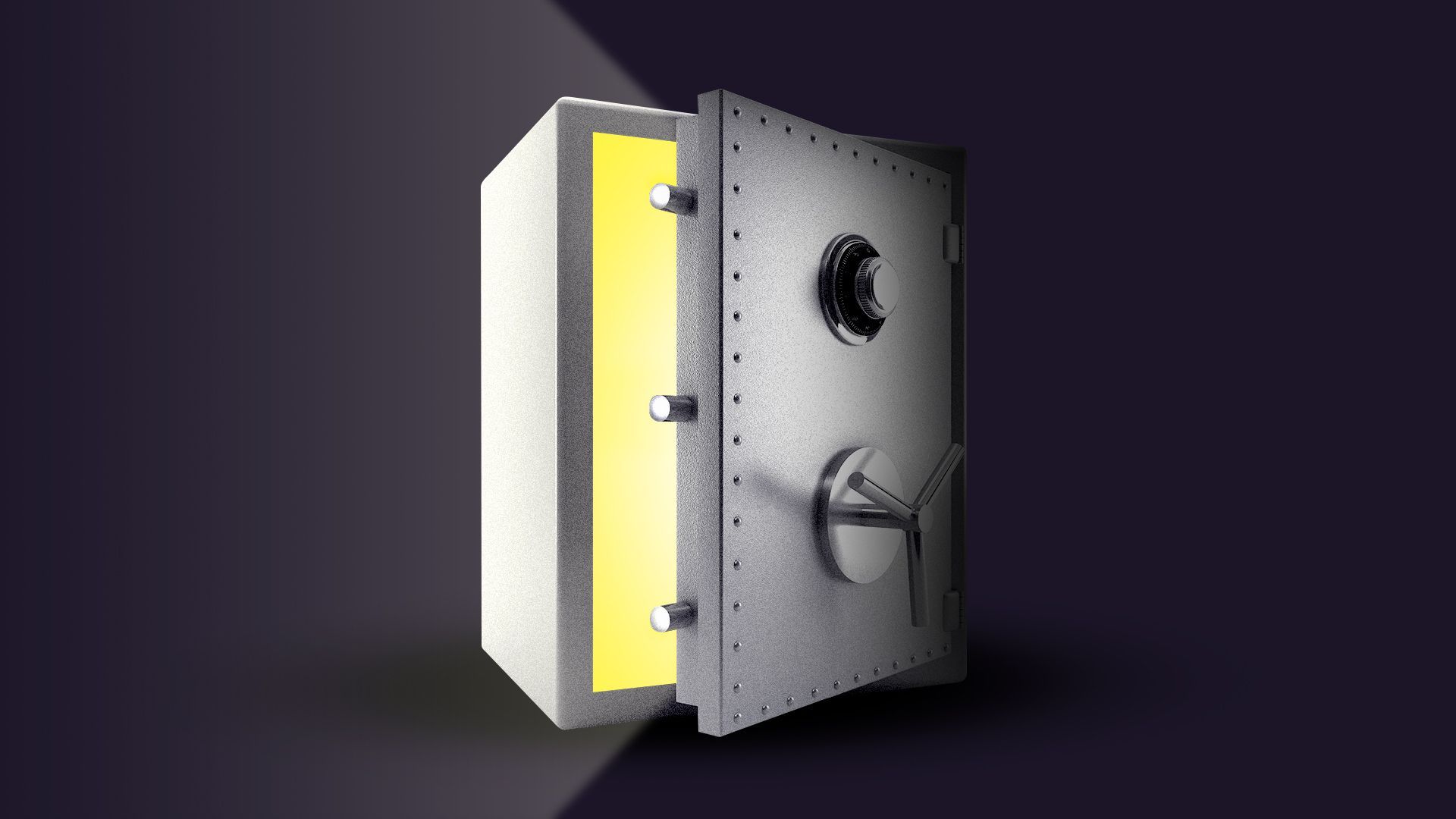 A Democrat sponsored it. The NRA endorsed it, and the House of Delegates passed it on a 99-1 vote.
What's happening: Virginia lawmakers appear to have landed on a rare gun safety compromise with a bill that would give gun owners a $300 tax credit to buy gun safes.
Why it matters: It's not every day that the NRA and gun safety advocates find themselves lobbying in favor of the same bill.
The legislation has emerged as a rare bipartisan point of agreement in an otherwise divided General Assembly.
Details: The bill would let gun owners write off up to $300 a year on their state taxes when they buy "firearm safety devices," defined as locking safes, boxes and cases.
It sets a $5 million annual cap on the total benefit.
The big picture: It comes after a shocking shooting in Newport News in which a 6-year-old got access to a gun, brought it to school and shot his teacher.
There's also been rising concern about gun thefts. In Richmond last year, police reported the number of guns stolen from vehicles nearly doubled to 714.
What they're saying: "Simply put, safe storage prevents gun thefts," said Del. Alfonso Lopez, a Democrat from Arlington who sponsored the measure.
In addition to the NRA, the bill is backed by all major gun safety groups, including Giffords, Everytown for Gun Safety and the Brady Campaign, Lopez said.
Republican Del. Michael Webert joked on the House floor he was going to buy a lottery ticket because of how unlikely it was for the NRA to have endorsed one of Lopez's bills.
Zoom out: The House looked less kindly on proposals that didn't involve cash transfers to gun owners.
Among other measures, they voted down legislation that would have required gun owners with kids to lock up weapons, per the Virginia Mercury.
Meanwhile, the Senate passed a bill with limited bipartisan support that would ban the sale of assault weapons.
However, it's almost certain to be voted down in the House.
More Richmond stories
No stories could be found
Get a free daily digest of the most important news in your backyard with Axios Richmond.