Inside the Virginia GOP's abortion dilemma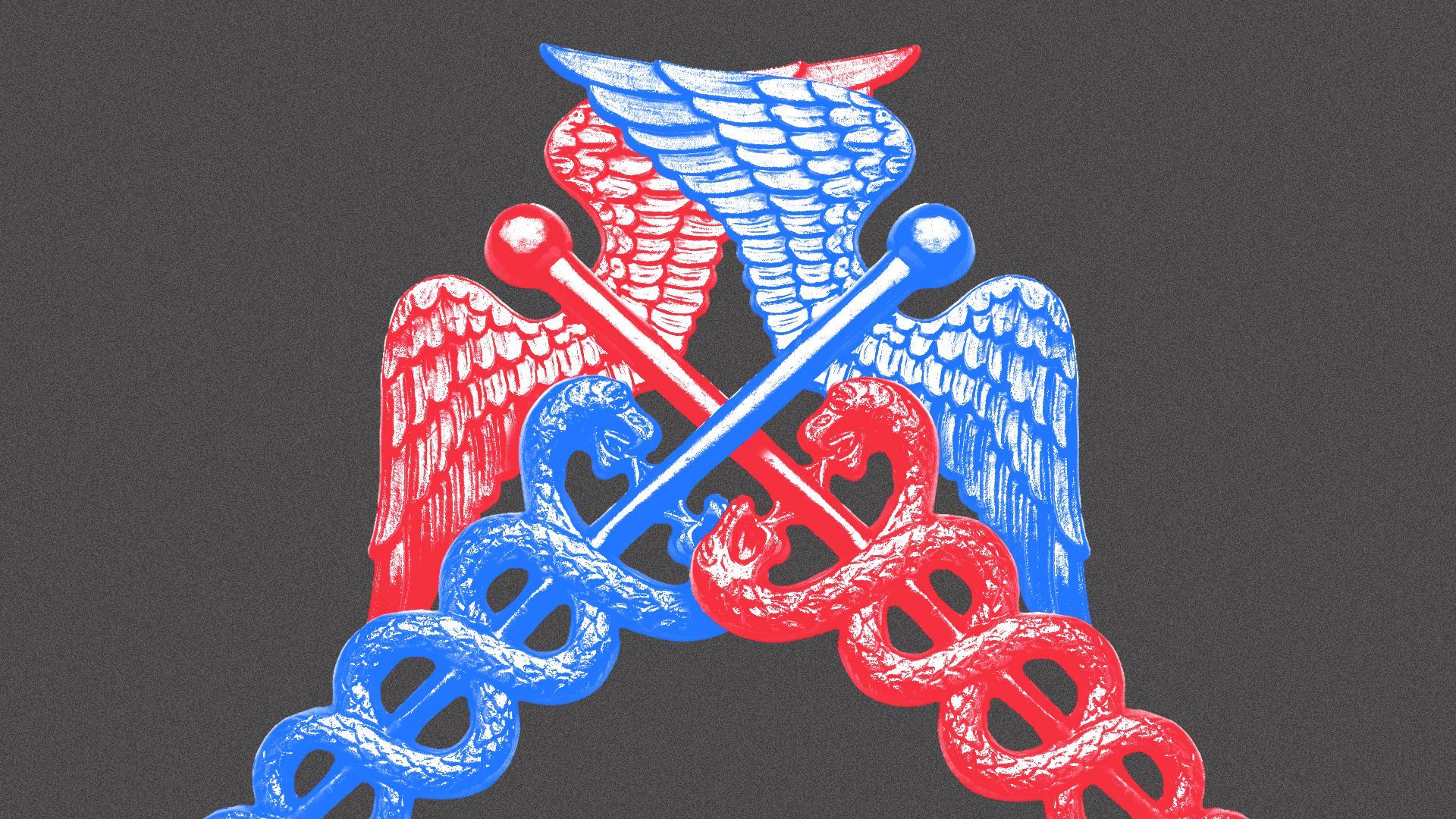 Democrats in the Virginia Senate voted down the 15-week abortion ban endorsed by Gov. Glenn Youngkin on Thursday.
The intrigue: The measure didn't even win over all the GOP lawmakers on the committee that reviewed the legislation.
Why it matters: The vote highlighted an ongoing post-Roe debate among Republicans about how far new abortion restrictions should go and what exceptions they should include.
What's happening: Sen. Siobhan Dunnavant, a practicing OB-GYN from Henrico, was the sole GOP vote against the bill.
In a committee meeting last week, she said she could only support the legislation if it included an exception allowing abortions through the 24th week of pregnancy in cases when a severe fetal anomaly is discovered.
As drafted, the bill allowed abortions after the 15-week cutoff in cases of rape and incest. The bill's patron, Sen. Steve Newman of Lynchburg, said he opposed adding additional exceptions.
What they're saying: "I have to tell you that any woman that is seeking an abortion in the second trimester is somebody who desperately wants to be pregnant," Dunnavant said. "And she is often faced with staggering situations and options, and I think this is a very hard place for the law."
Dunnavant proposed her own bill that she framed as a compromise that could win support from both parties.
It would have shortened the window for elective abortions from 26 to 24 weeks of pregnancy — which she described as the point of viability — with exceptions for conditions that threaten the life of the mother.
Democrats voted it down as well, vowing at a press conference later in the day to oppose any new restrictions on the procedure.
👀 What we're watching: It's still an open question whether Youngkin's 15-week bill could make it through the GOP-controlled House.
Virginia House Speaker Todd Gilbert told Axios he hasn't decided yet whether to docket the bill, which so far hasn't been assigned to a committee.
Last year, the House GOP killed its own 21-week bill, an approach Gilbert didn't rule out this year.
"I don't know why we would churn through a lot of time on something that has an obvious outcome," he said.
He demurred when asked if he has enough GOP votes to get the bill off the floor: "That's among things we're discussing."
Between the lines: Political analyst Bob Holsworth said he doubts House Republicans' primary concern is legislative efficiency, noting both parties regularly advance legislation they know has no chance of passing.
"[Gilbert] doesn't want to put delegates who are in a competitive race in November in a situation where it could harm them," he said.
The other side: Democrats in the House have made clear they see abortion as a winning election-year issue.
"I'm surprised that they're not living their principles by bringing those bills to the floor," said Minority Leader Don Scott. "Docket it so we can talk about it."
More Richmond stories
No stories could be found
Get a free daily digest of the most important news in your backyard with Axios Richmond.