Your Richmond winter weekend cheat sheet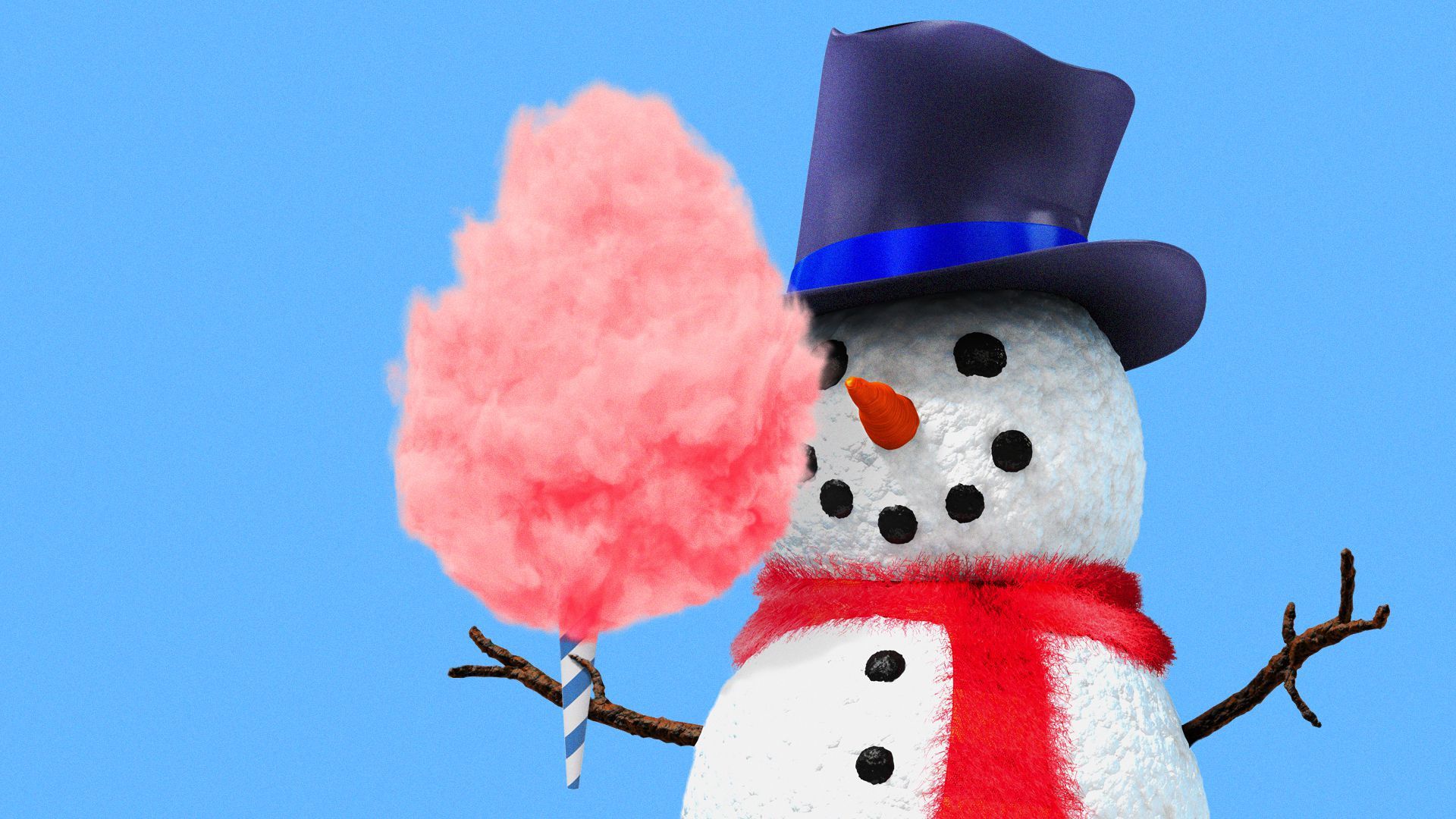 Winter in Richmond doesn't have to mean hibernating until St. Patrick's Day, and the promise of green beer reminds us there's stuff to do in this city.
Why it matters: Cold weather and overcast skies can make us feel gloomy, but this list of mark-your-calendar winter fun will cheer you right up.
Here's something fun you can do every weekend until warm weather.
🎶 A Generation X Dance Party at Babe's of Carytown, Saturday.
The youngest Gen Xers are now in their early 40s, and Babe's knows what they want: to be in bed by 10pm. The dance party kicks off at 7pm, and there's no cover until 8:30pm. Take that, millennials.
🚂 Greenberg's Great Train & Toy Show at Richmond Raceway Complex, Jan. 21-22.
A great big toy train show with more than 50 vendors is headed to Richmond for two days. Advance tickets are $11 for Saturday and $10 for Sunday.
🎀 "Hairspray" at Altria Theater, Jan. 24-29.
The Tony-award-winning Broadway musical hits Richmond this month. Tickets start at $41.50.
🍺 Stone Rare Beer Festival at Stone's Richmond taproom, Feb. 4.
For this inaugural event, Stone is bringing out of the archives more than two dozen of its rare and hard-to-find brews for tastings. Tickets are $45.
🍫 Richmond Chocolate, Wine & Whiskey Festival at Main Street Station, Feb. 11.
Taste chocolate in myriad forms, including chunk, melted and in cookies and cakes, plus wine and whiskey. All inclusive tickets are $50-$75.
🎭 "She Persisted, The Musical" at Virginia Rep's new Center for Arts and Education, Feb. 17 to March 12.
👩🏼‍🎤 The Legwarmers at The National, Feb. 24.
Richmond's favorite 1980s cover band is back. Grab your friends, your dancing shoes and your best '80s-inspired fashion for a night of throwback fun. Tickets are $23.
🍷 Virginia Wine Expo at Main Street Station, March 4-5.
Events around Virginia wine start all over town the week before, but the most popular part of the expo is always the weekend of Virginia wine tastings and education. Tickets start at $75.
👯‍♀️ The Taylor Swift Party at The National, March 11.
Who cares that Taylor Swift isn't coming anywhere near Richmond on her tour? There's a Taylor Swift dance party happening instead. It's almost as good? Tickets are $23.50.
More Richmond stories
No stories could be found
Get a free daily digest of the most important news in your backyard with Axios Richmond.