A journey to see elk in Western North Carolina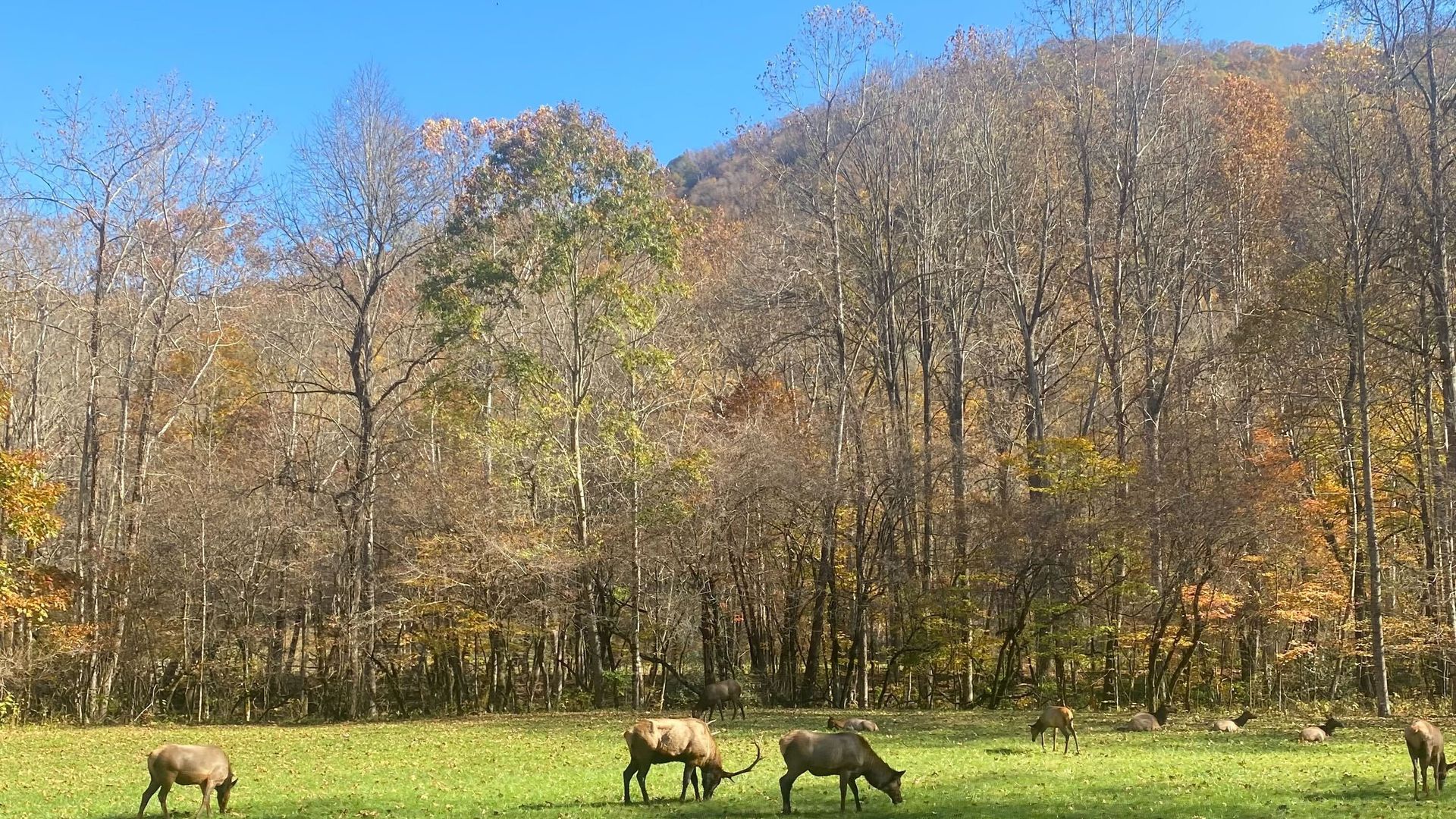 Jen here. Last weekend, my dad and I ventured across Western North Carolina in search of a creature rare and mystifying, at least in this part of the country: elk.
Flashback: Overhunting and habitat loss drove elk to extinction in the state by the late 18th century.
In the early 2000s the National Park Service reintroduced the animal into the Great Smoky Mountain National Park to see if they could stage a comeback.
So far, it's worked. According to the state Wildlife Resources Commission, the population has passed 200.
Flashforward: Our elk-watching expedition began in the Cataloochee Valley, which is about 40 miles west of Asheville and accessible via a long, narrow and winding road.
There were no elk around that morning, but there were spectators. Tailgaters pulled out lawn chairs and coolers, ready to wait all day for a glimpse of the herd.
We drove another hour along the Blue Ridge Parkway to the Oconaluftee Visitors Center in Cherokee, where elk are known to roam the surrounding valleys. No dice. Until…
As we were driving away, a car stopped in front of us and a small child poked his head out of its sunroof. I followed his line of sight, and there they were: two female elk, or cows, lying peacefully in the grass.
Then, we came across at least 25 more, including several calves and at least one antlered male elk, or bull.
One by one, cars on the Blue Ridge Parkway stopped. A crowd formed along the roadside, but still a safe distance from the animals, to witness with quiet amazement the elk of North Carolina.
From afar the elk seemed quiet, docile and unbothered. They were no doubt aware of the presence of people but were more concerned with snacking on the grass and bathing in the late afternoon sun.
The bottom line: To behold the elk was neat. To do so alongside a hodgepodge group of humans — the same species that once wiped them out, now rooting for their return — was really special.
More Raleigh stories
No stories could be found
Get a free daily digest of the most important news in your backyard with Axios Raleigh.