Local Limelight: Hayes Permar of The Rialto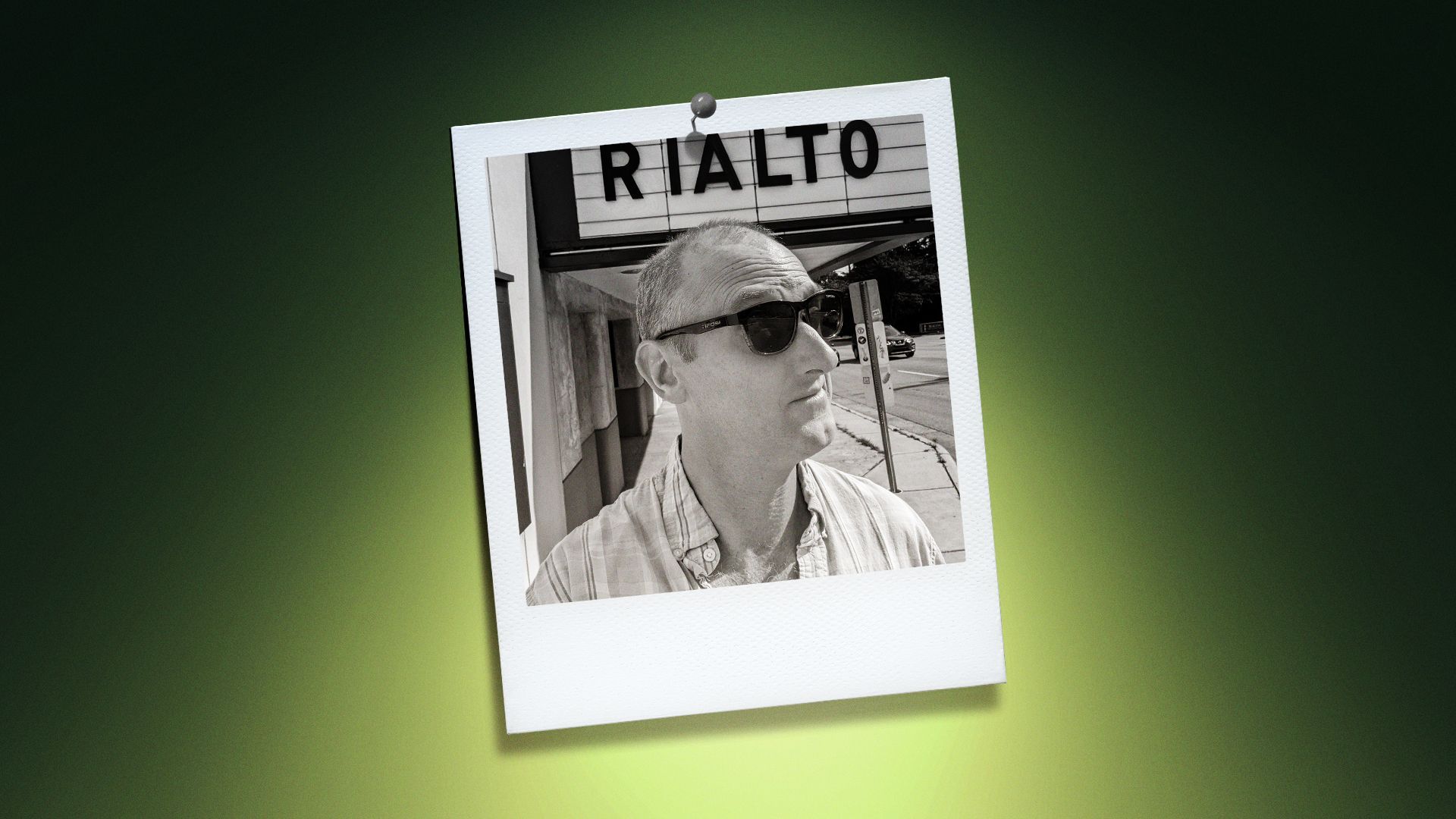 Earlier this year, Hayes Permar led a local group to save beloved indie theater The Rialto from permanent closure.
Axios spoke with Permar, who also co-hosts "Podcast Raleigh," for our Local Limelight series. Answers have been edited for Smart Brevity and clarity.
🍽️ Favorite place to eat: If there can only be one, it is Stanbury. I feel like starting a rumor that they've gone downhill so it's easier to get the bar seats my wife and I love, but they haven't. They're the best.
🚠 What he thinks the Triangle is missing: A gondola from Union Station to Dix Park. It's not my original idea, but I'm its biggest fan. Practical and a gigantic branding piece, especially as Dix evolves into being the true heart of the city.
👋 What brought him to the Triangle: My grandparents and parents recognized the quality of life here before I did, so credit to them. Family is a major reason I'm still here.
The whole "close to the beach and mountains" thing is SO cliche — but it's cliche for a reason. I love how much there is in the Triangle and how much other stuff is not far away.
🎹 Best show he's ever seen in the Triangle: Paul Simon and Prince were amazing, but I'm not sure I've ever matched the thrill of being a teenager seeing Ben Folds Five at The Brewery (RIP) and the Cat's Cradle in the mid-90s.
📚 First thing he reads in the morning: Hand to God, it's the Axios Raleigh newsletter — a great snapshot of what's up that I can mow through while my dogs pee and eat. Then the New York Times newsletter and puzzles (love their new Connections puzzle!).
📚Last great book he read: David Menconi's "Step It Up and Go" and "The Anomaly" by Herve Le Tellie.
Go-to Podcast: "Pardon My Take," and it's been nice to see the "Ovies + Giglio" podcast take off. I always felt the most important part of "local sports talk" is the local part.
🐕‍🦺 How he unwinds at the end of the day: Spending a late afternoon/early evening at Dix Dog Park watching my Great Danes run. A lot of times my wife will run and meet us there, and sometimes we'll go to Trophy or Burial after. That's never a bad end of the day.
🏖️⛰️ Favorite long weekend spot: Emerald Isle and West Jefferson.
👕 What he's looking forward to: This shirt becoming THE hottest item in the Triangle. And live music returning to The Rialto!
More Raleigh stories
No stories could be found
Get a free daily digest of the most important news in your backyard with Axios Raleigh.