NC hospitals rake in millions from medical debt lawsuits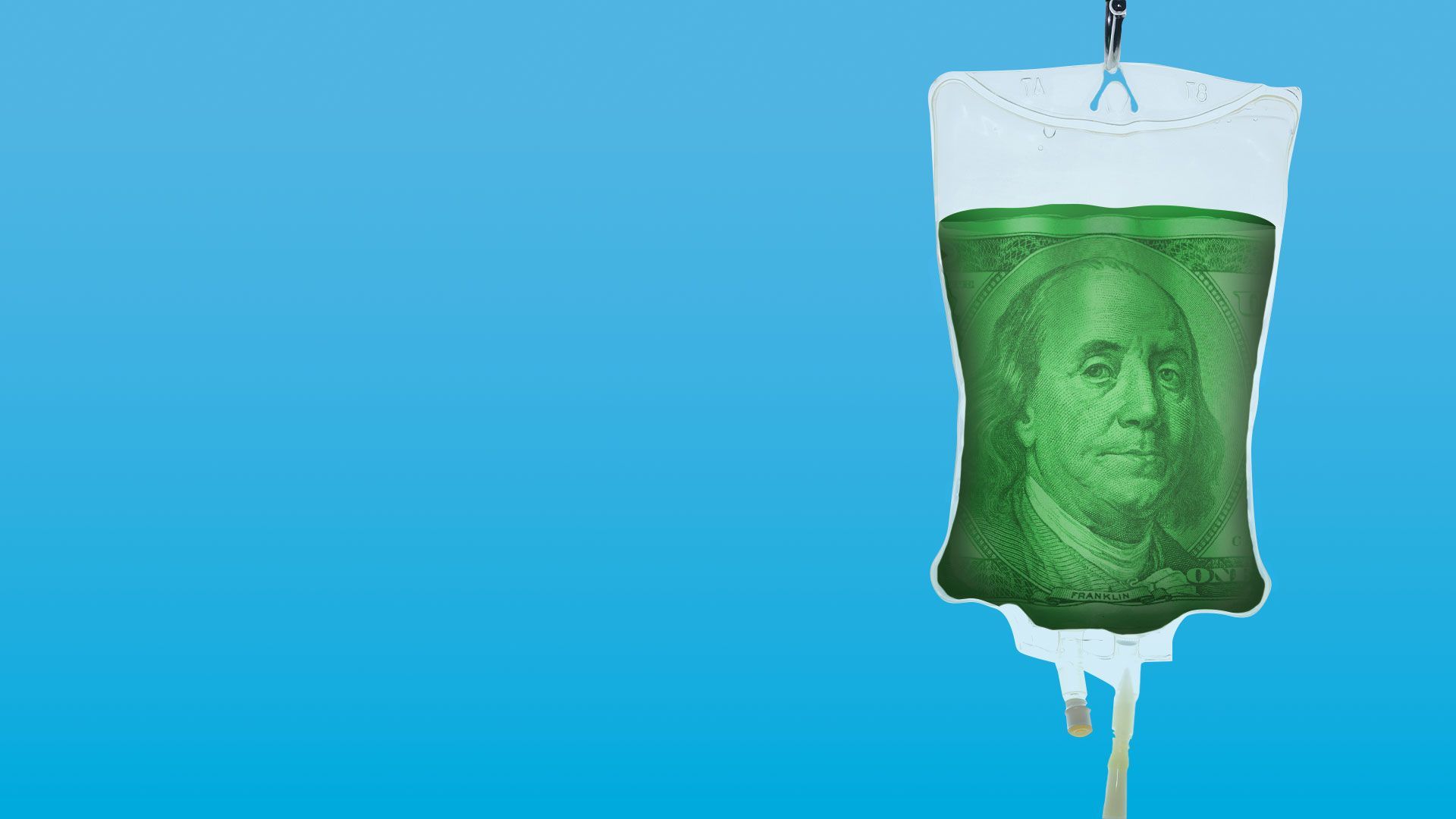 North Carolina hospitals have successfully sued thousands of patients and their families for $57 million in medical debt, according to a report released Wednesday by Duke University and the state treasurer's office.
Why it matters: Adults with medical debt, especially those in the South, are at a higher risk of eviction, food insecurity and poor health outcomes, studies have shown.
What they're saying: "Hospitals are supposed to care for patients — not overcharge them, sue them and take their homes," state treasurer Dale Folwell said in a statement Wednesday.
"These hospitals are destroying the upward mobility of whole families, hurting cancer patients' recovery, and creating intergenerational poverty."
What's happening: Between 2017 and 2022, hospitals brought nearly 6,000 cases against patients for outstanding medical debt.
Those hospitals, including Atrium and CaroMont, received an average of close to $17,000 for each of the more than 3,000 judgments in their favor.
Those judgements also triggered liens on defendants' homes or property.
Thousands of those judgments were issued automatically, illustrating that hospitals have "harnessed a legal system that offers them structural advantages over individual patients," authors of the report wrote.
Context: More than 90% of the hospitals most aggressive in pursuing lawsuits against patients are nonprofits with a mandate of providing free or discounted care to North Carolina's poor.
Their legal successes in recent years, however, have been to the detriment of many of those patients, some of whom did not know they had been sued over medical debt in the first place.
Threat level: In addition to the threat of losing equity in their homes, many individuals with medical debt also face other risks.
Those facing mounting health care bills were more than twice as likely to become food insecure and three times as likely to be evicted or face a foreclosure, according to a recent study cited by the researchers that analyzed the risks of medical debt.
The big picture: The treasurer's office and researchers at Duke estimate that one in five families in North Carolina have been subject to collections proceedings because of outstanding medical debt.
Only three states — West Virginia, South Carolina and Oklahoma — have a higher rate.
The other side: North Carolina's Healthcare Association, which represents hospitals, pushed back on the report, saying they work with patients to address their financial constraints and pointing to the fact that states that have yet to expand Medicaid are more likely to have significant medical debt.
"Quality and cost of care are top of mind for hospitals, physicians and all members of the healthcare team. All of North Carolina's hospitals have generous and transparent financial assistance policies and actively work with patients to discuss and address their financial constraints," a spokesperson for the organization said in a statement.
"When they seek to collect payments on debts owed, North Carolina hospitals follow federal IRS guidelines and their own financial assistance policies to guide the staff as they work with patients and families to ensure all are treated with dignity and respect throughout the patient financial experience process."
Meanwhile: Atrium Health says that such litigation is not a part of its "current practice," telling Axios in a statement that it "does not file any lawsuits against patients, nor do we execute on any liens or foreclose on any property on which a lien was previously filed."
An average of 275 patients each day never receive bills for their care, totaling some $437 million per year, a spokesperson for Atrium said.
Go deeper: How America's top hospitals hound patients with predatory billing
More Raleigh stories
No stories could be found
Get a free daily digest of the most important news in your backyard with Axios Raleigh.