NC lawmakers weigh four new state casinos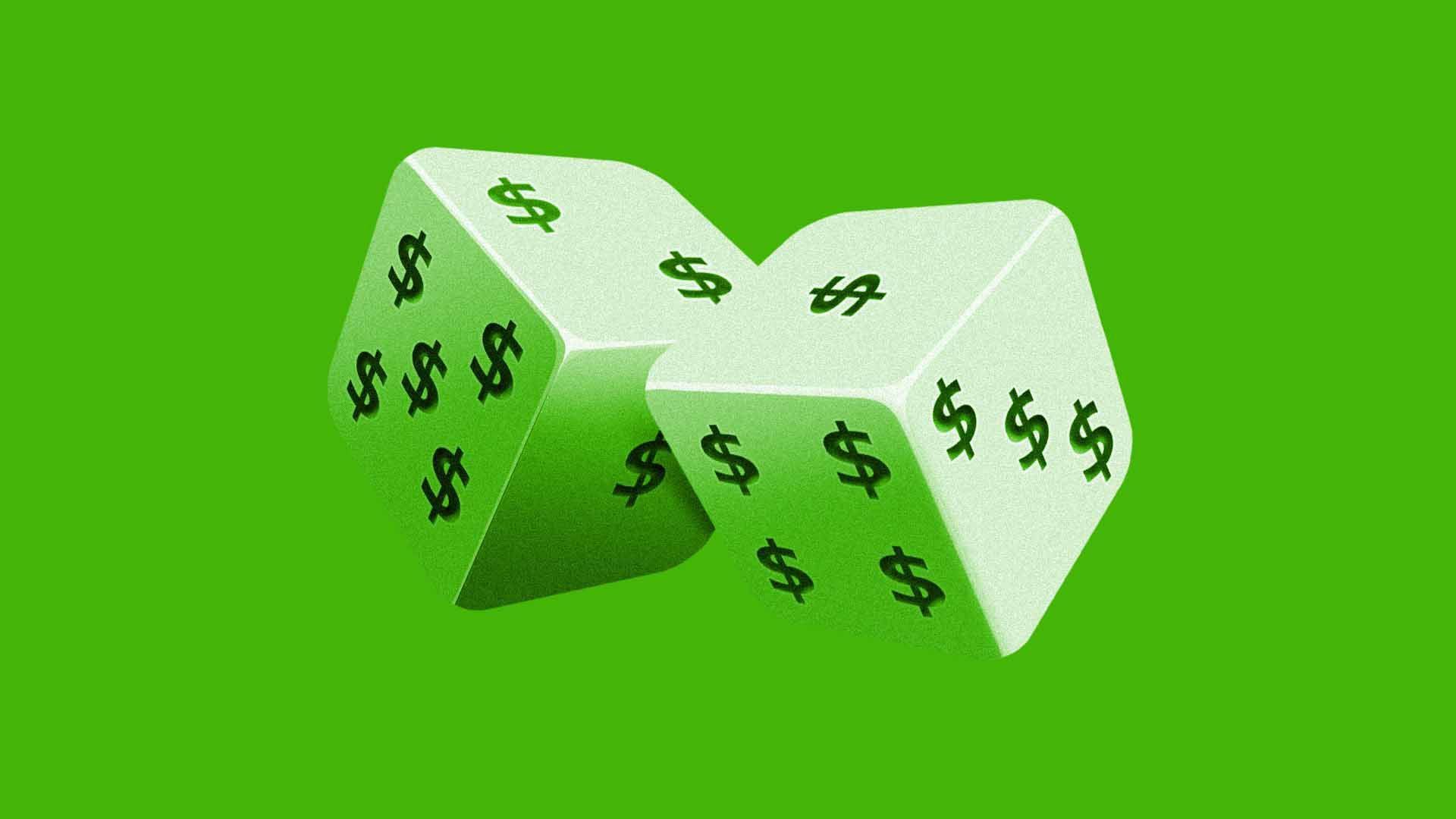 Three economically distressed counties in North Carolina could be selected to host privately operated casinos under a plan to promote tourism in rural areas.
Driving the news: If the legislature approves the plan, which Republican leaders have been discussing behind closed doors for months, the casinos would be the first non-tribal to be legalized in the state.
Why it matters: The push for new gaming districts comes in the wake of Virginia's authorization of numerous casinos, including one that opened its doors along the North Carolina border in May.
The Danville casino has attracted a slew of North Carolinians that live close by — and revenue along with them.
The big picture: Republican State Senate leader Phil Berger, who lives just 30 minutes away from Danville in Eden, N.C., told Axios that the casino is siphoning as much as $250,000,000 out of North Carolina and into Virginia.
Legalizing new casinos, Berger argues, could "stem the tide" of revenue and jobs flowing to Virginia.
Casinos could also help improve economic growth in the state's most distressed counties, Berger said  — places where population growth and median income are lower and unemployment is higher compared to other counties — especially in places that lost major industries, like tobacco, years ago.
Details: House Speaker Tim Moore said the new, privately operated casinos authorized under the proposed legislation would be located in Anson, Nash and Rockingham counties, WRAL reported.
Under one draft of the legislation, counties meeting certain criteria, including being designated as one of the 40 most economically depressed in the state, could be eligible to host a casino as well.
North Carolina currently has three casinos — two owned by the Eastern Band of Cherokee Indians and one owned by the Catawbas in Kings Mountain.
By the numbers: The operating company, which would be selected by the governor's administration through a bid process, would be required to invest at least $1.5 billion into the project and create more than 5,250 jobs across the three casinos, the draft proposal stipulates.
Those investments could generate a minimum of $10-15 million additional revenue annually for each county that hosts a casino, not including sales, occupancy and other taxes, Berger said.
State of play: If this proposal passes this year, it won't be the first gaming-related legislation to pass the Republican-supermajority General Assembly this year.
The body passed and Democratic Gov. Roy Cooper signed into law in June another deeply controversial gaming proposal: mobile sports betting legalization.
Much like the effort to legalize three new casinos, the battle over sports betting legalization was a contentious one that transcended party lines and centered on whether the economic benefits it could bring the state outweigh the societal costs of gambling.
GOP social conservatives are again pushing back on fellow Republicans leading this new gaming effort.
"Gambling is an enterprise which allows one segment of our citizens to exploit and even enslave another via addiction for the purpose of financial gain," executive director of the Christian Action League Mark Creech said, according to the Greensboro News & Record.
The intrigue: One mail-piece targeting House Speaker Tim Moore claims casinos could expose communities to violent crime, addiction and sex trafficking.
The ad, obtained by Axios and paid for by a group called Faith Wins America, also highlights that casino operators have funneled campaign donations to lawmakers in hopes of placing new casinos in the state.
One casino developer, Cordish, has hired five lobbyists in the state legislature.
It also made political contributions to at least eight lawmakers, Carolina Public Press reported.
Of note: Video-gaming terminals and video lottery terminals are also being discussed as part of the casino negotiations, WRAL reported.
Editor's note: This story has been corrected to show Berger believes as much as $250,000,000 could be flowing out of North Carolina and into Virginia, not $250,000.
More Raleigh stories
No stories could be found
Get a free daily digest of the most important news in your backyard with Axios Raleigh.