Citrix left its Raleigh office. Now comes a search for a replacement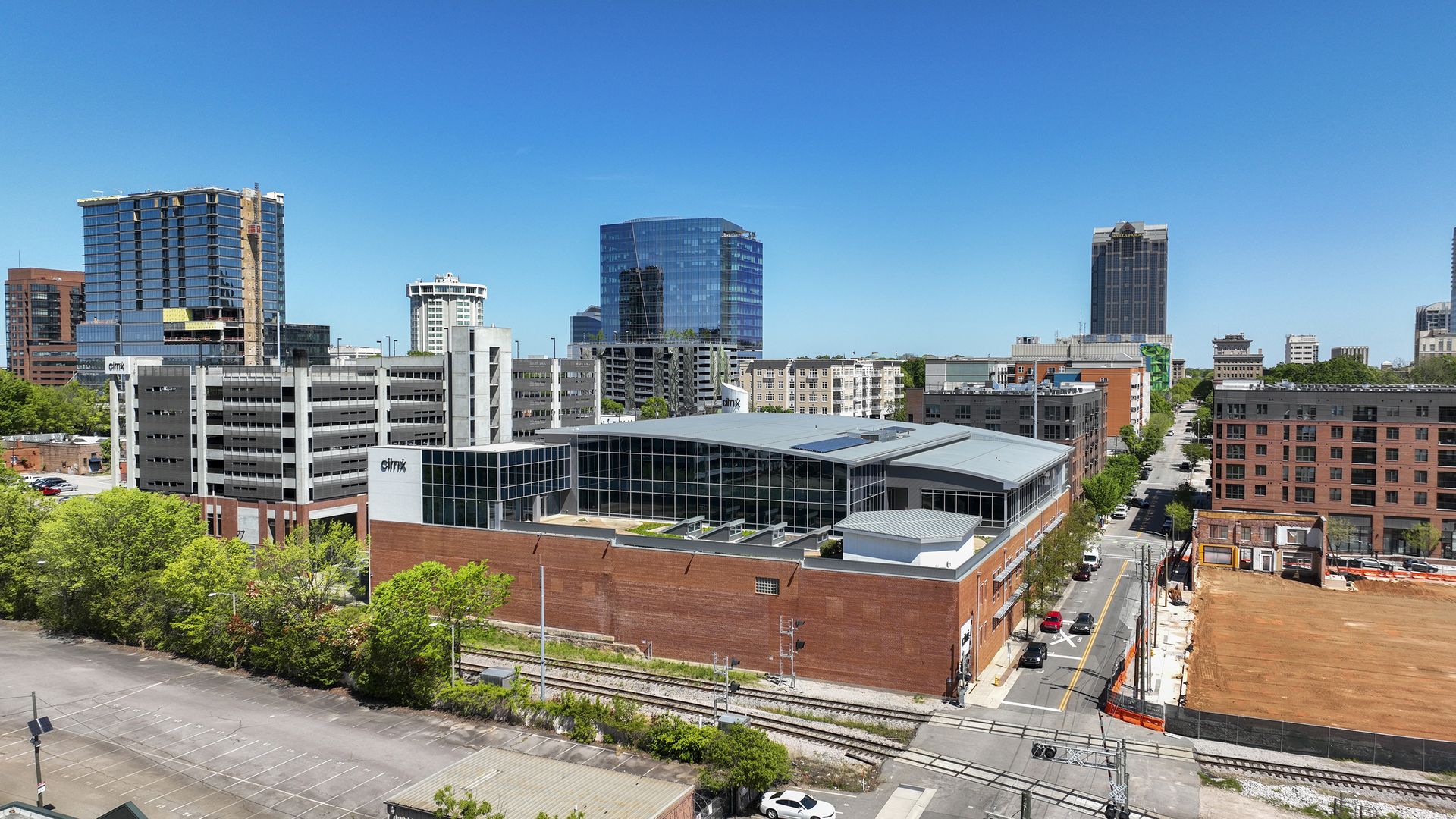 When Citrix opened its downtown Raleigh office in 2014, it was a major coup for the city.
Driving the news: Less than 10 years later, that same, 170,000-square-foot building at 120 S. West St. sits empty — with Wake County Economic Development and CBRE now trying to find someone to lease it.
Flashback: The arrival of the large tech company was evidence that Raleigh was growing into one of the Southeast's premier tech hubs.
And it served as a shot in the arm for the city's Warehouse District, then a quiet area of mostly low-slung brick buildings.
"Citrix is what started the Warehouse District," Brad Corsmeier, of CBRE's Raleigh office, said. "Now it's probably one of the more desirable areas in downtown."
Why it matters: The building's fate is a prime example of the uncertainty surrounding offices in a post-pandemic economy, as downsizing companies leave behind large chunks of empty spaces in the country's downtowns.
State of play: Large headquarters have become less attractive to many companies, specifically for tech firms like Citrix that have moved to a remote work model.
Vacancy rates in the Triangle shot up to 17.5% in the first quarter of this year, according to CBRE.
Zoom in: Citrix arrived in the region suddenly in 2011, when it acquired a local firm called ShareFile and then promised to hire hundreds in the proceeding years, at one point numbering around 800 on West Street.
But after being acquired by a private equity firm in 2022, Citrix faced significant cutbacks, including large layoffs and moved to a more remote working model.
That made its large, custom office — featuring shipping container conference rooms and indoor basketball courts — in downtown Raleigh suddenly a lot less attractive.
What they're saying: "It's definitely a new era," Jesse Lipson, the current CEO of Raleigh startup Levitate and the founder of ShareFile, told Axios earlier this year. "The employee headcount, overall, is definitely a lot lower than it was when I left in 2017."
"On the positive side" though, he said, "ShareFile is still chugging along and they've got hundreds of employees in Raleigh and trying to get back into growth mode."
What's next: Corsmeier said the goal is to find one tenant to lease the old Citrix building — though admittedly there's not many large companies currently looking to take over that much space at the moment.
With patience, though, Corsmeier said the building is still very attractive — especially as it comes with its own parking deck, a rarity in downtown.
"I think when 2025 has started, we're gonna see some better leasing trends in the market," he said.
"But there's a reason why Apple is moving forward with their campus, there is a reason why Google is in downtown Durham," he added. "It's because we have a very strong vibrant market with diverse talent."
More Raleigh stories
No stories could be found
Get a free daily digest of the most important news in your backyard with Axios Raleigh.