Hop on the Baltimore bandwagon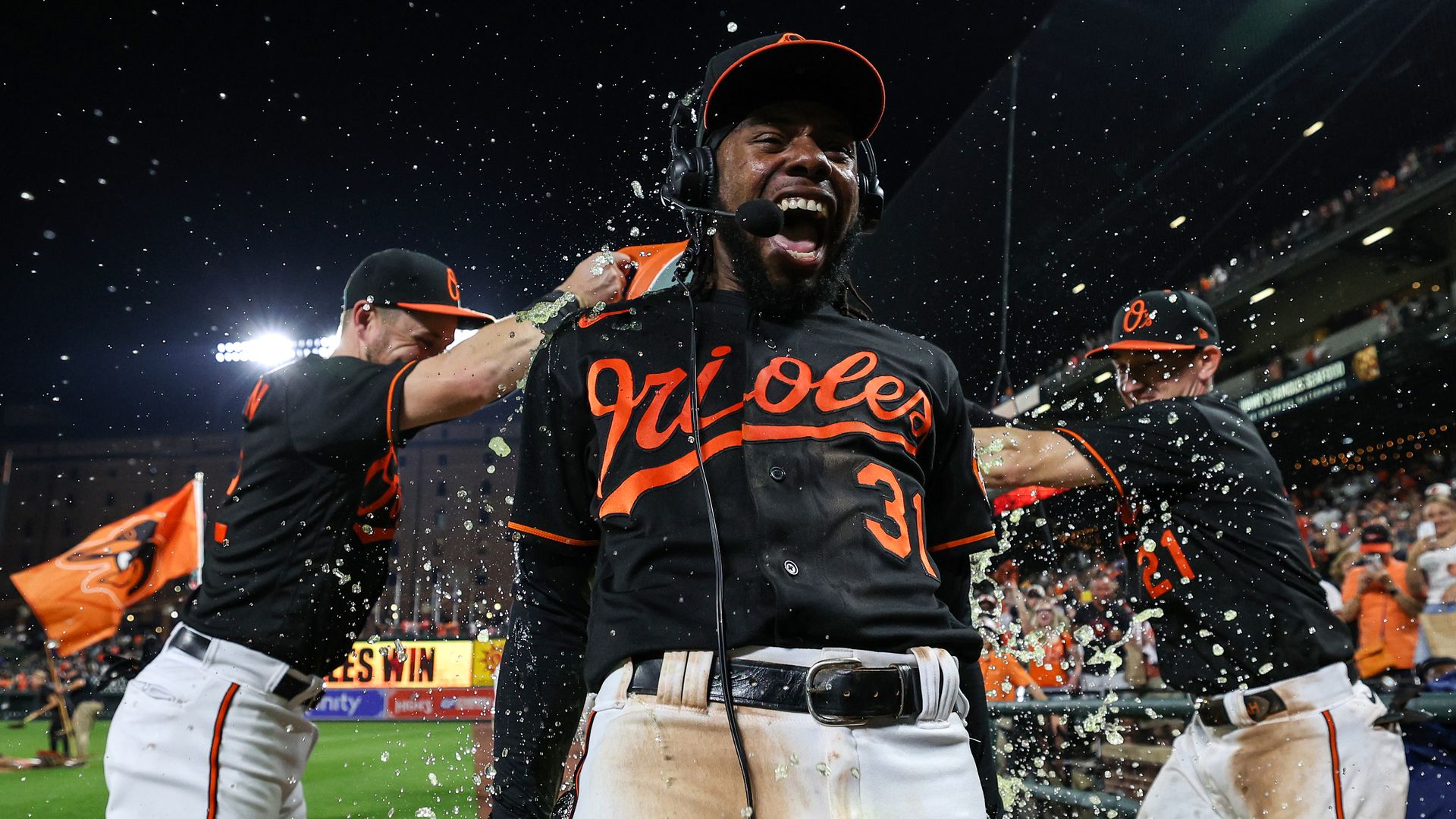 Hello, Triangle sports fans. Michael Graff here with a suggestion for your summer:
Join me in rooting for the Baltimore Orioles. And watch with joy the talents of Cedric Mullins, a Greensboro-born player who went to Louisburg College and Campbell University.
Why it matters: As a lifelong Orioles fan who moved to North Carolina from Maryland at 17, I'm qualified to tell you that we have lots of room on the Baltimore bandwagon.
The intrigue: They're young, fast, fearless and fun. They celebrate hits by acting like lawn sprinklers, home runs by slugging water through a funnel, and created a "bird bath" where fans get sprayed.
On the field, Mullins is a blast to watch: He's ranks in the top 10 in MLB in stolen bases, triples and RBIs.
On May 12, he hit for the cycle (click for bird bath fun). A week later he had five hits in a game against lesser birds (Blue Jays).
Not bad for a 5-foot-9 guy who was at the tiny two-year Louisburg in 2014, then batted .340 as a Campbell Camel in 2015, then was drafted in the 13th round, and worked his way up from there.
Plan a trip: Baltimore's just a 5.5-hour drive away, and it's highly underrated. Some tips:
🧡 Lucille's thought bubble: My dad is from the Baltimore area, and, as a person who's had the privilege of hanging around that city often, I co-sign all of this.
Reading this is making me wish I was at Camden Yards with a crab cake in one hand and a beer in the other.
More Raleigh stories
No stories could be found
Get a free daily digest of the most important news in your backyard with Axios Raleigh.