Why a prominent venture capitalist is building a Chapel Hill vineyard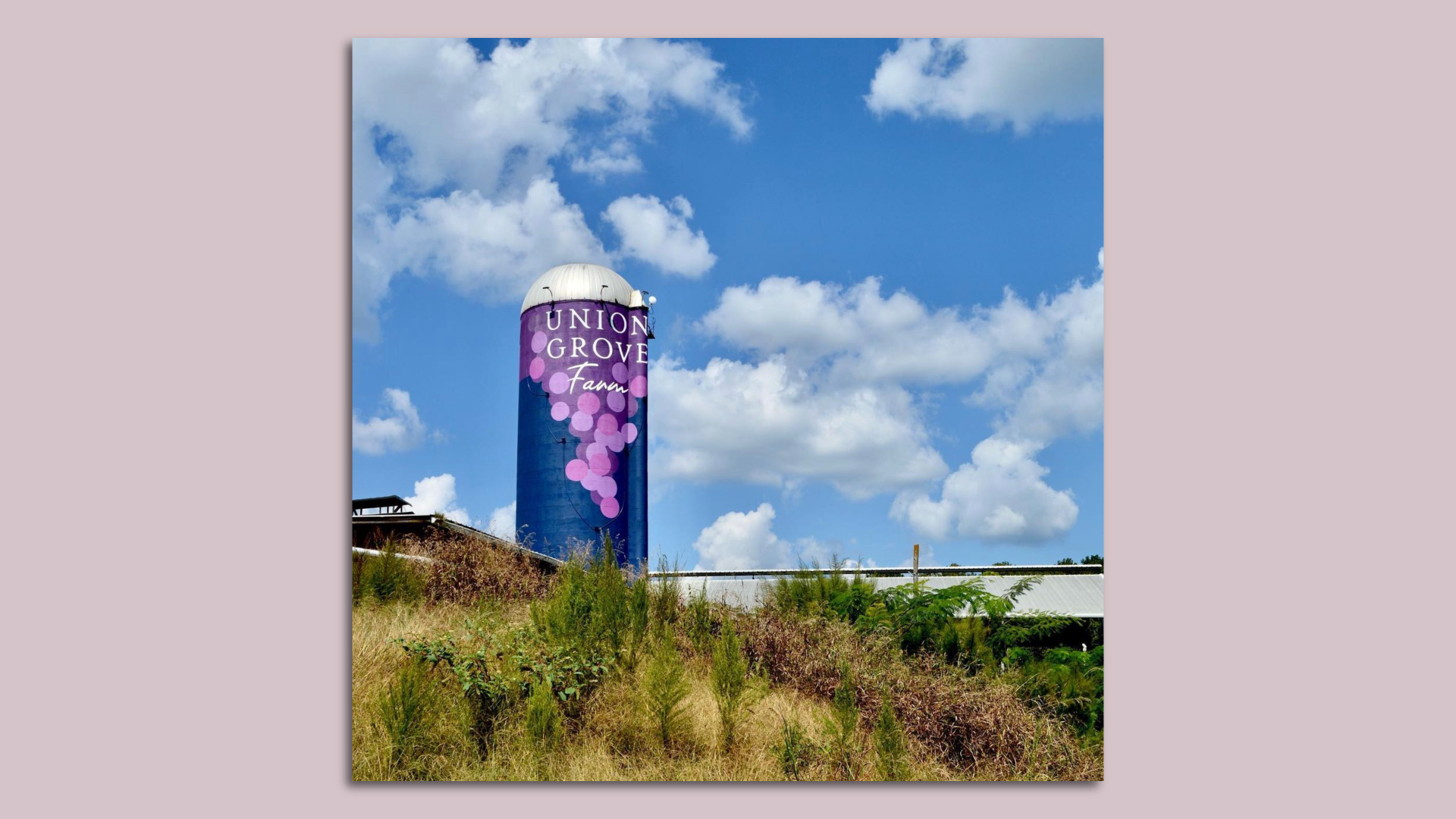 Greg Bohlen, a Chapel Hill venture capitalist, has made a name for himself by investing early in hot startups like Beyond Meat and Poshmark, but the investment he cares about most right now is a regenerative agriculture farm on the outskirts of Chapel Hill.
Why it matters: Regenerative agriculture is a farming process that disturbs the land as little as possible while keeping it covered and planted constantly to improve soil health.
Conventional farming, on the other hand, can release large amounts of CO2 and harm soil health when the land is disturbed by tilling and pesticide usage.
What he's saying: Bohlen believes farms can prevent CO2 release and even sequester it.
"There are all of these [carbon-removing] technology projects, like putting carbon into caves, but the reality is the world is going to get saved by farms like us sequestering huge amounts of carbon," he said.
"People will come to realize that over time. I think over the next decade."
State of play: Over the past few years, Bohlen, a co-founder of Union Grove Venture Partners, has assembled around 1,000 acres of farmland in southern Orange County, including the old Maple View Farm, a beloved local milk producer that shut down in 2021.
He has invested millions of dollars in restoring the bacterial biome of land that had been degraded by tobacco and dairy farming. The farm sprays a "compost tea" that injects it with healthy bacteria to restore nutrients over time.
Union Grove is planting muscadine grapes, a variety Bohlen chose because they are native to North Carolina and full of antioxidants. They're not usually a top choice for eating, but he's licensed a hybridized, seedless varietal with thinner skin from a Hillsborough-based breeder named Jeff Bloodworth of Gardens Alive Inc.
"It makes a horrible wine," he said, "so it's all for table grapes.That's the reason we're focused on the nutritional value of the grapes."
Zoom in: Bohlen also wants to make the farm a destination as well, for people to learn about its style of agriculture or to just enjoy nature.
His family has already built a wedding venue on a different parcel of land it owns in the area.
Union Grove is currently building a beer garden and a distillery on the property. Bohlen recently purchased Top of the Hill's distilling equipment when the Chapel Hill distillery shut down earlier this year.
What's next: It took three years for Bohlen and his team to propagate its hybrid muscadine with the right characteristics.
This year it plans to plant 10,000 vines. Next year: 60,000 vines across two varieties of muscadines.
"It will be 10 years before we are up to the thousand acres of grapes," he said.
Editor's note: This story has been updated to note that Union Grove's grapes come from a Hillsborough-based breeder.
More Raleigh stories
No stories could be found
Get a free daily digest of the most important news in your backyard with Axios Raleigh.