North Carolina Republicans have moved on from HB2's fallout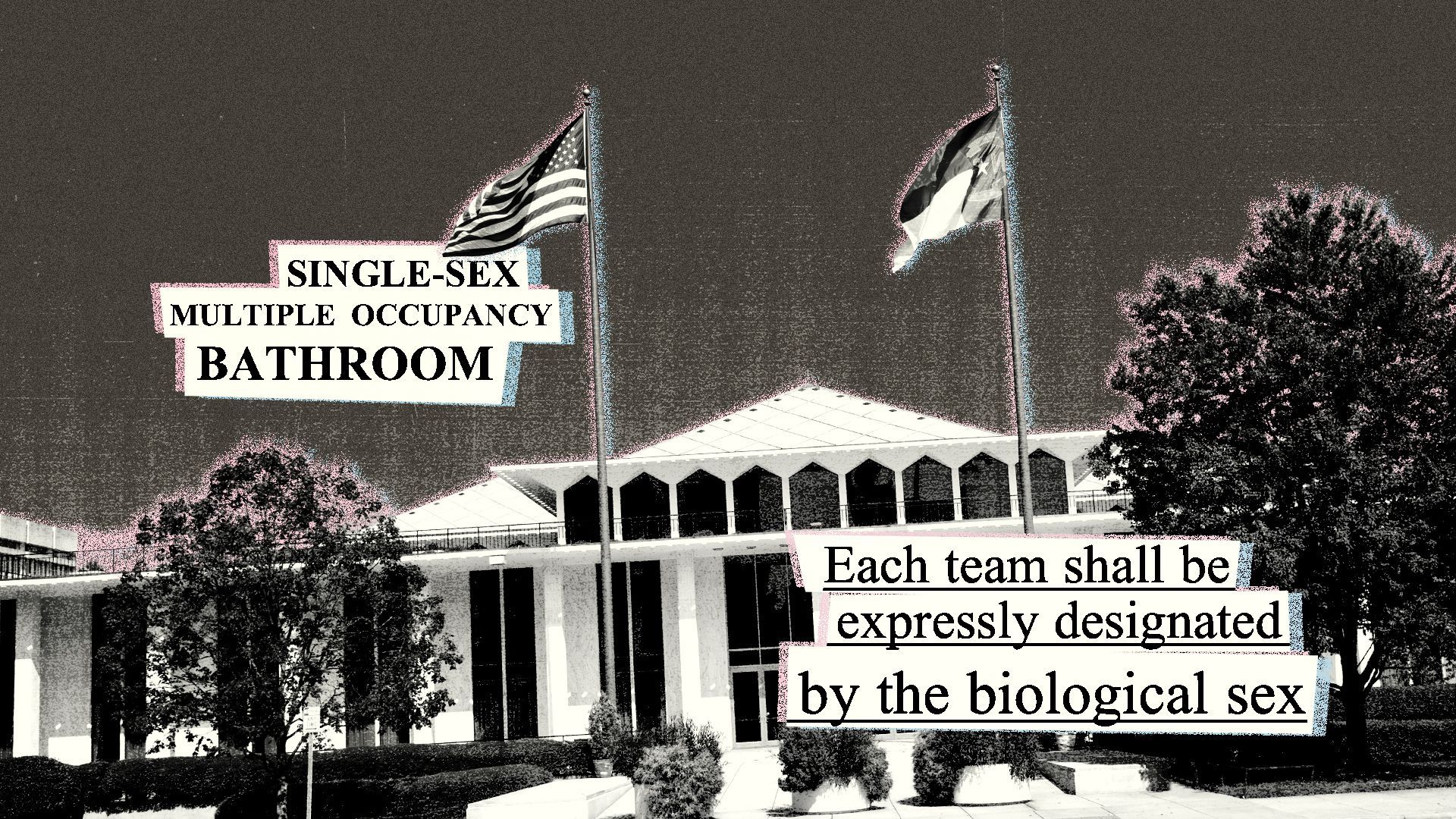 Seven years after North Carolina's legislature catapulted the state into the national spotlight over House Bill 2, Republican lawmakers are once again advancing numerous bills that would chip away at the rights of transgender people.
Why it matters: As other red states do the same, North Carolina Republicans no longer fear the state could face the same economic consequences it saw in 2016.
That shift seems to be driven in part by a change in tune from North Carolina's business community, which has stayed mostly silent as Republicans have pushed to restrict trans people's ability to play on the teams of their choice or receive health care that affirms their gender identities.
What they're saying: "Corporate America knows these issues are toxic to their business," former Republican Gov. Pat McCrory, who signed HB2 into law, told Axios, referencing major social issues like abortion, guns and gender identity.
"It's just a lose-lose for them to get involved and they're going to now stay in their lanes."
The big picture: With numerous conservative-led state legislatures now advancing similar bills, North Carolina is far more insulated than it was in 2016, when it was largely alone in navigating legislating trans rights.
Context: HB2, popularly known as the "bathroom bill" because it banned transgender people from using bathrooms that align with their gender identity, cost the state billions and forced the legislature to undo the law after the damage was already done.
The intrigue: The fallout from the legislation has haunted GOP leaders since, driving them to tread lightly rather than follow the lead of other Republican-led legislatures wading into culture wars.
What's happening: North Carolina Republicans have introduced at least six anti-trans bills this year, including legislation banning people assigned male at birth from playing on womens' sports teams.
Separately, conservative lawmakers have also introduced two bills relating to gender-affirming care. One would ban health care workers from providing "gender transition" treatment for minors unless certain conditions are met and another could revoke the licenses of medical professionals who provide such care at all.
State of play: Democrats have warned that this year's legislation, namely the proposal barring trans athletes from playing on teams aligned with their gender identity, could bring economic damage as HB2 did.
Republicans have pushed back against that argument, accusing Democrats of making a "political play" and pointing to the state's No. 1 ranking in the country for business.
"I just didn't want to leave unaddressed this notion — sort of this vague threat — that this is the same as HB2 and the business community is gonna somehow retaliate against North Carolina. I just do not believe that is true," Republican state Sen. Paul Newton said in a debate last week.
"If you look at Anheuser Busch, if you look at Disney, I think the business community is waking up to the notion that they need to serve their shareholders and complete their fiduciary duties to their shareholders and stay out of the politics of social issues," he added.
Testing that theory: Of the eight companies Axios asked to comment on the legislation, six — Blue Cross NC, Wells Fargo, Ally, Red Ventures, Bank of America and Truist — declined to comment and two, PayPal and Duke Energy, did not respond.
Flashback: Charlotte-based Bank of America was one of the major corporations that called for a repeal of HB2 days after it was signed into law.
"We are joining @HRC, @EqualityNC and more than 80 other companies calling for the repeal of #HB2," the bank tweeted in March 2016.
CEO Brian Moynihan repeatedly reiterated the bank's position, calling out HB2 as harmful for the economy, the Observer reported at the time.
Between the lines: Professional sports teams, including the NBA's Charlotte Hornets, NFL's Carolina Panthers and NHL's Carolina Hurricanes, have also stayed silent or declined to comment on the issue.
The bottom line: There might be no better illustration of just how drastically the political discourse has shifted, especially for Republicans, over the last seven years than North Carolina's current state of play.
More Raleigh stories
No stories could be found
Get a free daily digest of the most important news in your backyard with Axios Raleigh.