Mipso singer Joseph Terrell is releasing his first solo album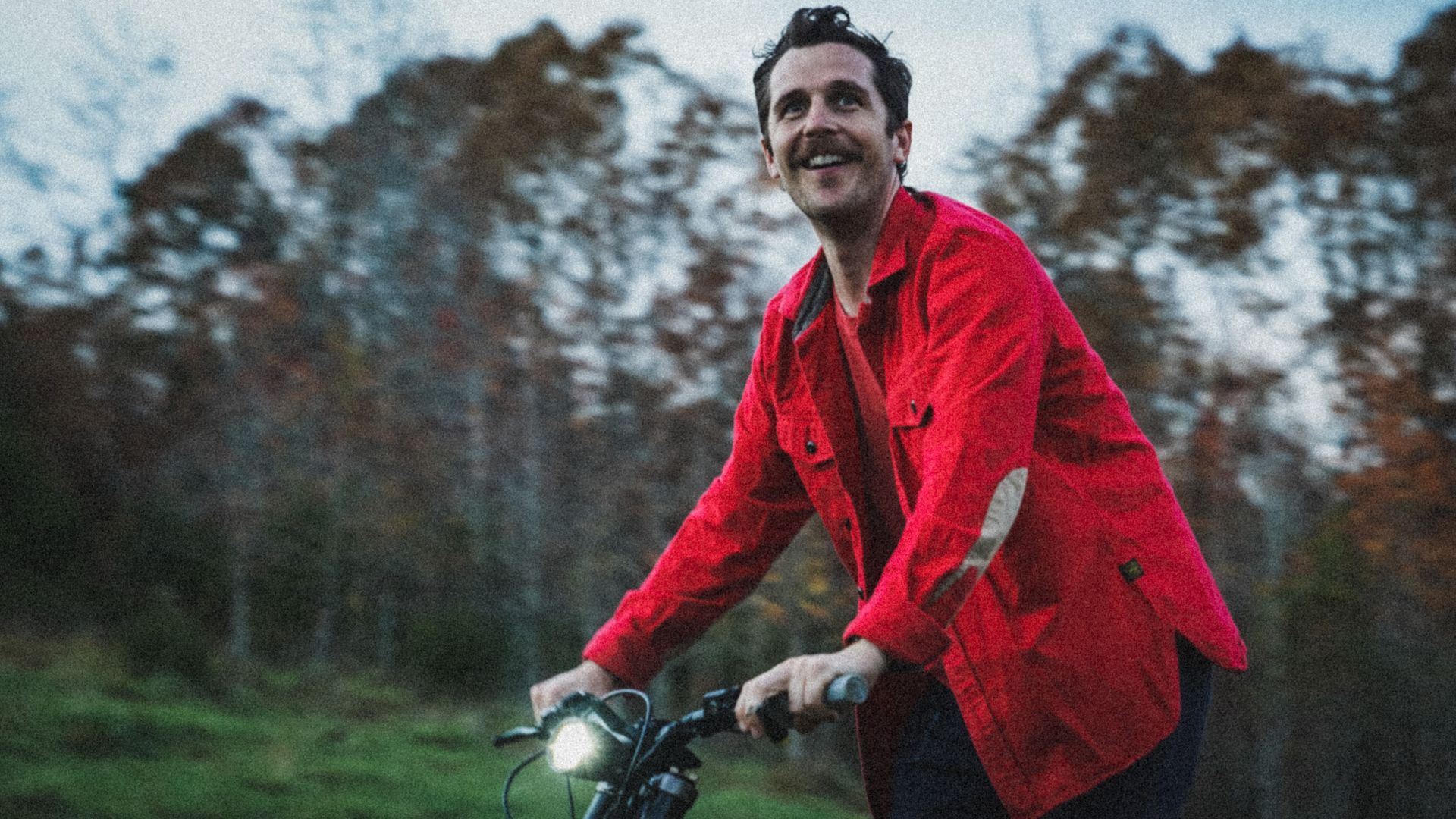 It's going to be a busy year for Joseph Terrell, the guitarist and singer of popular Chapel Hill Americana group Mipso.
He's releasing two albums — one his first solo album, the other Mipso's sixth — and hitting the road on multiple tours. To top it all off, he's in the middle of moving from Durham down to Chatham County.
Driving the news: Right now, he's most excited to share "Good For Nothing Howl," a collection of nine mostly acoustic compositions he recorded on his own last year. The new songs weave together intimate arrangements with strings written by Chris Boerner, of the Durham band Hiss Golden Messenger.
"I write a lot more songs than I've ever been able to record with Mipso," he told Axios. "But I recorded this batch, and I was like, 'You know what, maybe this is the time to let these live on their own.'"
The album is out from Carrboro's Sleepy Cat Records on May 5.
Axios sat down with Terrell at a coffee shop near his current home in Durham. This interview has been edited for brevity and clarity.
What made you want to do a solo album?
I've always written a lot of songs, and I feel like the only way to get better as a songwriter is to finish and release what you're working on. There's a really important feeling of emptying yourself when you release music. It doesn't feel like they're your [songs] anymore. I think that makes space for more songs to come in.
What's your typical songwriting process?
I've got this little notebook I always carry with me and jot ideas down in. It's a physical reminder, no matter what I'm doing, to be listening — to snippets of conversation, to other songs and see if stuff grabs my ear for later work.
But the big thing is just putting in the hours — to get started early and sit down and spend the whole morning with a guitar and a notebook and see what happens.
What were you listening to when making this album?
One was Judee Sill, particularly her solo record from 1971. There's this really amazing Frank Sinatra album called "Watertown," and it's the only time he didn't sing live with an orchestra. And then an Andrew Wyatt record called "Descender."
The album's lyrics focus a lot on the natural world. What themes did you write about?
I got really into trees during the pandemic. I knew the names of trees when I was growing up — my dad would walk us around, and we would know like maple, sycamore, oak and learn the different types — and I kinda had forgotten all about it and hadn't paid attention to it in a long time.
So, I started writing songs about trees, but I think it ended up being more about that feeling of paying attention. There are these things that are always all around and they really make up the fabric of the world that we live in. It's amazing how much we don't pay attention.
What's it been like being a touring musician over the past two years? A lot of bands have had to cancel tours for a variety of reasons.
It's hard to make money playing music. I can't beat around the bush on that one. We've had some years where we've played 200 shows and it's burned me out.
But we're in a time when streaming services don't pay enough to replace what music sales used to be.
I think it's easier than ever to make your own music and put it out in public. It's also easier than ever if you have a huge following to let people know where you are. There's a big gap in the middle of like, "How can you be a comfortable middle class person, for lack of a better word, that can make money making music and have enough time to actually make music.
How do you feel about the current state of the Triangle music scene?
I sing its praises all over the country. I think this is one of the best music scenes pound for pound in the country.
I spent a decade traveling around all the time, and I feel like I live here on purpose. I'm from here, but I've seen the rest of the country and this place rules for music. You can see a great show every night.
What's next for you?
I'm going on tour in June. I want to make these songs public because they were burning a hole in my pocket. I just am really excited to show people them.
Mipso also has a tour and a new record coming out in the fall. We're stoked about that one, too.
More Raleigh stories
No stories could be found
Get a free daily digest of the most important news in your backyard with Axios Raleigh.