AskBio CEO Sheila Mikhail has new mission after cancer diagnosis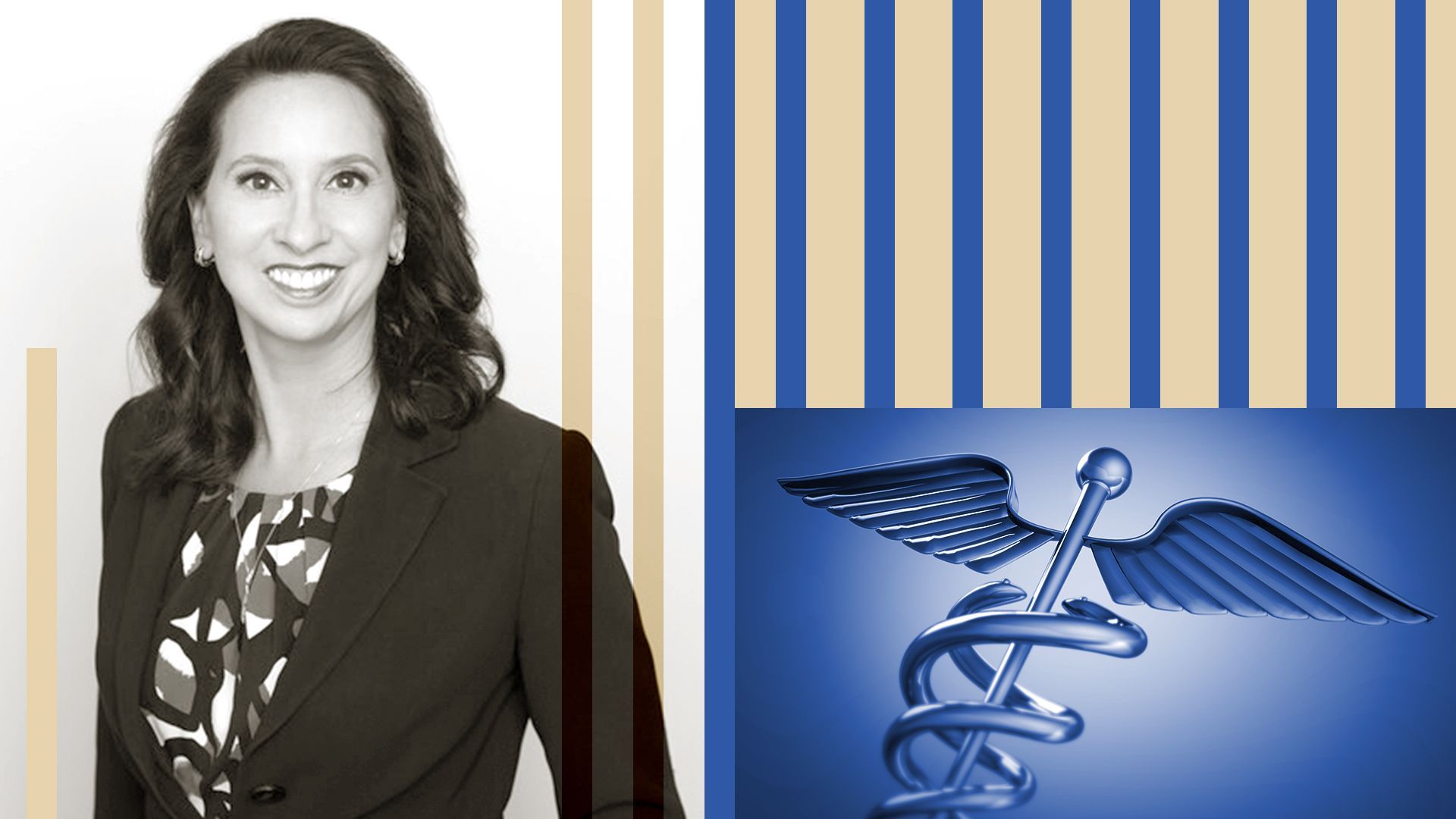 Sheila Mikhail has arguably been the Triangle's most successful CEO in recent years, guiding Durham's AskBio to production and sealing its $4 billion acquisition from pharmaceutical giant Bayer.
But a recent breast cancer diagnosis — and the difficult journey to get it — is pulling her out of the laboratory and into the world of advocacy.
Why it matters: Mikhail says she encountered alarming health inequities in North Carolina that almost kept her from even finding out she had two tumors in her breasts — potentially leaving the deadly disease unchecked for years.
She's now working toward making breast cancer detection more accessible for all women.
Driving the news: Earlier this month, Mikhail stepped down as CEO of AskBio, a biotech company she founded with the renowned UNC scientist Jude Samulski. The company creates gene therapies for difficult diseases, like spinal muscular atrophy, Parkinson's, and Huntington's disease.
In November, Mikhail, 56, got her own difficult prognosis, when she was diagnosed with lobular breast cancer.
"I had been at a crossroads already" after selling the company in 2020, she said. The cancer diagnosis "felt like getting a signal" to do something else.
What happened: Mikhail — who is now in treatment — has what is considered dense breast tissue, something she shares with nearly half of women over age 40.
Dense breasts can make it harder for mammograms to detect potential cancerous spots. In March, the Food and Drug Administration began requiring mammogram providers inform patients that dense breasts could make screenings more difficult.
Ultrasounds and MRIs can sometimes spot the tumors that mammograms miss. But they aren't often covered by insurance.
Mikhail said this makes doctors less likely to prescribe them to patients — and she believes that hurts women.
State of play: When Mikhail finally got additional screening, it found two tumors, and she was able to start treatment quickly. But she worries many women are deterred from additional tests because of the cost.
"I can pay for the $3,000 cost," she said, "But I had to fight repeatedly to get the extra screening."
She worries many women are being deterred from additional tests because of their cost.
The big picture: Mikhail said her goal is to push a law through the N.C. General Assembly to make insurance companies cover additional ultrasounds and MRI exams for breast cancer diagnosis.
Just nine states and Washington, D.C. mandate insurance plans cover at least part of supplemental exams, the Washington Post reported.
A bipartisan bill was filed in North Carolina's General Assembly last year to do just that — but it didn't gain traction.
What they're saying: "We've got to make changes. If it's the last thing I do, we will change the law." Mikhail said.
"Other states have done it, so I'm like, 'Hey, I don't know, if you're a woman CEO or entrepreneur and you're thinking about different states [to live]. I would say go somewhere where they actually think you're valuable" as a woman.
"That's not North Carolina right now."
More Raleigh stories
No stories could be found
Get a free daily digest of the most important news in your backyard with Axios Raleigh.