On June 23, 1957, seven young Black activists walked into the Royal Ice Cream Parlor in Durham, a white-owned and segregated business in a Black neighborhood.
Led by Douglas E. Moore — a young Methodist minister and classmate of Martin Luther King Jr. — Mary Clyburn, Claude Glenn, Jesse Gray, Vivian Jones, Melvin Willis and Virginia Williams walked into the shop and asked to be served, knowing it would end in their arrests.
It became one of the first sit-ins — a defiant form of protest against white-only establishments — in the South, and its organizers hoped it would spark a legal challenge against segregations.
The "Royal Seven" would be charged and convicted for trespassing, and they unsuccessfully appealed all the way to the U.S. Supreme Court.
Virginia Williams, then a 20-year-old newly in town from rural Northampton County, was not scared when she walked into Royal Ice Cream. She felt confident in Moore's mission and had been inspired by her father secretly attending NAACP meetings during her childhood.
"We were doing what my dad would have liked to have done," Williams, now 85, told Axios. "But he knew he couldn't because we lived on white man's farm and he had to work and take care of us."
Why it matters: Royal Ice Cream sit-in predated the famous Greensboro sit-ins by nearly three years.
Unlike Greensboro, though, the Durham sit-in did not make national news or trigger widespread protests.
It was, however, an enormously important event in the progression of civil rights within Durham and portended the future of the movement, said Andre Vann, the archivist of N.C. Central University.
"It helped to remove this notion and idea that African Americans merely accepted this second-class status bound by racial etiquette and laws," Vann told Axios. Instead, "there was this younger generation that was willing to put their bodies on the line."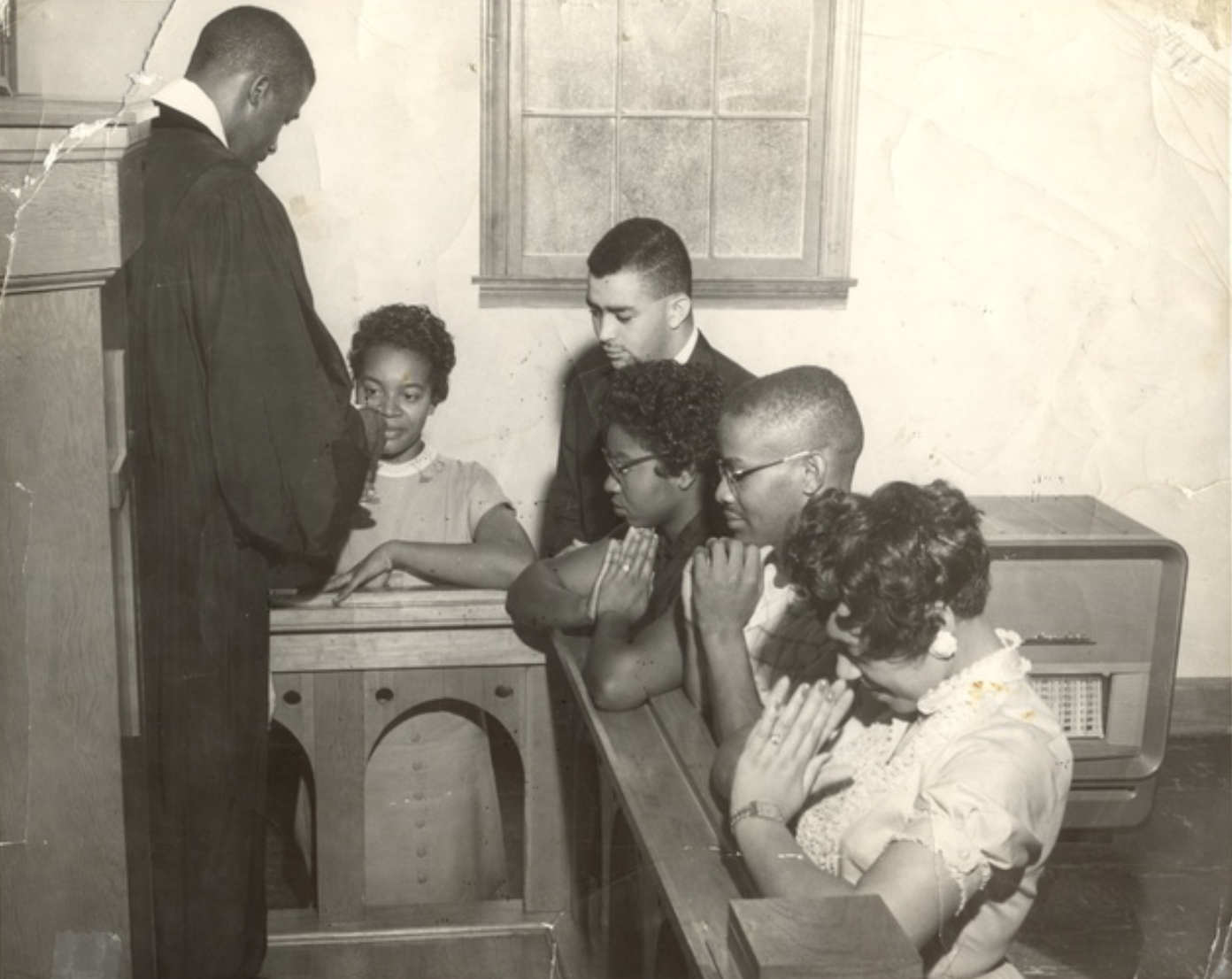 Williams remembers the threats from cops as she taken away in a police car. One white police officer, noticing how young she was, told her, "If you were my daughter, I would take you across my lap and spank you."
"Your daughter wouldn't be in here for this," she remembers cooly responding. "She would have been eating ice cream, not begging for ice cream."
Context: The Royal Seven's protest failed to draw local support, and the message did not spread far beyond Durham at the time. In contrast, the Greensboro sit-ins of February 1960 benefitted from more coordinated community support.
In Durham, Moore's actions faced criticism even from some members of Black business community and other clergy, who believed the younger generation to be too radical, Vann said.
Williams remembers people initially labeled them as "out-of-town troublemakers" but became more supportive in the following weeks. It didn't help, she added, that students were not in session during the Durham sit-in.
"We selected Royal Ice Cream because it was surrounded by Black people," Moore would later tell the Durham Herald-Sun. "We thought we'd get support. No way. We got the wrath of the community."
The big picture: Just a few years later, though, the movement gained more acceptance. Following the Greensboro protests, Durham was the first city to join in staging more counter sit-ins, led by students from N.C. Central, history professor Jerry Gershenhorn wrote.
The Durham sit-ins culminated in 1962, when 4,000 people protested outside of a segregated Howard Johnson's restaurant in Durham after the arrest of four student sit-in protesters.
It eventually led to a deal to end segregation at 50 Durham businesses prior to the passage of the 1964 Civil Rights Act that outlawed segregation.
"We paved the way. Nobody had ever done (a sit-in) before," Williams said. "And then they picked it up."
More Raleigh stories
No stories could be found
Get a free daily digest of the most important news in your backyard with Axios Raleigh.