Local Limelight: Wake County Commissioner Shinica Thomas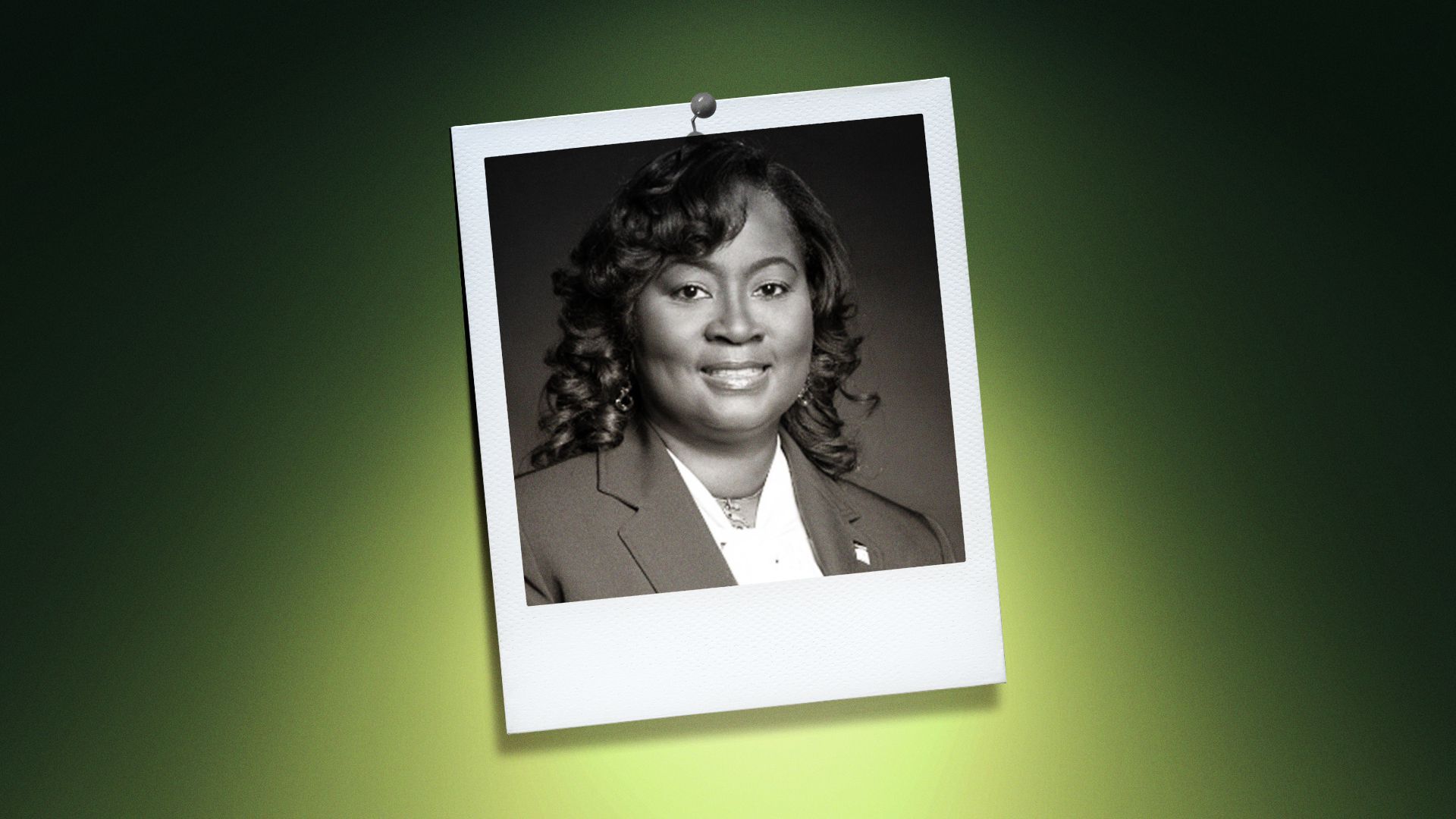 Shinica Thomas is the new chair of the Wake County Commissioners, where she has served since 2020.
Thomas spoke with Axios for our "Local Limelight" series last week about her favorite things in the Triangle and the challenge for Black women elected to political office. The conversation has been edited for brevity and clarity.
🌭 Favorite place to eat in the Triangle: We have some friends from the Chicago area and they have a food truck called Goodness Grace Us. They serve Chicago-style hot dogs, pizza puffs, fried fish and things like that. They recently opened in a ghost kitchen in Wake Forest.
🚌 What the Triangle is missing: I would definitely say transit, transit, transit. It's super difficult to get around sometimes.
📖 First thing she reads in the morning: A Bible verse. I roll over to a glass of water and I pick up a pen and I have a little journal with prompted Bible verses. It gets my day started in a good place.
📚 Last great book she read: "Black Cake" by Charmaine Wilkerson. My family's from the Caribbean, and I saw a lot of my family in that fictional story.
🎧 Go-to podcast: Business on the Brightside with Jess Ekstrom, an N.C. State graduate who founded Headbands of Hope.
🎖️ How she ended up in the Triangle: I am a military brat. We were all over the world, but I grew up in Cumberland County. My husband was also in the Air Force, so when he got out of the Air Force we went back to Fayetteville for about a year. But then we decided we wanted our boys in a more metropolitan area so we moved up to Raleigh and have been here about 20 years.
🏈 Favorite long weekend spot: My son, Khalid, played college football at Harvard. So I would say Boston because I spent three years every weekend in Boston watching college football. I also love Pinehurst and Southern Pines in Moore County. Just a totally different vibe from the Triangle.
⚖️ The one law she would pass if she could: Medicaid expansion. Right here in Wake County, 30,000 to 50,000 people could become eligible. There are just so many people who don't have consistent access to health care, and it could totally transform this region.
🔮 What she's looking forward to: I am really looking forward to being chair this year and being able to be a spokeswoman for Black women in the region.
We've got Black women literally running this region: Brenda Howerton, chair of the Durham County Commissioners; Jessica Day, mayor of Knightdale; Monika Johnson-Hostler and Tara Waters, on the Wake County School Board and Stormie Forte, the first Black woman ever elected to the Raleigh City Council.
We've worked in politics, and we've worked in the community. We've been grassroots advocates for such a long time.I think we're just getting the opportunity [to lead].
More Raleigh stories
No stories could be found
Get a free daily digest of the most important news in your backyard with Axios Raleigh.