N.C. Senate Republicans make it official, introduce Medicaid expansion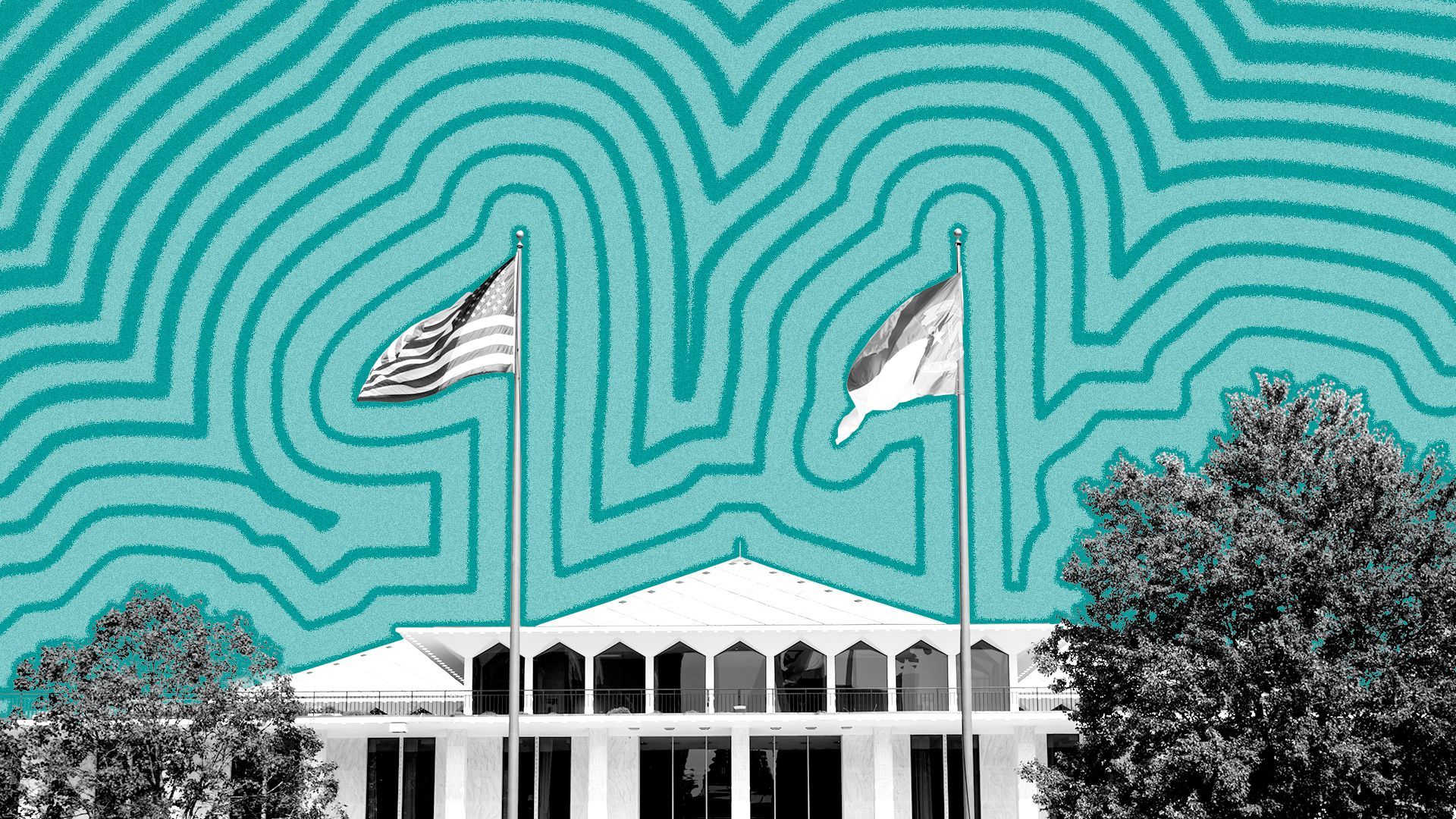 Some of North Carolina's top Senate Republicans made it official Wednesday: After years of blocking Medicaid expansion from passing the legislature, they now support it.
In a press conference Wednesday morning, a handful of Republican senators unveiled legislation that would expand Medicaid coverage to some of the state's poorest residents.
The bill is also bundled with numerous other health care access measures — as reported by Axios Monday — that Senate Republicans have long pushed for.
Context: The measure would provide health care coverage for hundreds of thousands in North Carolina who make less than 138% of the federal poverty level — or around $38,000 a year for a family of four.
It also lifts restrictions on some health care facilities and providers, a move House Republicans have opposed but supporters say could help improve access in rural parts of the state.
Why it matters: The Senate's support of the bill is a major pivot from its position in previous years. Some of the Republicans who have been the staunchest opponents of the policy are now sponsors or supporters.
The backing of some of the state's most powerful Republicans also makes it more of a possibility than before, though it will still have to overcome the major hurdle of passing the House before making it to the governor's desk.
Flashback: Last October, Republican Senate leader Phil Berger indicated he was open to passing Medicaid expansion as part of budget negotiations with Gov. Roy Cooper, but maintained that it was "bad policy."
On Wednesday, he gave a full endorsement of the Senate's proposal, saying North Carolina needs coverage for the working poor. He also said he'd shifted his stance because it's "the right thing to do."
"If there is a person that has spoken out more against Medicaid expansion than I have, I'd like to meet that person," Berger said in the press conference. "In fact, I'd like to talk to that person about why my view on this has changed."
Some of the reasons Senate Republicans argue the legislation is important to pass now are:
The state reformed the system through a policy called Medicaid Transformation, which changed the way people receive Medicaid services.
The bill includes a requirement that adults covered in the expansion who receive coverage comply with some work requirements.
Under the proposed legislation, the state would also have the ability to end expansion if the federal government changes its 90% share of coverage, though that's unlikely.
What's next: The Senate's health care committee will vote on the bill Thursday, and the entire chamber is expected to vote on the measure sometime next week.
The bill will then go to the House, where it is expected to face a tougher battle. Top House Republicans have consistently indicated in recent months that there is little "appetite" to pass the bill, despite the fact that the House proposed a similar version in 2019.
The legislation also includes numerous measures that House Republicans have long opposed — like a provision that would allow advanced practice registered nurses to practice without physician oversight.
What they're saying: "We have been clear with the governor and our Senate counterparts that Medicaid expansion will only move forward in the House if there are sufficient votes for a bill, and currently the votes are not there," House Speaker Tim Moore's spokesperson Demi Dowdy said in a statement.
"Many of our members are concerned about a massive expansion of an entitlement program during record inflation and economic uncertainty," Dowdy continued. "Attaching controversial, unrelated topics to expansion does not help the bill's prospects for this short session."
More Raleigh stories
No stories could be found
Get a free daily digest of the most important news in your backyard with Axios Raleigh.